Description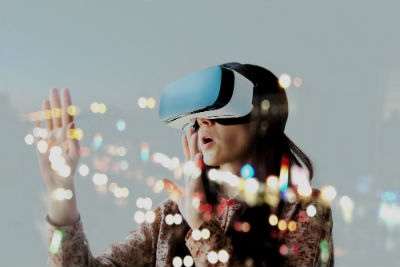 In-house Recruitment at its best
On the 12th October 2017, our hugely successful 'Conversation' series will have it's inaugural full-day conference covering all aspects of how to hire the increasingly elusive Tech Talent candidates

In the ultimate learning & development day for In-house Recruiters, you will be the first to witness completely unique case-study presentations, as well as benefiting from our intimate roundtable discussions with industry peers.
Topics Include:
Data driven approach to hiring
Talent attraction pipeline: getting top talent to come to you
Where are your candidates socialising online?
The importance of your Employer Brand in attracting talent
How to KEEP those valued employees
Tapping into unused knowledge banks
Increasing Diversity within tech
and more!
View full agenda here:
https://www.inhouserecruitment.co.uk/tech-talent-conference/

Why Attend
Learn from awarding-winning brands
Enjoy completely unique live case studies and explanation presented live by the award-winning corporate companies themselves.
Intimate roundtable discussions
Discuss, share and collaborate on thekey and burning topics with industry peers from world-class brands.
Receive all HD videos of the presentations
Forget scribbling notes down and trying to remember the golden nuggets of information. Sit back and let us send you full HD videos of all the presentations.
Receive all whitepapers
Professionally curated whitepapers from roundtable discussions and speaker presentations of all categories. Whitepapers will be presented to you in electronic and hard copy formats.
What's included in your ticket
✓ Access all award-winning corporate presentations
✓ Take part in all round table sessions
✓ Receive all HD learning videos
✓ Receive all professionally curated whitepapers
✓ Energetic brain food, including, breakfast, lunch & snacks throughout the day
✓ Access to post-conference drinks reception
Tickets are limited so don't delay,
register now!
Questions?
If you have any questions about this conference, we would love to hear from you. Or you can find out more details on the website.
Email hello@inhouserecruitment.co.uk Office 0203 196 8100

Terms & Conditions
1. Payments All bookings made prior to the conference must be paid in full to guarantee registration. Once payment has been received, an email confirmation will be sent. If payment is not made at the time of booking, registration will be provisional. Late payment for Services is liable to attract interest, accruing at a rate of 8% above NatWest Plc's base rate at the time; Late payment for Services is also liable to attract a £100, plus VAT, administration charge.
2. Substitutions & Cancellations Delegates may nominate an alternative person from their organisation to attend up to 24 hours prior to the start of the event, at no extra charge. Should substitution not be possible, cancellations must be received in writing 30 days prior to the start of the event to receive a full discount. Any cancellations received after this will be charged the full invoiced amount. All substitutions and cancellations must be received in writing.
3. Access Requirements Delegates should advise of any special access requirements at the time of registration.
4. Alterations to Programme Edge Global Media Group reserves the right to make alterations to the conference programme, venue and timings. In the unlikely event of the programme being cancelled by Edge Global Media Group, a full refund will be made. In the event of the cancellation being due to causes outside of our control, refunds will be looked at on an individual event basis. Liability will be limited to the amount of the fee paid by the delegate.
5. Speakers Views expressed by speakers are their own. Edge Global Media Group cannot accept liability for advice given, or views expressed, by any speaker at the conference or in any material provided to delegates.
6. Data Protection By submitting registration details, delegates agree to allow Edge Global Media Group and companies associated with the conference to contact them regarding their services. Delegates who do not wish to receive such communications please email natasha@edgeglobalmedia.com. The contact details of registered delegates will be placed on the attendee list which will be passed to sponsoring companies and to all attendees for them to see who is at the conference for the purpose of networking and meetings. Delegates who do not wish to be included on this list should advise.