Event Information
Location
The Junction
Engine Shed
Station Approach
Temple Meads
BS1 6QH
United Kingdom
Description
What is Tech Talks Bristol?
Tech Talks Bristol was founded by technology enthusiasts SpiderGroup who's aim is to connect people in Bristol through technology and business themed events, which educate and inspire.

3 speakers will each talk for 20 minutes about an area of technology or business which can help small and medium enterprises.
There is also tea/coffee and ample networking.


The Speakers
Tim Kindberg
Nth Screen

Tim Kindberg, the founder of Nth Screen, is a computer scientist turned creative technologist based at Bristol's Pervasive Media Studio. He has 16 years experience of industrial R&D in mobile & pervasive computing, four spent in Silicon Valley and the most recent five as an independent working with film makers, theatre companies and other arts partners. He's been visiting professor at the University of Bath and ITU Copenhagen. He holds a PhD in computer science from the University of Westminster and a BA i in mathematics from the University of Cambridge.
Talk business rating





Talk tech rating





Tom Ball
Near Desk
Originally a hardware engineer before migrating to software / web development. Tom built a 25 person web development firm (CD9) and a dotcom (DomainAudit) - learning how to build technology.
Tom then spent seven years helping banks and IT companies explain their strategy, learning more about strategy and how to apply technology to solve business problems (Cognac).
Tom is now taking everything he has learnt to take on a difficult problem, engage disparate communities and with the best geeks he's met, build the technology to enable it (NearDesk).
For fun, he still has a bar and a boardroom on a bus (AllABoardroom), a treehouse in a bedroom and organises events to bring up to 1,000 great people together (Entretain/OpenSoho).
Talk business rating






Talk tech rating





Felix Godden
AlphaSphere

AlphaSphere me teaser is an electronic music instrument
With this new product nu desine have taken the core technology that makes the AlphaSphere unique, and simplified it around around a core inner frame. It may have lost the modularity that makes the nexus and elite series unique pieces of contemporary engineering, but it retains the core technical features that our users have come to love from the AlphaSphere family of instruments.
That means fully responsive & tactile, velocity and pressure sensitive pads in an ergonomic spherical design is now available for under £150. Nu desine have also overhauled AlphaLive to allow for this newly simplified user interface.
Talk business rating






Talk tech rating





The Venue
Tech Talks #13 is being held at The Engine Shed. One which we feel suits the event perfectly due to the tech hub it sits amongst. The entrance to the venue is just passed Caffe Gusto on the approach to Temple Meads station. Take yourself up the stairs and through the glass door on the left where we'll be waiting with your badge and a coffee.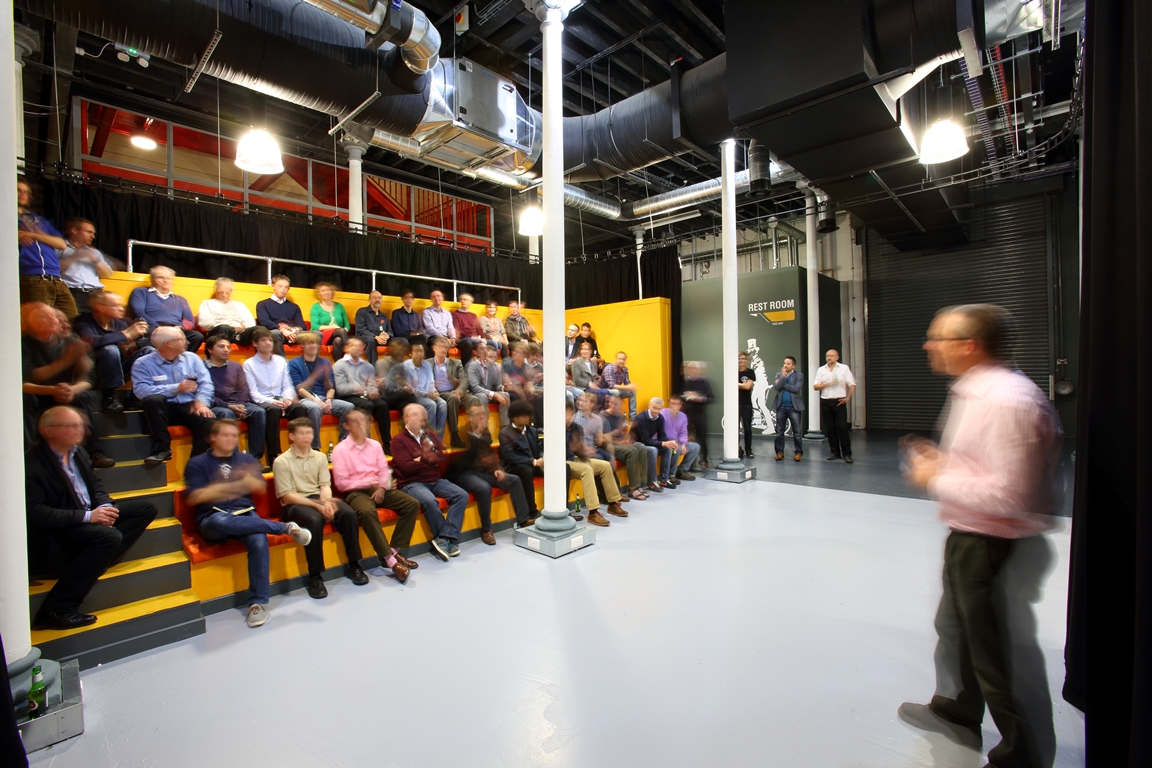 The Itinerary
3:30 - 4:20 Registration, networking, meet the panel, tea/coffee
4:15 - 5:15 Speakers
5:15 - 5:30 Q&A
5:30 - 5:45 Final networking
5:45 Event closes
The Host



SpiderGroup are Cloud Computing and IT specialists.
Delivering Technology Simply Anywhere
Event Partner

Maximum return on marketing investment in the tech sector
The Supporters
BCS (British Computer Society), Enabling the information society
SETsquared, The safest place to grow your business
Follow us on Twitter #TechTalks
Date and time
Location
The Junction
Engine Shed
Station Approach
Temple Meads
BS1 6QH
United Kingdom