Description
Following on from our recent successful Tech Talks, we are delighted to host another event with a successful Sandancer (that's a local from South Tyneside!) who has excelled in businesses in "tech".
This one will have a twist! We are partnering with The Industry Angel Business Podcast presenter Ian Farrar to live stream and record the event as a podcast.
Ian welcomes Paul Slater, who grew up in the borough and started his first business here in South Shields before Co-founding a technology business and raising funds to develop a successful fitness app.

---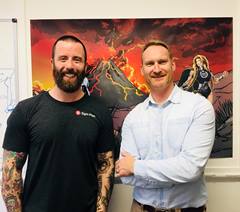 When it comes to business, Paul has seen and done it all. Well, almost... back in 2002, he set up creative design agency Urban River Creative swiftly moving with the digital age to offer clients innovative products and services to keep them at the top of their game.
Paul will chat with Founder of Far North Ltd, South Tyneside's very own Ian Farrar as they discuss his early days in business and how he was very much self-taught in many aspects of business. Paul went on to successfully raise funding to develop his Gym Plan app and bring it to market - but it has not been without it's challenges!
His breadth of experience in his own companies, and the support he received from mentors has helped Paul grow into the tech savvy entrepreneur who undoubtedly still has a lot to bring to the digital world.
Join Paul and Ian at One Trinity Green as we live stream the Q&A which will subsequently be available to download via The Industry Angel Business Podcast.
The informal interview be followed by pizza, beer and networking.
5.30pm - Arrival & registration
6pm - Q&A with Paul Slater, hosted by Ian Farrar
6.30pm - Pizza, drinks & networking
7.30pm - Close
Spaces are limited, first come first served.
---
With thanks to Martel Instruments for their sponsorship of Tech Talks with Paul Slater.

About The Industry Angel
Ian Farrar hosts The Industry Angel Business Podcasts, informally interviewing Business Leaders, Entrepreneurs, Social Influencers, Marketing Guru's, Sales Rockstars, Motivational Speakers and even the odd Adventurer or two!
His informal, friendly style engages both the interviewee and listeners providing an infomative and fun listening experience.
Find out more, or subscribe to the podcast here: The Industry Angel Business Podcast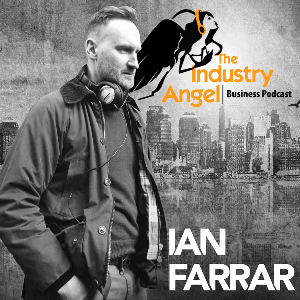 Tech Talks is brought to you by Invest South Tyneside, in partnership with The Industry Angel.