Description
We are delighted to be hosting another Tech Talks event streamed live by The Industry Angel Business Podcast - which will create their 100th podcast!

In August's Tech Talks we will hear from Ray Spencer, Executive Director at The Customs House in South Shields. Ray will talk about how the organisation has embraced technology and innovation to stay "in the game" in their industry.
This time, we're going on the road and Tech Talks will take place at The Customs House, join us for a change of scenery, with host Ian Farrar.
---

The historic, iconic Customs House on South Shields riverside has experienced so much in its lifetime, now operating as a theatre, cinema and art gallery with a restaurant thrown in to boot.
Ray Spencer has been at the helm of the organisation as they have transitioned into the digital age.
Leading in bringing innovation to the building operationally as well as keeping up with the theatre and cinema industries as they have embraced technology, Ray wil share the inspiration and challenges, the positives and pitfalls of investing in the right tech at the right time.
Join Ray and Ian at The Customs House, South Shields as we live stream the Q&A which will subsequently be available to download via The Industry Angel Business Podcast.
The fireside chat be followed by pizza, beer and networking.
5.30pm - Arrival & registration
6pm - Q&A with Ray Spencer, hosted by Ian Farrar
7pm - Pizza, drinks & networking (Sponsored by Sintons Law)
7.30pm - Close
Spaces are limited, first come first served.
---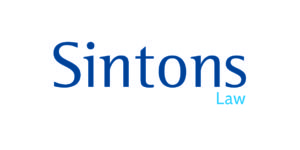 Sintons Law are proud sponsors of Tech Talks. Sintons supports both established businesses and SMEs in the region's tech sector. Contact Lucy Cook for more info.
---
About The Industry Angel
100th podcast anniversary! This live event will be edited into the 100th episode of The Industry Angel Business Podcast, hosted by Ian Farrar.
The 99 previous episodes hear Ian informally interviewing Business Leaders, Entrepreneurs, Social Influencers, Marketing Guru's, Sales Rockstars, Motivational Speakers and even the odd Adventurer or two!
His informal, friendly style engages both the interviewee and listeners providing an informative and fun listening experience.
Find out more, or subscribe to the podcast here: The Industry Angel Business Podcast