About this Event
Join AGT's TechClub to discover what more you can do to protect yourself from the growing threats of cyber-attacks.
What will be included:
Understand the true impact of a Cyber-Attack
How to identify threats
What actions to take after an attack
Preventing future threats
The Agenda :
6:30pm - 8:30pm: Cyber Security talk and presentation
6pm - 9pm: Tech Clinic* + Networking
*If you have a laptop, tablet or desktop that requires some TLC, we are offering free diagnosis on the night and also a 20% discount on any repairs booked.
Snacks & drinks included with the ticket.
Pay what you can:
In order to represent the true cross-section of our community, you are free to pay what you can to attend this event.
'What you can' means how much you think this event is worth in line with what you can afford.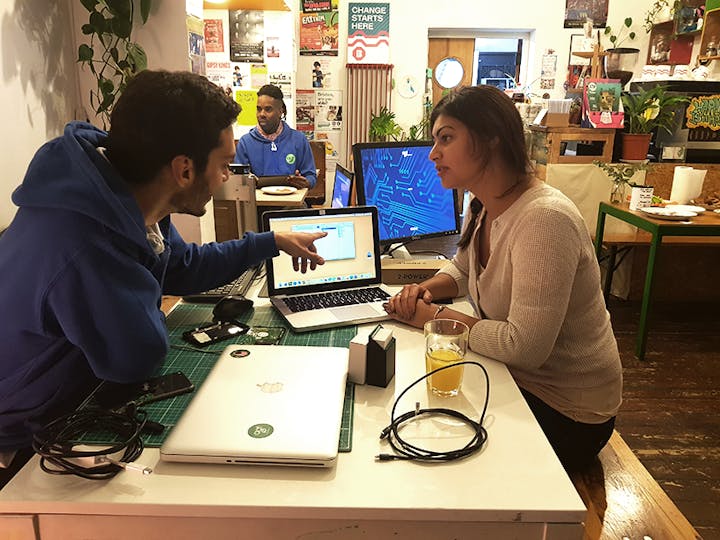 AGT (All Growing Together) is a Brixton based Tech company with a strong community interest.
What is TechClub?
Our TechClub is a creative tech related event where you can learn new (and fine tune existing) skills or attend a talk/debate around technology. Each month we'll cover a different topic and promise a fun, creative and relaxed environment for you to learn in.
The events run in the evenings for 3 hours including a networking session, a Vegan/Vegetarian buffet and drinks.
As part of the Tech Clinic, AGT engineers will also be onsite to provide free advice and diagnostics on your device.
Why?
We are committed to having our TechClub be accessible to everyone. One of AGT's mission is to be inclusive and allow people from different backgrounds to meet and learn together.