Description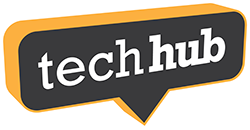 TechHub Mobile Meetup - @TechHub Campus!
(Special Interest Group)
Come along, meet other tech entrepreneurs who have an interest in mobile, bring your lunch and have a chat about what's going on in the world of mobile right now while you munch.
It's just a casual chat with others from the industry, and only open to entrepreneurs and developers with a special interest in mobile. If you'd like to bring a friend, please ask them to register here too so we know how many people are coming.
This month's speaker is Giovanni Bisutti from InputDynamics. Giovanni will talk about their new user interface (UI) for smartphones called Big Fat Soft-Key™ and give a brief overview of other past/present/future UI input solutions that didn't become/have become/perhaps will become great successes. The Big Fat Soft-Key™ is a software-only upgrade for smarter smartphones enabling the user to impart commands by tapping anywhere on the casework without the need for new hardware.
See you on the 2nd!
This event is exclusively for tech entrepreneurs and developers working in mobile, others will have registrations cancelled.
Please note that we usually add people who come to our events to our email list to keep you updated on what's coming up @TechHub. Please let us know if you'd prefer not to be added.
To get to TechHub @ Campus
Take Exit from 4 Old St tube station up to City Rd

Walk down City Road and then take Epworth Street on your left

Take the first right down Tabernarcle St

Then the first Left onto Bonhill St - Campus is no. 4-5 on your right
See you @TechHub!
About TechHub
TechHub is a new and exciting project creating a physical space in London for tech start-ups not just based nearby but entrepreneurs and others in the tech industry from across the UK, Europe, the US and beyond.
We've created a new community space reflecting the vibrancy and global outlook of the technology scene.
TechHub is affordable and accessible, with a great environment to bring together the right people in one place - the people who really do want to change the world through their businesses. We're right on 'Silicon Roundabout' in the Old Street area of London where there is an existing cluster of tech start-ups.