Description
TechHub Demo Night isn't about pitching for funds, it's an opportunity to show the community what you're working on, get some feedback, and see what others are toiling away on.
Come along and check out the best tech startups around at our legendary Demo Night - you'll not want to miss the next big thing!
This demo night, we are showcasing startups focused on democracy, politics and campaigning. To apply to demo, please fill out this form
Joining us this demo night will be,
Changer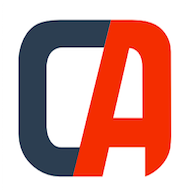 As we move closer towards a cashless society, it's becoming more difficult to spare a few pounds for the homeless when we pass them in the street. Many of us pay for everything with a contactless card, and others have now ditched the wallet completely in favour of a smartphone.
At Changer, we're aiming to solve this problem. We allow people to give as much money as they like using just their smartphone.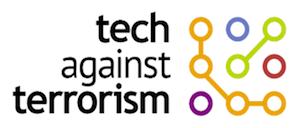 The Tech Against Terrorism project is mandated by the UN Security Council to work with startups and smaller tech companies to help them fight the terrorist exploitation of their technologies. The initiative is working with the Global Internet Forum to Counter Terrorism (GIFCT: a coalition between Google, Microsoft, Twitter, and Facebook) to help the global technology industry improve its response through practical knowledge-sharing of best practices and operational tools. Tech Against Terrorism launched the knowledge-sharing component of the GIFCT at the UN last December (which you can watch here).

WhatDoTheyKnowPro is a new Freedom of Information toolkit which provides extra help with sending and organising FOI requests. It's designed to provide extra functionality for journalists and other people who use FOI in their jobs. WhatDoTheyKnow.com (which has existed for 10 years) already makes it simple to send and track Freedom of Information requests - WhatDoTheyKnowPro brings an extra layer of functionality, including: the option to keep requests private; the ability to send requests to multiple authorities; a powerful private dashboard to track and manage FOI projects; and a super-smart to-do list and action alerts to know when it's time to take action.
PLEASE NOTE - YOUR TICKET DOESN'T GUARANTEE ENTRY. ALL OUR EVENTS ARE FREE OF CHARGE & THEREFORE: FIRST COME, FIRST SERVED
To book a ticket, please use the 'book place' link.