Description
TechHub Demo Night isn't about pitching for funds, it's an opportunity to show the community what you're working on, get some feedback, and see what others are toiling away on.
Come along and check out the best tech startups around at our legendary Demo Night - you'll not want to miss the next big thing!
This demo night, we are showcasing startups focused on democracy, politics and campaigning. To apply to demo, please fill out this form
Joining us this demo night will be,
Alice is a network built on the Ethereum blockchain that brings together social organisations, donors, grant-makers and impact investors to identify and scale effective social projects. Alice went live in 2017 with its first application, a conditional donation platform that gives donors full transparency on what charities achieve with their money. The first pilot, run by St Mungo's, helped 15 rough sleepers in London find homes and deal with mental health and addiction issues.
The Alice team is now building the next parts of the protocol, namely an impact investment module, a validation market, and a more granular data sharing system.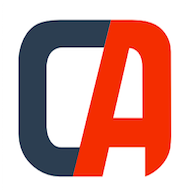 As we move closer towards a cashless society, it's becoming more difficult to spare a few pounds for the homeless when we pass them in the street. Many of us pay for everything with a contactless card, and others have now ditched the wallet completely in favour of a smartphone.
At Changer, we're aiming to solve this problem. We allow people to give as much money as they like using just their smartphone.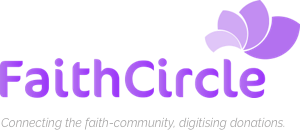 FaithCircle is the first faith-oriented social network with inbuilt events and concert bookings which aim to connect, engage & digitise donations for the 2.4 Billion people of faith around the globe.
FaithCircle will not only be a place for people to share together, ask faith-related questions, book concerts, give in real-time to their faith-groups and connect with their faith leaders, it will also be a place for users to support each other in different verticals cross country.

Organise is the UK's workplace campaigning site. Our mission is to give people the tools, network and confidence to make change happen in their workplace.
Through Organise people can start their own campaigns - using surveys, petitions, crowdfunding and email/call/tweet to target to influence the companies they work for to change their employment practices. They can also use the Organise tools to change employment laws nationally.
Anyone taking part joins the Organise community, creating networks of people in companies and sectors across the UK who can share their experiences and join together to campaign for better working lives.
React is the future of opinion polling: delivering results in hours, rather than days.
Founded by the team behind the Labour Party's campaign technology, our mission is to revolutionise how we measure public opinion. React understands exactly what insight you're looking for, automatically gathers the data needed, and our cutting-edge algorithm does the analysis to find your answer.
That means the public get a vote in decisions as they're made, journalists can hold politicians to account and charities can get the information they need, when they need it.
Swap My Vote is a website that helps voters make their votes count, bringing the 'Sharing Economy' to democracy.
Under the UK's current 'First Past the Post' system, votes that aren't for the winning candidate are wasted. Swap my Vote helps by pairing voters in different constituencies, who then vote for each other's preferred party in a seat where it can count.
Voters log in with their social media profile so that a degree of identity verification is possible between voting partners.
Wasted votes can lead to voter apathy, low turnout, and electoral deserts, and regularly comprise around 70% of votes in UK general elections. Swap my Vote has helped thousands of voters to make their vote matter.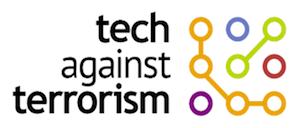 The Tech Against Terrorism project is mandated by the UN Security Council to work with startups and smaller tech companies to help them fight the terrorist exploitation of their technologies. The initiative is working with the Global Internet Forum to Counter Terrorism (GIFCT: a coalition between Google, Microsoft, Twitter, and Facebook) to help the global technology industry improve its response through practical knowledge-sharing of best practices and operational tools. Tech Against Terrorism launched the knowledge-sharing component of the GIFCT at the UN last December (which you can watch here).

WhatDoTheyKnowPro is a new Freedom of Information toolkit which provides extra help with sending and organising FOI requests. It's designed to provide extra functionality for journalists and other people who use FOI in their jobs. WhatDoTheyKnow.com (which has existed for 10 years) already makes it simple to send and track Freedom of Information requests - WhatDoTheyKnowPro brings an extra layer of functionality, including: the option to keep requests private; the ability to send requests to multiple authorities; a powerful private dashboard to track and manage FOI projects; and a super-smart to-do list and action alerts to know when it's time to take action.
PLEASE NOTE - YOUR TICKET DOESN'T GUARANTEE ENTRY. ALL OUR EVENTS ARE FREE OF CHARGE & THEREFORE: FIRST COME, FIRST SERVED
To book a ticket, please use the 'book place' link.
Organiser of #TechHubTuesday Demo Night
TechHub is the community for tech entrepreneurs and startups.
We offer flexible coworking to over 400 technology companies in London with teams from 1 to 80.
We provide a growth support programme giving you access to VCs, free one-to-one legal and accounting advice, as well as promotional opportunities.
1 in 5 of our member startups have received a partner or a customer from a direct introduction by the TechHub team.
To join our community come for a tour or a trial day.
www.TechHub.com
@TechHub