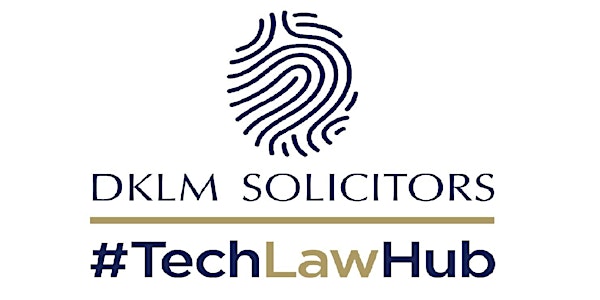 Location
Google campus
5 Bonhill Street
London
EC2A 4BX
United Kingdom
Description
What?
#TechLawHub is a free meet up group initiated and hosted from our offices based by the Old Street Tech Roundabout, right in the heart of the tech community. We are a commercial law firm with extensive links internationally, in particular, in China, India and Africa.
Our aim is to connect the tech community with a wide range of professionals and experienced tech entrepreneurs. Our plan is to organise regular monthly meet ups to cover the challenges various tech industries face and to support and encourage tech companies to network, connect, invest and launch their products.
Who?
Anyone in tech who is interested in speaking with professionals, receiving practical advice, sharing ideas and networking in a friendly environment.
When?
27th October 2016 @ 14:00pm - 16.30pm - Bespoke Software, Mobile & Web App Development, IP Protection & R&D tax credits for your innovation.
We are organising an afternoon of workshops and presentations to support Tech Startups and Scaleups. Speakers will cover bespoke software & app development, legal issues & protecting software & R&D tax relief claims, with one-to-one Q&A sessions after the presentations.
We are pleased to accounce the following three guest speakers:
Vanessa Gunner (GG Management Consulting) & Simone Dalton (Simtax) - working in collaboration, Vanessa and Simone deliver successful R&D tax relief claims with a 100% success rate. Using a personalised and hands on approach, they work to fully understand a company's business activities to correctly identify all eligible projects/activities & associated costs. Many businesses and business activities which you may not think qualify for R&D tax relief claims are in fact eligible - find out more on the day. This promises to be a very interactive and practical session where you can discuss your own personal requirements in a free one to one session.

Gerard Chandrahasen - Partner at Rational Intellectual Property. Gerard will discuss Protecting Software with Patents and Registered Designs.
Gerard is a specialist in software patents in the UK, Europe, US, and worldwide. He advises tech companies both on protecting their IP and avoiding infringement.
His experience over a dozen years in the profession ranges from leading the opposition to the Amazon one-click patent, to patenting CGI for Lord of the Rings, to protecting technology for Hewlett-Packard, Nokia, Unisys and Cambridge Silicon Radio.
He is identified as one of thirty leading patent attorneys in the country by the Chambers Guide to the Legal Profession, and is a contributor to the Innovation Handbook and to Lexis Nexis.
Rob Garnett - Operations Director at Think Digitally. Rob will discuss Making Bespoke Safer - developing bespoke web and mobile apps from scratch can be risky, frustrating and expensive. Rob's presentation will discuss how to minimise wasted time, effort and investment through Software Blueprinting. Aimed at businesses and entrepreneurs looking to embark on a new project, this talk will provide real world strategic, commercial and technical guidance. Rob pioneered the idea of Software Blueprinting over 5 years ago, driven by the frustration of seeing organisations struggle when trying to build their own products and systems.