Location
Betahaus
19 Prinzessinnenstraße
10969 Berlin
Germany
Description
We are organising another 'TechMeetups Drinks & Demo Night' and this time you can book yourself a 10 minute demo slot if you have a project to tell the crowd about your project, initiative or make an announcement that's relevant to the startup community.
Book your slot & send your presentations to mirjana[at]techmeetups.com and you're in!
AGENDA
6:00pm Doors open
6:30pm Presentations:
10 minutes each, maximum 5 presenters
7:45pm Drinks & Networking
9.00pm Doors close
PRESENTERS
Ilya Shabanov, NeuroNation
Founded in 2010, NeuroNation is the leading platform for brain training exercises in Germany. They develop software that aims at training the working memory, which is the part of the human brain responsible for logical reasoning, concentration, intelligence and much more. In a nutshell, NeuroNation sells intelligence.
Jeremy Dorilas, Kowidi
Living in a big city makes it difficult to know and keep track of all the events and happenings. Aiming to solve this delima, founder Jeremy Dorilas created Kowidi, which allows its users to share information about their city and promote events.
Jörg Czekalla, Ticope UG
Jacamar is a NoSQL database application, which allows "ad hoc" - creating team solutions for processing structured data in a dynamic project environment. This revolutionary technique performs table operations on-the-fly eliminating the annoying behavior of a server response.
Susanne Krehl, Barzahlen
Barzahlen is an innovative payment system which allows users in Germany to pay for their online purchases with cash. The customer does not have to submit any sensitive financial data and can thus shop online entirely risk-free without fearing fraud or phishing.
The company behind Barzahlen is Zerebro Internet GmbH and was founded in 2011.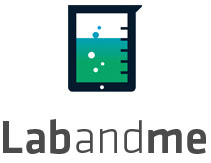 Daniel Gutmann, Laband.me
Founded in 2012, Laband.me is providing researchers with cloud-based and mobile tools that speed up laboratory based research. They bring data capture into the 21st Century with our tablet software and automated analysis in our webapp. Your Data is constantly available in open formats to share with other scientists and backups are entirely automated.
SPONSORS
Laband.me provides laboratory researchers with the tools to record, analyse and achieve their scientific data. Using their user-friendly iPad app, researchers are able to follow a digital protocol in collecting data and observations. Researchers can have their data synced to their electronic lab notebook and convert numerical data to neat graphs, which can readily exported in standard .csv format. Auto-generated reports can easily be printed and data can also be archived in the clouds.
If you wish to see other features in future versions of Laband.me, contact them at support@labandme.com
Look forward to seeing many of you there again!
Startups that have already presented