TechMeetups Drinks & Demo Night! London March 2013 #TMUdrinks

Tuesday, March 26, 2013 from 6:00 PM to 9:00 PM (GMT)
Event Details

Another 'TechMeetups Drinks & Demo Night" is around the corner and we look forward to having fun this month as well!
If you want to demo your startup or share ideas with the crowd, this event is for you! We'll have 5 presentation slots, 10 mins each followed by discussion panel with our community.
AGENDA:
6:00pm Doors open
6:30 pm Presentations Begin
8:00 pm More socialising!
9:00 pm Event Ends
PRESENTERS:
Deborah Akinpelu
Project Manager, Plug & Play
Pearson's API programme, Plug & Play, provides access to some of Pearson's wealth of content covering topics such as food, learning, travel or literature.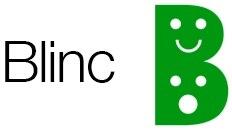 George Johnston
Founder at Blinc
Blinc is a fun and exciting new app recently launched on iOS.  When you send photos to your friends, this app sends you back a photo of your friends' reaction when they viewed the photo.
Tobias van Amstel & Sebastiaan Heijne
Founders at Signkick
Signkick is an online self-service booking platform for outdoor advertising.  Billboards are advertising medium proven to increase sales but are also known to be costly.  Signkick gives advertisers in the United Kigndom with small budgets access to this powerful advertising tool by providing quality billboards and street signs with a minimum quantity of 1.
Nimit Shishodia
Founder at Ecode Networks
ECODE Networks is a Software Defined Networking (SDN) empowered consultancy firm, specialising on the financial domain.  SDN is an approach to building computer networks that separates and abstracts elements of these systems. SDN allows system administrators to quickly provision network connections on the fly instead of manually configuring policies.
Raj Agrawal
Founder at YourArtBay Ltd.
Aiming to empower art collectors, YourArtBay is a people's platform to Buy and Sell shares in Art & Antiques. It's an easy, simple but effective asset building and diversification platform involving far less efort. With the use of YourArtBay, art collectors can hunt Art & Antiques asset opprtunities in a Bay filled with such treasures. Purchasing art is the hottest trend prevailing worldwide and is fast turning into a fine art in its own right.
SPONSORED BY OUR PARTNERS:
Jeffreys Henry LLP
Award-winning accountancy firm in the heart of London's Silicon Roundabout, they have built up significant experience working with some of the world's most progressive tech/digital businesses. Find out how they can help you.
Pearson is the world's leading learning company, providing educational materials and services, business information through the Financial Times Group.
Startups that have already presented
Organizer
We help companies through Events like Meetups, Job Seekers Night, Drinks & Demo, Pitch night, recruITech, Workshops, Hackathons, Job Fairs, Developers Speed Dating https://techmeetups.com/events
Need someone urgently to join your organization? Let us help you promote your job. Finding the right talent is one of the main issues faced by companies but we make the process easier, smoother and quicker for you http://www.techstartupjobs.com
Planning on an event but not sure of how to promote it? Leave it to us! Our team of experts will make sure that your event becomes the buzzword in the community. Choose from our Platinum, Gold, Silver and Bronze plans, based on your requirement, and we will leave no stone unturned to make your event a huge success https://techmeetups.com/product-category/promote-my-event
Testimonials https://techmeetups.com/testimonials
Our blog https://techmeetups.com/blog
Event pictures https://www.flickr.com/photos/techmeetups/albums
TechMeetups is all about YOU so come along, join us and let's connect to form a truly global tech community!

Techmeetups.com & Techstartupjobs.com