Location
Club Workspace
27-31 Clerkenwell Close
London
EC1R 0AU
United Kingdom
Description
The TechMeetups Drinks & Demo Night is the ideal event for innovative Startups to have the opportunity to show this tech community what they are made of!
This event always aims to deliver innovative ideas, new-age technologies and of course enthusiastic Startups! The Drinks & Demo event is one not to be missed; with its vibrant atmosphere Drinks and Demo Night's are ideal for anyone with an entrepreneurial spirit as well as great networking ability.
If you want to demo your startup or share ideas with the crowd, this event is for you! We'll have 5 presentation slots, 10 mins each followed by discussion panel with our community.
Ticket includes free drinks & snacks.
AGENDA:
6:00pm Doors open
6:30 pm Presentations Begin
8:00 pm More Socialising!
9:00 pm Event Ends
PRESENTERS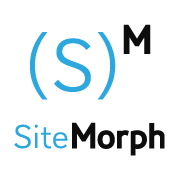 Damien Allison, Site Morph
Site Morph is a collection of web apps for marketing, engagement and conversion optimisation, created for website owners to help them grow their site. The apps work using data from Google analytics and inspecting the site. Site Morph has an MVP around approximately ten apps across a broad range of areas like SEM, landing page optimisation and conversion optimisation based on the experience of the team as consultants in those fields.
Maulik Sailor, FounderMates and Innovify
FounderMates Limited, head-quartered in the UK, is an online marketplace that enables entrepreneurs to seek just-in-time advisory based on location, skills, experience and industry. FounderMates aims to disrupt the current methods of seeking advisors which include using LinkedIn, social media, informal networks, attending events or cold calling to make the process easier and faster and thus help entrepreneurs when they need advisors the most.
Dennis Peper, IPv6 Buddy
IPv6 Buddy is a USB keypad for network engineers. Every device on the Internet has an IP address. The IP addresses with current version of IP, IPv4, use the characters 0-9 and a decimal point, which are very easy to type with your numeric keypad.
Mat Richardson, Go2Geo
Go2Geo provides shortened links and real-time actionable analytics which allow the user to redirect their traffic to multiple destinations from each link, based on its geographic location. A redirection can be set up on each link for every country of the world.
Andrew Fogg, Import.io

Founded in 2012, Import.io democratizes the retrieval of data. They turn the web into a database, allowing you to extract data from any website without writing any code. You can then easily arrange the information into rows and columns.

Sponsored by our Partners at Jeffreys Henry LLP
Our popular Drinks and Demo nights are sponsored by award-winning accountancy firm Jeffreys Henry LLP. Based in the heart of London's Silicon Roundabout, they have built up significant experience working with some of the world's most progressive tech/digital businesses. Find out how they can help you.
Startups that have already presented

Looking forward to seeing many of you there again!