TechMeetups Drinks & Demo Night! Sydney #TMUdrinks

Thursday, 9 May 2013 from 18:00 to 21:00 (AEST)
Event Details
Startups can learn a lot from one another and this event does exactly what it says on the tin! It provides the perfect opportunity for emerging startup's to show case their products, designs and inspire entrepreneurs of the future.
This event always aims to deliver innovative ideas, new age technologies and enthusiastic start-ups. Listen to key speakers give short and inspiring talks, walking you through their company with the opportunity to fire your questions at them after.
Drinks & Demo Night events are not to be missed and with great food and drink provided by our sponsor Ninefold and the fantastic Fishburners venue, the night provides the perfect environment for you to relax, network and enjoy the entrepreneurial spirit of the evening.
If you wish to get involved as a speaker and demo your start up or share your experiences/ideas with the crowd then we have a few slots remaining!  The slots are a short 10 minutes with a brief 5 minute Q&A at the end it's a great opportunity to share you experiences with like minded people.
AGENDA
6:00pm Doors open
6:30pm Presentations:
10 minutes each, maximum 5 presenters
7:45pm Drinks & Networking
9.00pm Doors close
PRESENTERS:

Emily Haigh, Impact Leaders
Impact Leaders is a boutique-consulting firm that assists clients to leverage their existing core strengths. We design social impact initiatives that solidify competitive advantage and long-term growth. These projects generally take Corporate Social Responsibility (CSR) to the next level, via 'shared value' initiatives.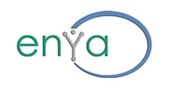 David Freuden, ENYA - Fund it!
ENYA is a Not-For-Profit established in 2003 with the Patronage and endorsement of then Prime Minister John Howard. The G20YE Alliance is a global network of young entrepreneurs and the organisations that support them. Fund it! is a weekend education program designed to assist entrepreneurs prepare themselves for funding and qualify for third party financing and resources from ANZ.
Tom Dawkins, Start Some Good
StartSomeGood is the crowdfunding platform for social good, supporting social entrepreneurs everywhere to raise the funds and rally the community they need to make a difference.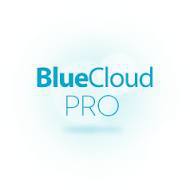 Morten Blomfeldt, BlueCloud Australia
BlueCloud: Simplicity for Contact Centres
Simplicity increases productivity as BlueCloud will take time out all your common tasks, such as setting up new campaigns, assigning teams, generating reports and training agents. This means more time for you to do what really matter. A significant cost for many SMEs, BlueCloud was initially an in house application to overcome these issues, and was tested thoroughly by the contact centre staff through the all development stages.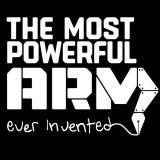 Tim Buesing, The Most Powerful Arm
A video presentation of the making of the arm by Reactive who are honored to announce the launch of The Most Powerful Arm Ever Invented. This is the world's first petition-signing bionic arm developed to support this incredible campaign to aid in the support of Duchenne muscular dystrophy (DMD), raising awareness about the disease and demanding more action from the government.
Startups that have already presented
When & Where

Fishburners
608 Harris St
Ultimo, NSW 2007
Australia

Thursday, 9 May 2013 from 18:00 to 21:00 (AEST)
Add to my calendar
Organiser
We help companies through Events like Meetups, Job Seekers Night, Drinks & Demo, Pitch night, recruITech, Workshops, Hackathons, Job Fairs, Developers Speed Dating https://techmeetups.com/events
Need someone urgently to join your organization? Let us help you promote your job. Finding the right talent is one of the main issues faced by companies but we make the process easier, smoother and quicker for you http://www.techstartupjobs.com
Planning on an event but not sure of how to promote it? Leave it to us! Our team of experts will make sure that your event becomes the buzzword in the community. Choose from our Platinum, Gold, Silver and Bronze plans, based on your requirement, and we will leave no stone unturned to make your event a huge success https://techmeetups.com/product-category/promote-my-event
Testimonials https://techmeetups.com/testimonials
Our blog https://techmeetups.com/blog
Event pictures https://www.flickr.com/photos/techmeetups/albums
TechMeetups is all about YOU so come along, join us and let's connect to form a truly global tech community!

Techmeetups.com & Techstartupjobs.com