Technical Meeting of Aberdeen & Offshore Regional Group
Description
Technical Meeting of Aberdeen & Offshore Regional Group
Address by
Kate Rudman BS, MPhil, CEng (MICE) &
Dr Peter McCusker BSc (Hons), CChem, MRSC, PHD (Cantab)
"Project Overview and Lessons Learned During Design, Fabrication and Installation Of Float And Submerge Gravity Base Foundations at the Blyth Offshore Demonstrator"
Thursday 21st September 2017
Jurys Inn Aberdeen, Union Square Shopping Centre, Guild St, Aberdeen AB11 5RG
Meeting will start at 6 pm. Refreshments will be served from 5.30 pm.
The meeting is free and open to members and non-members of the Institution of Structural Engineers.
Priority will be given to the members of the Institution of Structural Engineers.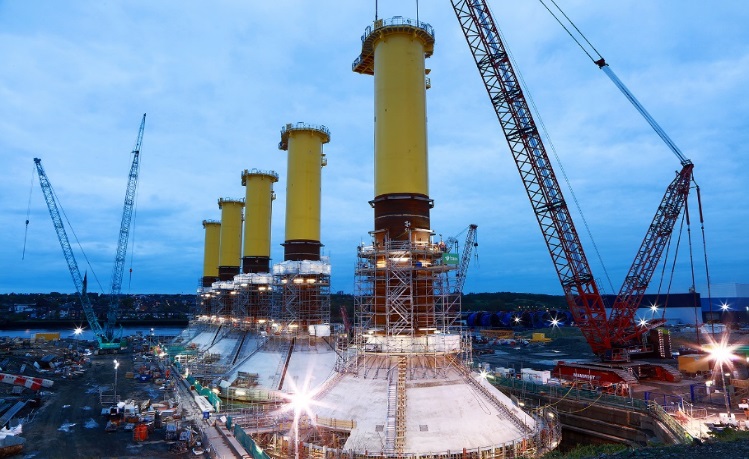 This presentation focuses on presenting the EDF Blyth Offshore Demonstrator project and discussing the challenges and lessons learnt from the project including design constraints and structural solutions. The foundation is a gravity based structure with a steel shaft; the wind turbine foundations are in water depths near 40m. The presentation will discuss the wider offshore wind industry and transferrable skills and gaps for structural engineers working in the oil and gas industry.
Kate Rudman is a Chartered Principal Engineer with wide range of experience in both the Oil and Gas and Renewables Industries. Kate's career began in academia, then progressed through a number of roles including Principal Structural Engineer and Team Lead in O&G Brownfield structural engineering, laterally moving into consultancy and Engineering Management. Kate was Engineering Manager - Design for the EDF Blyth project presented, focusing particularly on the design phase of the project through to steel shaft fabrication.
Dr Peter McCusker is a Chartered Chemist, who has transferred to project management of large capital projects within the Electricity Utility industry. Pete's career started in industrial research for the CEGB, and the progressed from industrial research to a range of activities all associated with electricity, these include business development of industrial CHP plant, electricity sales to industrial customer, large scale power plant development, gas storage plant development, and currently offshore wind construction.
Thank You to
EDF and Atkins