Event Information
Location
Fluid
9-11​ ​Bridge​ ​St,​ ​
Boston​, Lincolnshire ​PE21​ ​8QF
Description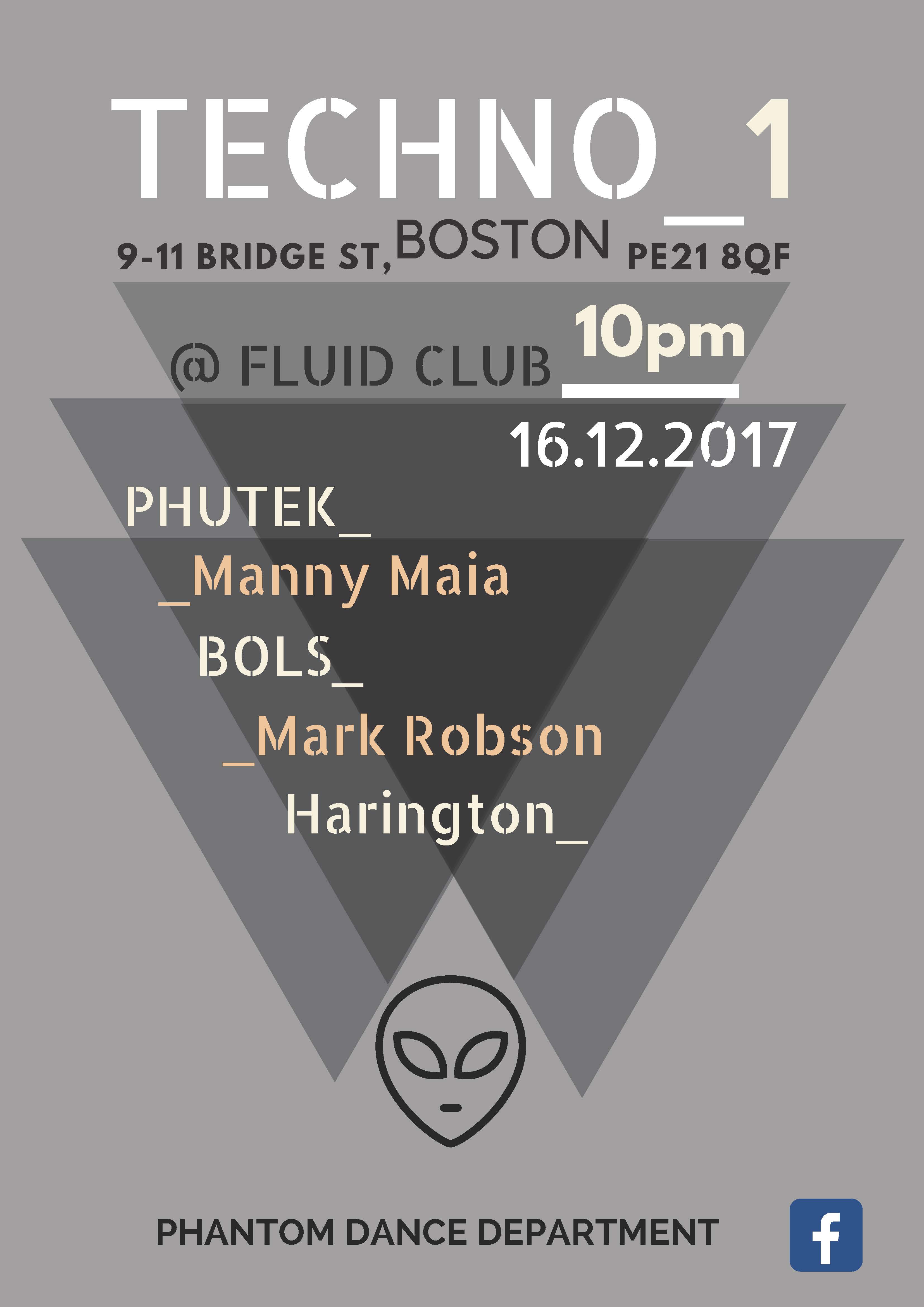 Remember​ ​it's​ ​all​ ​about​ ​the​ ​Goodness​ ​​ ​and​ ​​ ​TECHNO! NEW​ ​Wave!​ ​​ ​It​ ​will​ ​be​ ​coming​ ​along​ ​with​ ​new​ ​talents​ ​and​ ​professional​ ​Artists​ ​along​ ​with those​ ​who​ ​been​ ​on​ ​it​ ​since​ ​90's​ ​. Are​ ​you​ ​ready​ ​to​ ​experience​ ​something​ ​new?​ ​Come​ ​along​ ​and​ ​join​ ​the​ ​community​ ​of​ ​PDD Part​ ​of​ ​GTA​ ​. The​ ​Beginning​ ​is​ ​here​ ​and​ ​Exciting​ ​Times​ ​​ ​are​ ​coming​ ​with​ ​new​ ​possibilities​ ​to​ ​hear​ ​new music​ ​,​ ​new​ ​talents​ ​and​ ​old​ ​Techno/Minimal​ ​Souls ​ ​All​ ​ready​ ​to​ ​feel​ ​​ ​deeper​ ​and​ ​dance​ ​harder​ ​than​ ​your​ ​heart​ ​beats​ ​!
Location: 9-11​ ​Bridge​ ​St,​ ​Boston​ ​PE21​ ​8QF​ ​​ ​UK
18+​ ​with​ ​valid​ ​government​ ​issued​ ​ID Techno_1​ ​PDD​ ​​ ​dance​ ​party​ ​in​ ​BOSTON
Open​ ​From​ ​10PM​ ​till​ ​late!!!
Date and Time
Location
Fluid
9-11​ ​Bridge​ ​St,​ ​
Boston​, Lincolnshire ​PE21​ ​8QF
Refund Policy