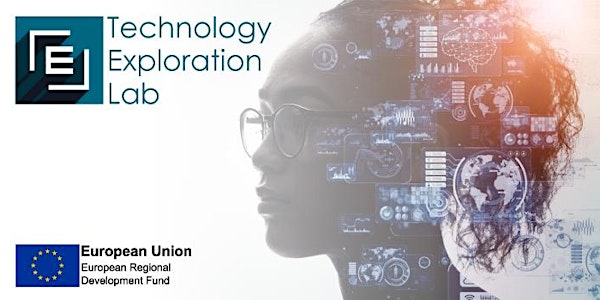 Technology Introduction Seminar: Accountability and Artificial Intelligence
We're exploring accountability in the world of AI & automated data driven decision making. £200 of Udemy training is also up for grabs!
About this event
The Technology Exploration Lab
SETsquared Exeter proudly introduce a new cutting-edge technology space based at the Science Park Centre, Exeter. The Technology Exploration Lab (TEL) is an innovative development space, enabling entrepreneurs to explore emerging technologies to enhance their ideas and validate their innovations.
The facility features a workspace equipped with high end computing, AR/VR hardware, large format resin 3D printing, 3D scanning, advanced electronics equipment, and a collaborative project area. It enables the exploration of new digital and fabrication techniques and processes.
Accountability and Artificial Intelligence
Join us for another technology exploration seminar featuring industry experts, academics and start ups, providing insight and experience on the impact of advanced technology.
This event is designed for anyone with a desire to understand AI and data driven decision making further. As well as those already using or looking to incorporate these technologies in to their business, innovation or product development.
We will look at what research and industry can tell us about how automated data analysis and artificial intelligence is used to make decisions and why this is so important. Focussing on how entrepreneurs and start ups can incorporate those considerations into their mindset.
This seminar will give you the understanding needed to effectively consider data driven automated decision making in your own journey.
If this is not enough, there will also be a draw with the chance to win £200 worth of Udemy training for you or your organisation! To enter, all you have to do is register and attend the event. T&Cs apply - email: setsquared@exeter.ac.uk.
Our speakers
Dr Niccolo Tempini: University of Exeter Social Sciences

Dr Niccolo Tempini is a Senior Lecturer in Data Studies at The University of Exeter and fellow of the Alan Turing Institute.
Dr Tempini's experience is vast and wide ranging with specialisms in areas such as big data, ontologies and information infrastructures, philosophy of science and more.
A particular research focus on biomedical projects, looking at advanced data management techniques of classification, aggregation and computation to foster or make possible new kinds of research processes and arrangements.
Charles Penny: University of Exeter MBA

Charles Penny is a recent University of Exeter MBA graduate and successful entrepreneur, with a passion for sustainability.
A particular interest in circular economies and data ethics, Charles completed a consultancy project with Unilever's International Data and Ethics team, looking at the implementation of governance policies designed to enable the transparent and ethical roll out of AI at an enterprise level.
Joshua Argyle: Freyda

Joshua Argyle is the lead data scientist at Freyda, a SaaS company on a mission to automate manual data entry and unlock insights for financial services.
Experienced in machine/deep learning and data extraction, Joshua's own specialisms include researching and developing novel statistical methods for analysing astronomical data.
Our facilitators
Stephen Haddid: Met Office Informatics Lab
We are delighted to be assisted by Stephen Haddid, a Scientific Software Engineer. Stephen will be facilitating break out rooms to explore the topics discussed in more detail.
Proudly supported by


SETsquared Exeter - https://setsquared.exeter.ac.uk

University of Exeter - https://www.exeter.ac.uk

TechExeter - https://techexeter.uk