Technology Is Evil. Is it negatively impacting our lives?

Wednesday, 2 October 2013 from 09:30 to 13:00 (BST)
Event Details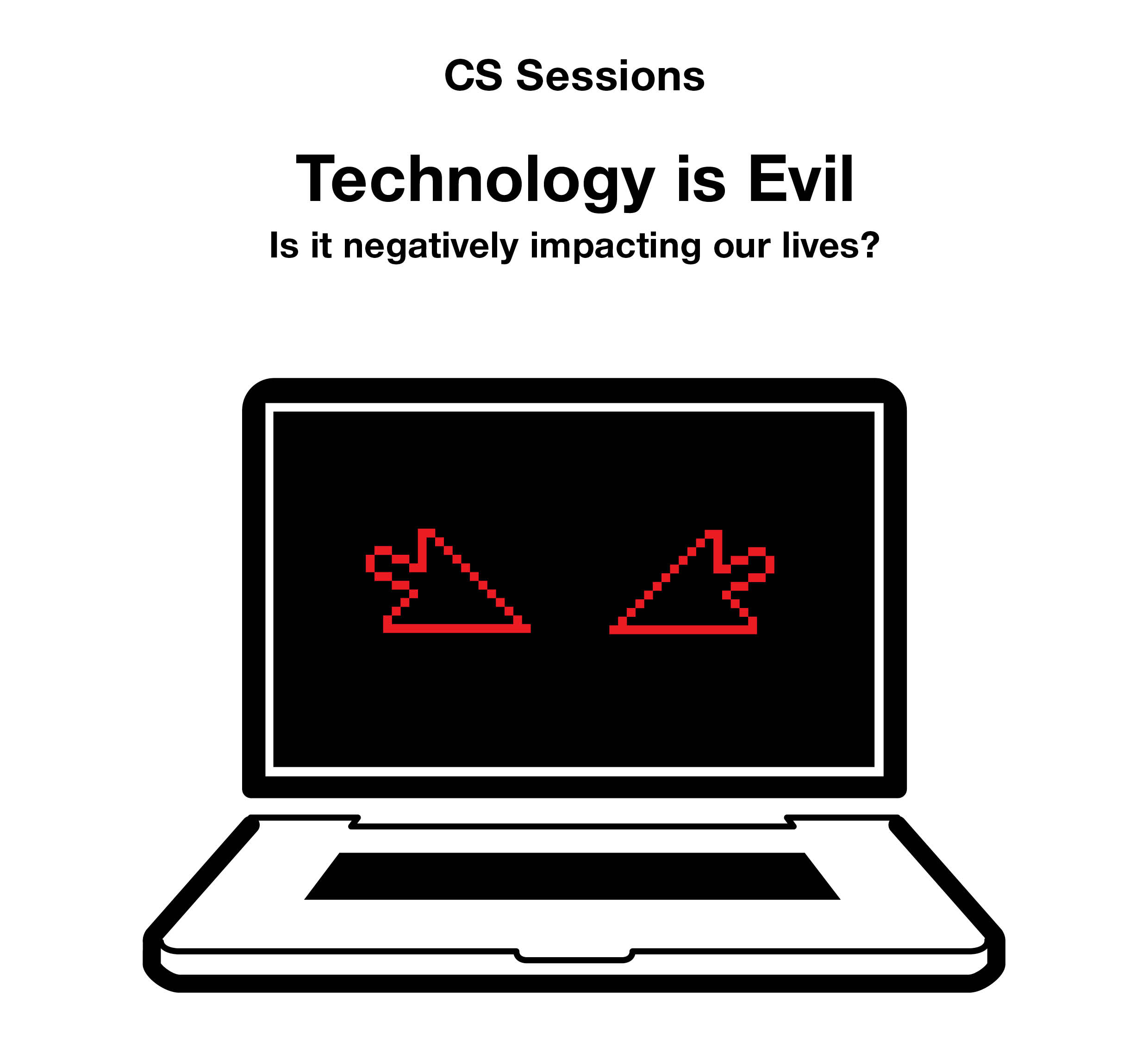 Our next installment of CS Sessions brings together another exciting group of speakers from the media world and beyond who will examine the modern relationship between society and technology and how brands play a part in this value system.

Albert Einstein once said, "I fear the day that technology will surpass human interaction. The world will have a generation of idiots."
Is that fear becoming a reality?
How the Internet is making us stupid – Daily Telegraph
Digital immersion and multitasking has affected almost every aspect of our lives from our thought processes and work habits to our capacity for linear thinking and how we feel about ourselves, our partners, our friends and even strangers.
Want to be happy? Just switch off your phone - Daily Mail
We have become a society that is completely dependent on technology to communicate.  It is almost impossible for us to maintain our work and social life without using some sort of modern-day technology to communicate ideas.
Has Technology Ruined Our Ability To Communicate? – Huff Post
But how much damage can it do?
"Unless high culture reasserts itself in the face of television and computers, society will face the prospect of an 'authoritarian nightmare of a world controlled by technology." Mario Vargas LIosa, (Nobel prize winning author)
Delving into areas such as education, creativity, literature and social interaction the speakers will explore the social, cultural and psychological impact of technology today.
They will discuss negative trends and implications of this super fast moving industry whilst offering insights into the positive ways brands are utilizing technology to enrich people's lives as well as tapping into the trend of helping people to disconnect.
They will provide us with a series of actionable take-outs and insights as to how brands can successfully navigate this new landscape. 
Speakers
Richard Banks, Principal Interaction Designer, Microsoft Research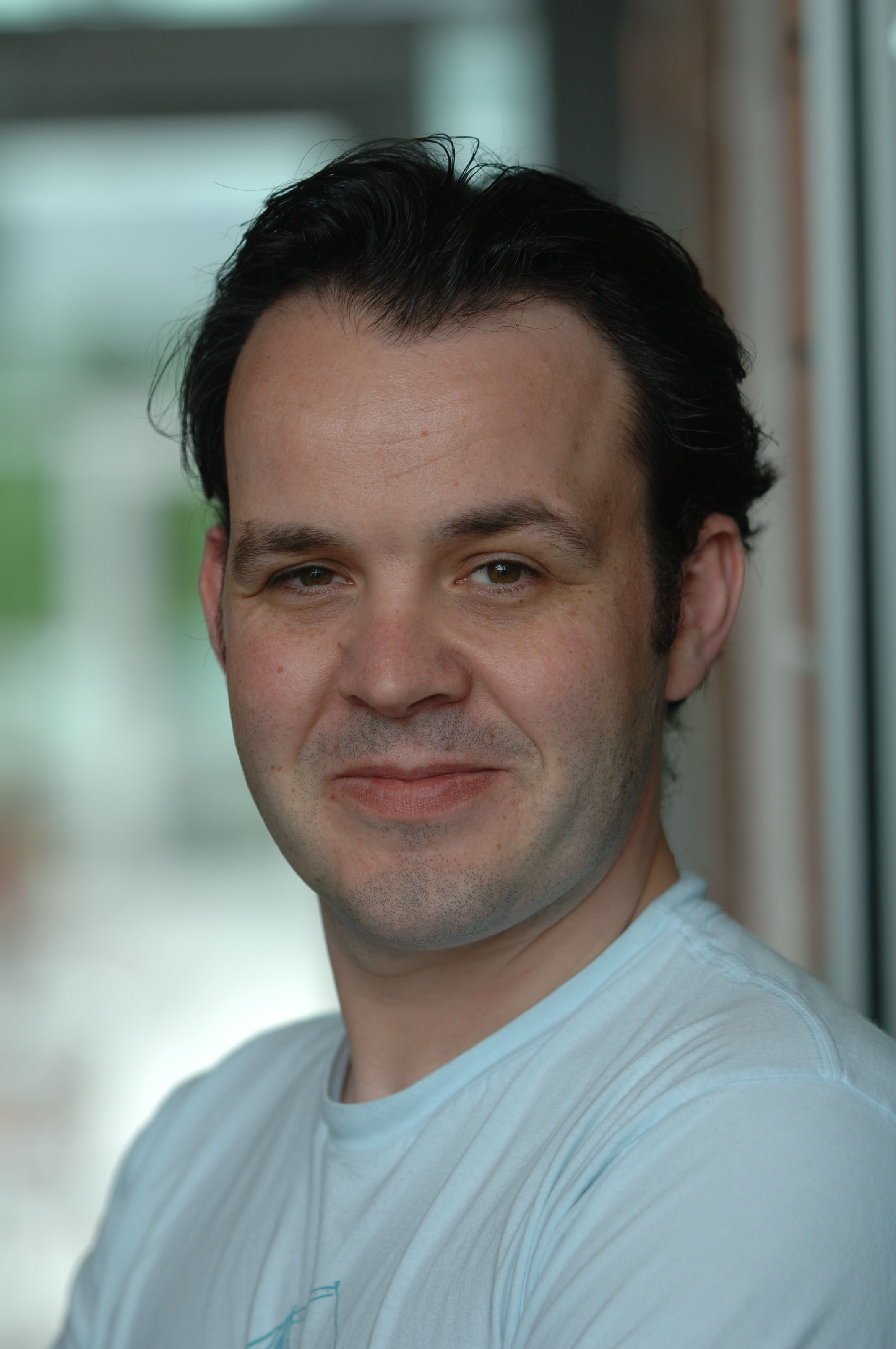 While many of us in the technology sector are wowed daily by newly created devices and digital experiences, what are they actually all good for? In this talk Richard will present research from Microsoft's Cambridge lab looking at the social science of many human values, and the connections and disconnections between them and our everyday experiences with new technology. He'll focus particularly on some of the nuances of human to human communication and talk a little about how digital experiences help or hinder them."
James Bridle, Writer, Artist, Publisher &Technologist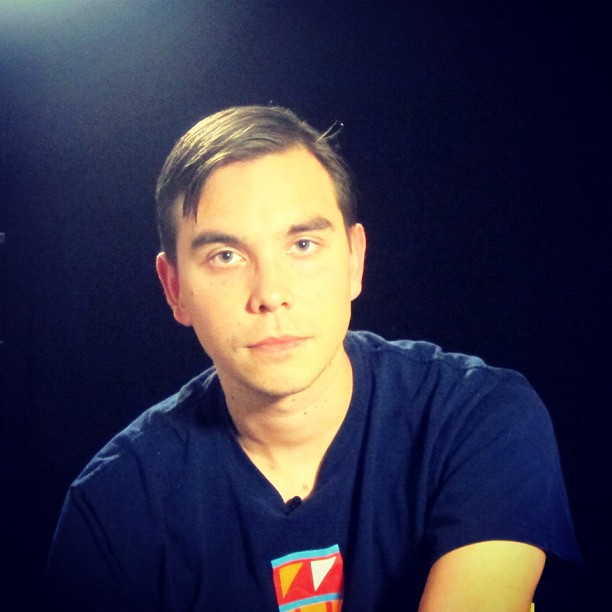 Technology is not good or evil: it is the concretisation of human desires and politics, written in code and cables, shaping every aspect of human experience, from memory to architecture to sport to warfare. Learning to understand these complex systems is the core literacy of the 21st Century: Learning to read, write, see and articulate them is the most important skill we must develop. Without comprehension, technology is a tool wielded only by other people.
Steve Price, Creative Director, Plan-B Studio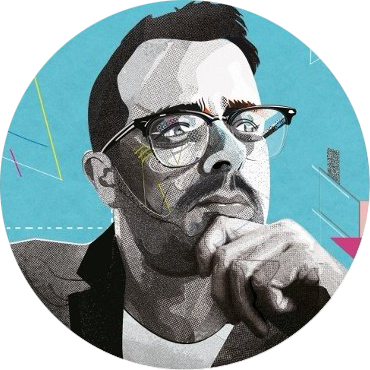 The internet. A kamikaze world of video, gifs, posts, articles, blogs, experiences, technology, comments, thoughts, ramblings, pictures, cats and memes. But what effect is this having on our work? Our lives? Our health? Relationships? What of the next generations? How is education evolving, for better or worse?  Who is helping and who is adding to the clutter? More importantly is there space to disconnect and if so, how?
J. Paul Neeley, Co-Founder, CEO, Yossarian Lives!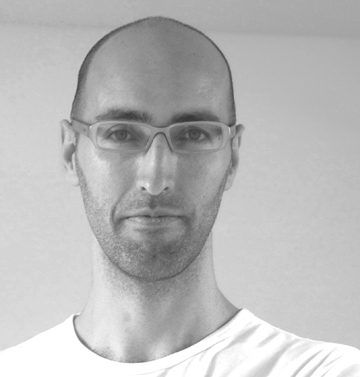 Do today's search engines actually hamper our ability to think creatively? J. Paul Neeley of Yossarianlives explains how new technologies and paradigms in search are looking to help us generate new ideas and insights, instead of just returning what the world already knows.
Lucie Greene, Editor, LS:N Global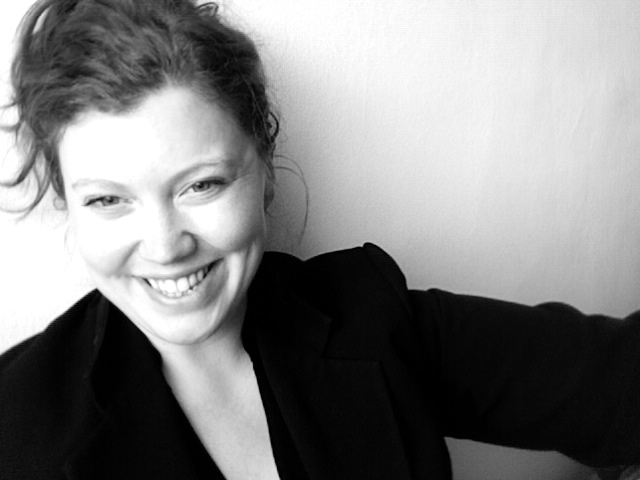 Now, nearly 10 years into the era of social networking, the landscape is maturing, prompting some people to examine their relationship with these pervasive platforms.  LS:N Global, the trend forecasting and consumer insight network of The Future Laboratory, will explore the latest social media behaviour emerging from the social networking landscape – and what it means for brands in the future.
Mark Earls, Herdmeister, The Herd Consultancy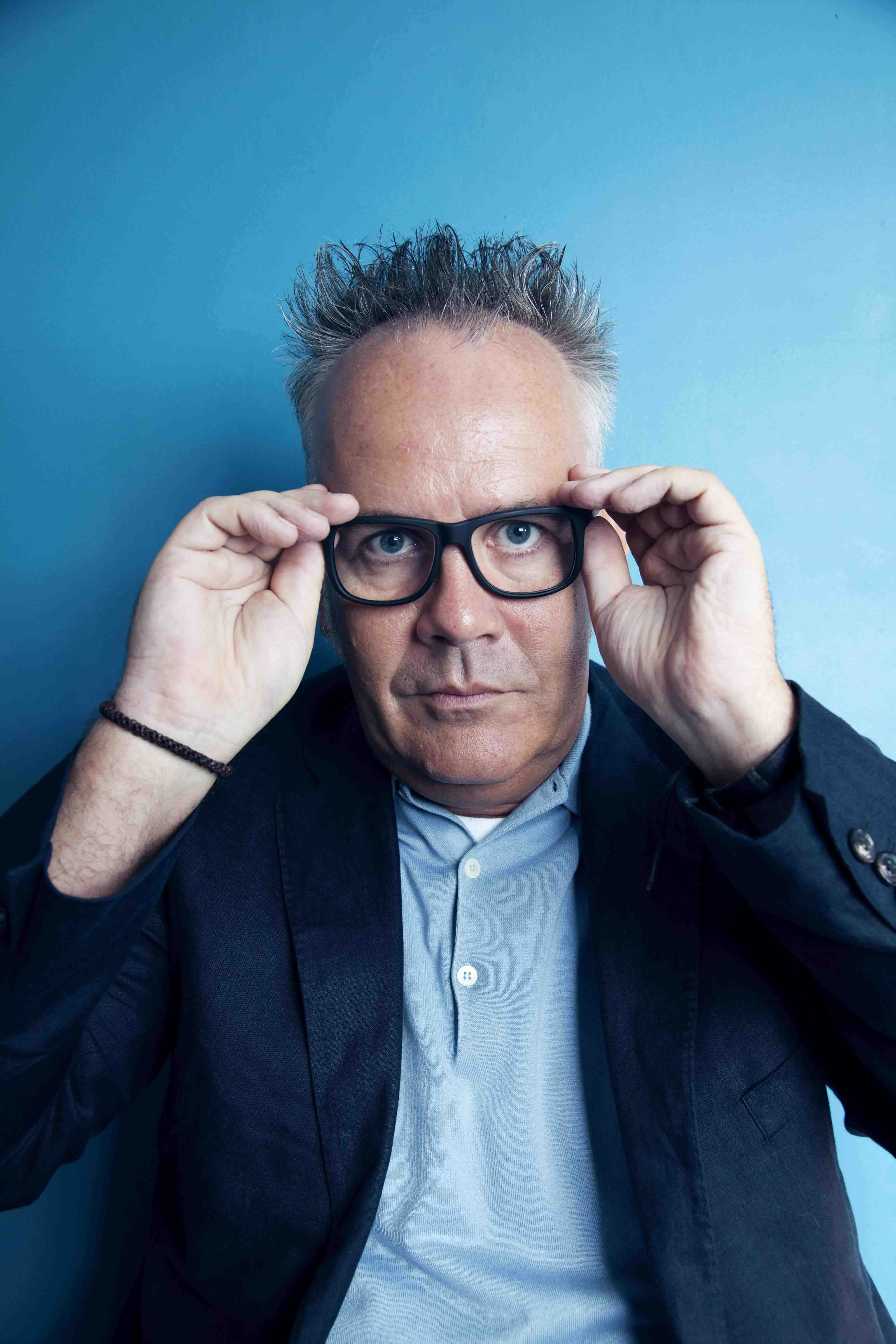 It's very easy to think about the changes that (SCARY!) technology brings to our lives in terms of what it does to us. But what if it's more about us and what we do with the technology that:
a. determines what takes off
b. is what the real changes are to be driven by?

Privacy by Getty Images
There will also be a 17-piece photography exhibition curated by Getty Images hung around the venue. The exhibition provides us with a narrative of the role of technology in peoples lives today.
Gemma Fletcher, Senior Art Director, Getty Images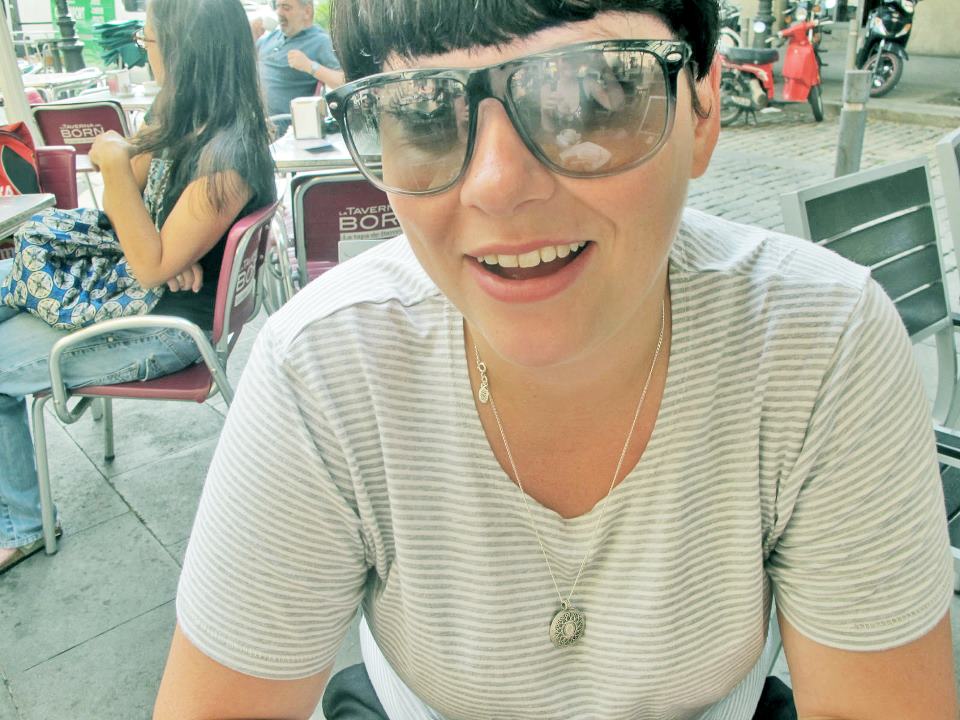 Gemma will be telling us all about the exhibition.
As Senior Art Director for Getty Images, Gemma shares a keen interest in future thinking and the ever changing process of image making. Collaborating with Photographers, Makers and Stylists across Europe to create new creative imagery and video. Her images have gone on to win awards including PDN, IPA, Applied Arts and have also been featured in The Creative Review Photography annual, Portrait Salon and on itsnicethat.
Excited by creative ideas that help connect people, Gemma also curates 'Gather', a series of live events, a magazine and a range of exhibition's encouraging debate and collaboration around picture making.
Gemma joined Getty in 2010, with a background in the advertising and charity sector and a degree in Fine Art.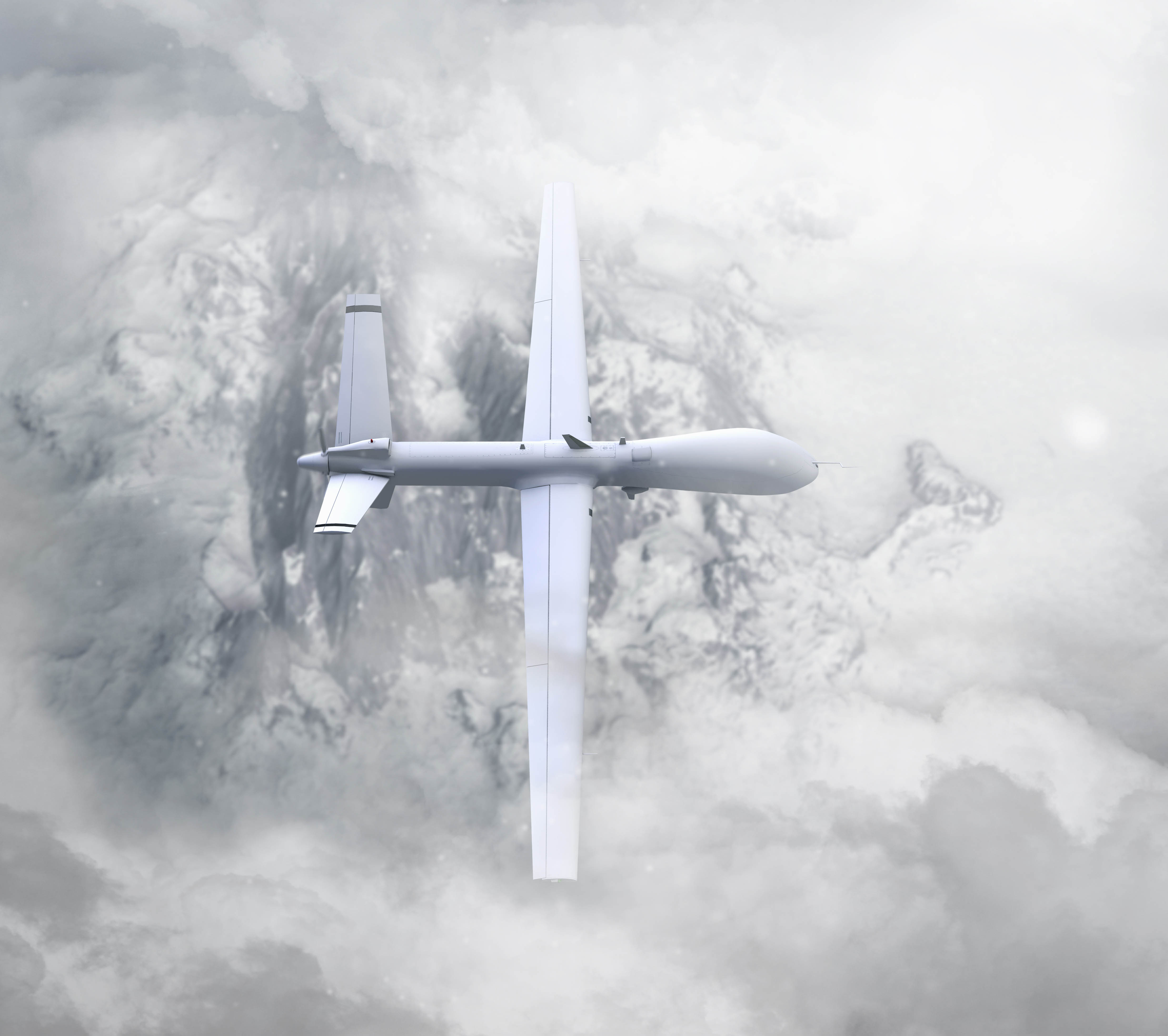 With more of our lives being shared through social networks we're challenging traditional notions of privacy and applying them to our own lives. With the development of consumer technology such as unmanned drones complete with cameras, Google street view and facial recognition software those barriers are also being challenged from outside.  Will the spectre of a future with no privacy encourage all of us to be more guarded about the information we share with brands and each other or will our notion of what we think privacy means change?
Who should attend?
Creatives, Planners, Strategists, Progressive Marketers, Innovators, anyone with an interest in keeping abreast of current technology trends in the communication industry and key brand innovation in this area.
What the audience will take away:


Agency folk
CS Sessions will provide you with an overview of some of the most current and innovative communication concepts, theories and campaigns. We aim to inspire thought whilst offering you tangible ideas to take away and integrate into your client work.


Brand folk
CS Sessions will provide you with a chance to gain brand insight into new marketing categories. Thinking outside of the box and listening to pioneering ideas will help spark new creative thinking for your own brand and marketing concepts.
A big thanks to our partners Getty Images

As a leading creator and distributor of still imagery, footage, music and other premium content, our goal is to inspire communicators – and give them the tools to create inspiring work of their own.
Cheil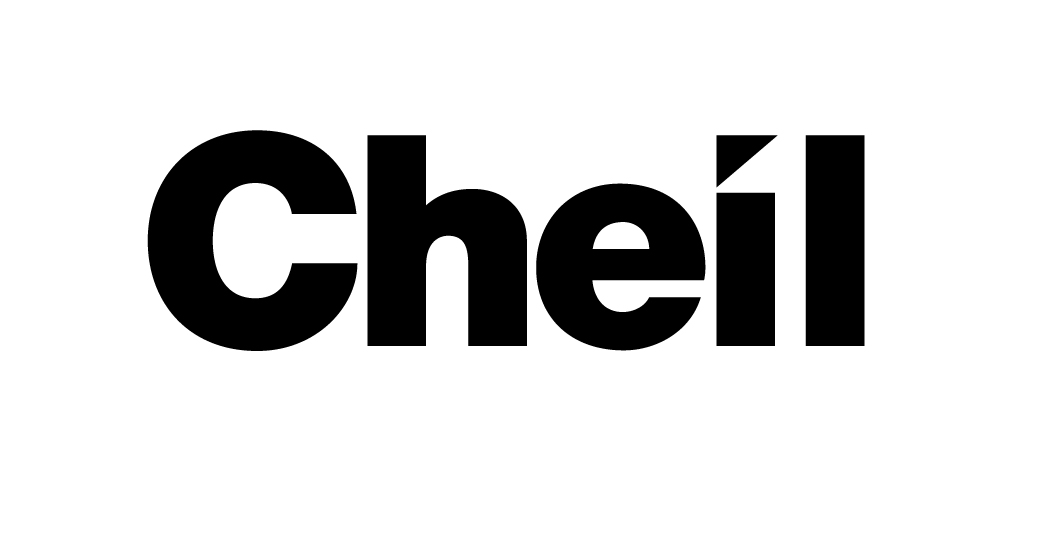 Media partners


When & Where

Shoreditch studios
37 Bateman's Row
EC2A 3HH London
United Kingdom


Wednesday, 2 October 2013 from 09:30 to 13:00 (BST)
Add to my calendar
Organiser
Creative Social is a club for creative leaders who believe creativity and innovation will deliver better business and culture. Our purpose is to accelerate creative thinking for agencies and brands.
Follow us @creativesocial.