Description
2Pears pitching workshops:
Every start-up has a story to tell…
An essential part of establishing and growing any start-up is pitching your business plan to investors, journalists, VCs and potential partners.
2Pears - the team creating opportunities and events to inform, educate and connect entrepreneurs and startups in music, media and technology – is continuing its successful series of free pitching workshops to start-ups in the UK* and Europe, supported by UKTI. Over 900 start-ups have now graduated, with more going on to practice their pitch at 2Pears' competition events, TechPitch 4.5 and Music TechPitch 4.5. Many of these start-ups have gone on to amazing, newsworthy heights, including a BAFTA nomination and a spot on Dragons' Den.
What you can expect
Each half-day workshop focuses on how to pitch your company in 3 minutes or less. The pitch-training workshops provide the crucial first step for start-ups looking for funding.
The half-day sessions cover:
- how to put a pitch presentation together and what to include
- guidance and feedback on delivery skills
- how to overcome nerves and body language
- how to maximise networking opportunities at the event
Surrounded by fellow entrepreneurs, you will benefit from a supportive environment, as well as honest and insightful feedback from your peers on your pitch. You may even receive good tips on how to improve your business model or technology as well.
Cost?
Complimentary - each start-up may send up to two attendees.
In the words of entrepreneurs that have taken part in the workshops:
"The event was really good - seamlessly organised, managed and directed from start to end. The level of attendees was balanced well, we were all in the same boat - which gave the dynamic a supportive, warm team buzz.
Julie was very well placed to run it - her mature experience was evident and it was refreshing that it was really about the attendees and not led by someone trying to sell on services.
I learnt quite a bit that I hadn't heard at similar events. The 3 minute elevator pitch is the hardest one to nail, but is the most important as that initial successful pitch is key to grabbing attention and buy in so founders can get funded and up and running!"

*Who can attend?
Start-ups, small and early stage businesses in the UK, and European tech companies with a UK office address, are all eligible to apply.
Qualification criteria (all 4 need to apply to your company):
A UK-based business OR a European business with a UK office address
Start-up, early stage or small business with 0-5 years in business
ICT sector or cross sector with a technology/digital/mobile element to the products/services
Looking for investment (angel/seed/VC funding), business partners, and to expand the business internationally (if UK based)
N.B. The organisers reserve the right to cancel the registration of any company that does not comply with the above qualification criteria.
Who runs the workshop?
2Pears, as well as Julie Collins from Collins & Collins, whose has an extensive background in marketing and a wealth of experience in preparing pitches for large international companies (e.g. BBC production companies, facilitates the workshops).
When?
Next sessions: 15 March 2016
Timings: Morning session 9.30am-1pm / Afternoon session 2pm-5.30 pm
When registering, please select either the morning OR afternoon session. Please note that you cannot sign up to both sessions or multiple dates.
If you are not available for this session, then we are planning further dates. Please contact roberta@2pears.com to pre-register.
Where?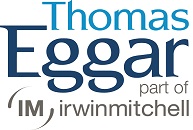 Thomas Eggar, a trading style of Irwin Mitchell LLP, is a firm that seeks out creative business and legal solutions for commercial organisations and private individuals. Our technology and fast growth business teams work in partnership with innovative companies to save them time and money by ensuring their legal risks are managed in ways that enhance corporate strategy and plans for growth. We work with businesses at different stages of the development pipeline, from those that are just starting out through to mature, profit-making companies. Corporate partner Jon Snade (@JonathanSnade) and corporate senior associate James Paton-Philip (@JPatonPhilip) will be there to welcome you and to answer questions.
And thereafter?
Practice what you have learnt at an up-coming TechPitch 4.5!
All companies participating in the pitch training workshops – and others too – are welcome to apply to pitch at an up-coming TechPitch 4.5 event to an expert panel of judges and an audience of investors, journalists and entrepreneurs.
The next Sport TechPitch 4.5 will be held on 19 April 2016: the deadline to apply is the 11 March 2016.
The next TechPitch 4.5 will be held on 11 May 2016: the deadline to apply is the 8 April 2016.
Details of how to apply, as well as the application form to fill in, are here: www.4pt5.co.uk (application form can be downloaded here: www.4pt5.co.uk/COMPANY_4pt5.docx)
Cancellation terms and conditions:
If you have registered and cannot attend any longer, please let roberta@2pears.com know ASAP as we have limited availability and you may incur a cancellation charge of £50+VAT if you fail to show up for the workshop without having given us 48 hours cancellation notification.

Pitch workshop is run in association with