Description
Do you want to return to work, change careers or start a business? Make sure you join us for one of our TechPixie Info Sessions Online!
TechPixies is an award winning female-led company helping women return to work, change careers or start a business. We run online and offline courses covering Social Media, Digital Marketing, SEO and WordPress.
In the Info Session you will:
Find out about our course offerings both online and face-to-face
Get a walk through of our online courses so you know how they work
Get a sneak peek into our Facebook Group to find out what our TechPixies are currently up to
Get to sample a couple of our webinars (interviews with inspirational women who are using modern technology in their businesses!)
During the Info session, we'll talk to you about our course offerings. We have both online courses and face-to-face courses and we'll help you find the right one for you. It is also a chance to meet women who are in a similar situation to yourself - you'll quickly find out that you are not alone!
Upon completing our courses...
95% of women feel more confident with their digital skillset.
84% of women improve their employment situation within 6 to 24 months.
79% of women are happier than when they started
64% of women are more confident about their financial worth
TechPixie courses are unique because...
We teach you step by step, click by click how to do everything
You do not need prior knowledge of anything we teach (you do need a computer and a smart phone though!)
We have a track record of helping women gain confidence because of our holistic approach which incorporates life coaching training into both our online and face-to-face courses
Here's what women have to say about the TechPixies courses:
Life changing! So much to learn from Joy's energy and innovation, access to the latest thinking, supportive coaching, real-life client experience and a group of like-minded women. Over a year later I'm still learning from this programme and the network it has given me. Best of all - I've been able to combine pre-kids career with new skills to take on a flexible role in a job I love. - Anna Meachin (cohort 1)
3 words. Just do it. Never have I met a person with so much drive as Joy, the founder of TechPixies. She and her team put their heart and soul into this training course and you leave not just with a whole load of new relevant and marketable skills but also with a new found dose of confidence and self belief. Joy and the TechPixies team have your back all the way through the course and beyond. Most importantly of all, Joy makes you realise that investing in yourself is actually an investment in your whole family. I'll say it again. Just do it. - Cathy Ricketts (cohort 6)
I have found the TechPixies digital marketing course to be a wonderful experience. I have learnt a new set of skills that I initially doubted I would be able to master. But with the support of the TechPixie team, the other women on the course and the great tutoring, my confidence improved. I ended the course with a whole new skillset very relevant in today's workplace, a huge sense of achievement and a renewed belief in my abilities. I would happily recommend the TechPixies course to any ladies that have been out of work for a while and whose confidence has taken a dive. - Natalie Arif (cohort 4)
As with many of the TechPixies, my career took a back seat because my husband's job was inflexible, however as a freelancer, I could 'work around the children'. As the family grew my time for work became squeezed and I was not able to maintain my client base - their needs became more demanding and technology moved faster than I could keep up. I soon felt isolated from the 'professional world' and faced a huge learning curve. I am now gaining valuable experience and the skills to either re-build my career… or, try something completely different - that feels good! - Mandy Miller (cohort 3)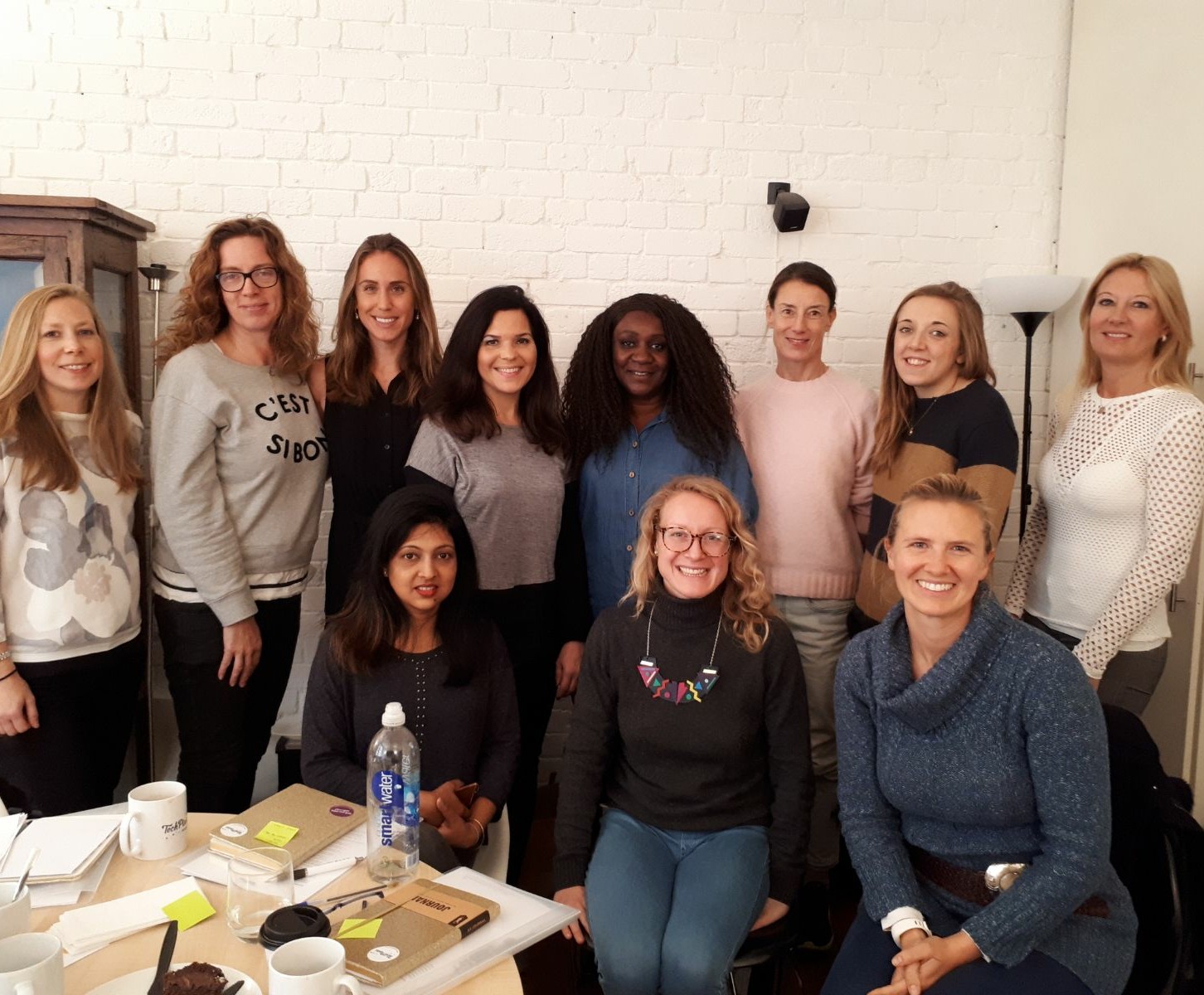 Date and Time
Refund Policy