TechStartupWorld Expo London #TMUExpo

Thursday, 26 April 2012 at 18:00 (BST)
Event Details
** More info about this event is available at our website http://techmeetups.com/tech-startup-world/ ** 
 Tech Expos have long been an occasion where key introductions are made, partnerships are formed and business gets done.  They are central in many company's calendars but usually the price tag of a stall makes these fairs inaccessible for startups leaving it only possible for industry behemoths to attend.
 We're changing all that! During the week of 23 - 27 April 2012 TechMeetups will be hosting a world-wide Expo where the stars will be the hottest startups of today. The event will take place in 9 cities where TechMeetups have presence. See details on London based Expo below.
 Remember to use the hashtag #TMUExpo to get yourself heard!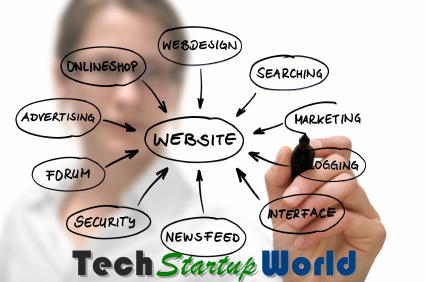 AGENDA
6pm Event opens
7:00pm Presentations
Derick Rethans, MongoDB
MongoDB an open source, non-relational, document-oriented database. Trading off a few traditional features of databases (notably joins and transactions) in order to achieve much better performance, MongoDB is fast, scalable, and designed for web development. The goal of the MongoDB project is to bridge the gap between key-value stores-which are fast and highly scalable-and traditional RDBMS systems-which provide rich queries and deep functionality.
Nitzan Yudan, CEO, Flat-Club
"Leveraging Social Networks To Create Trust"
Flat-Club is an exclusive network for short term renting for alumni and students of top universities and top companies.  They're currently looking to hire a front-end developer or UI Designer so come and meet them at #TMUExpo if you're interested in applying!
Peter McCormack, CEO, Bantr.tv
Bantr is the social network for football fans collecting fascinating data from their users and using it to compile their very own manager approval index.  Peter never disappoints as a speaker and his presentation is an absolute must-attend if you want some advice on how to really connect with your users.
Raj Singh, CEO, Sooqini
Sooqini is a real-time, location-based mobile marketplace for ANYTHING - goods, services and expertise.  Raj will provide us with a demo of the reverse marketplace where buyers who set their request for multiple sellers to bid on.
Raj will also share his expertise with us explaining the rise of collaborative consumption and providing some tips for finding a technical co-founder.
8pm Final networking session
8:30pm Close down
Exhibitors will be able to
·   Meet with potential partners and customers
·   Demonstrate your offering for feedback and to attract early adopters
·   Use the opportunity to attract talent by inviting potential candidates to your stand
·   Meet enterprises interested in learning more about the innovative solutions emerging from startups which can help their business
 
Options for Startups
Tech Startup World can be your launchpad event even if you a have new product or service and want to capitalise on the publicity surrounding the event. 
 
Options for startup services companies
Tech Startup World can be the platform to engage with hundreds of potential clients.
To see the details on sponsorship options, follow this link: bit.ly/TSWeS1
For more information please email sponsor[at]techmeetups[dot]com or see http://techmeetups.com/tech-startup-world/
Attendees will be able to
·   See the innovative new products that the world's startups are working on
·   Seek out potential employers
·   Enjoy a fantastic networking session with others interested in innovation and the startup scene globally 
...and there's more if you're targeting the enterprise sector with your offering we'd like to tell you about another new event in our series that we're holding on the same day:

WHY SHOULD BIG BUSINESS MEET STARTUPS?
Big Businesses can learn a lot from Startups who work on state of the art technologies and on break through concepts.  A lot of these Startups' innovative solutions are very viable for Big Businesses today.  Taking the traditional route of waiting for technology to mature or IT partners to understand it wastes precious time and gives competition the edge.
For more information please see: http://techmeetups.com/big-business-meets-startup/
When & Where

Innovation Warehouse, 1st Floor
1 E Poultry Ave
EC1A 9PT London
United Kingdom


Thursday, 26 April 2012 at 18:00 (BST)
Add to my calendar
Organiser
 We help Employers through Events like Meetups, Workshops, Hackathons, Job Fairs in London, Amsterdam, Barcelona, Lisbon, Berlin, Paris, New York, Munich http://techmeetups.com/events/
TechStartupWorld Expo London #TMUExpo