TEDxCardiff (x = independently organized TED event) is returning to Cardiff on 1st March 2020 with an engaging line up of inspiring speakers
About this Event
We will bring you a heady mix of award winning and international speakers to tell the story of their innovations and the impact they could have on a place like Cardiff. See the speakers here.
TEDxCardiff is a day-long event with 8 speakers and 2 performers. Doors will open at 10:30am.
We are delighted to have the Waterloo Foundation and Cardiff University as partners, and to have Orchard Media and Events as creative partner, in able to bring you TEDxCardiff 2020.
____________________________________________________________________________
Byddwn ni'n cyflwyno cymysgedd cyffrous o siaradwyr rhyngwladol a siaradwyr sydd wedi ennill gwobrau i adrodd hanes eu syniadau arloesol, a'r effaith y gallan nhw ei chael ar le fel Caerdydd. Gallwch weld y siaradwyr yma.
Digwyddiad undydd yw TEDxCaerdydd, gydag 8 siaradwr a 2 berfformiwr ar y llwyfan. Bydd y drysau'n agor am 10:30am.
Rydyn ni'n falch iawn o gael Sefydliad Waterloo a Phrifysgol Caerdydd yn bartneriaid i ni, a Grŵp Cyfryngau a Digwyddiadau Orchard yn bartner creadigol, er mwyn gallu cyflwyno TEDxCaerdydd 2020.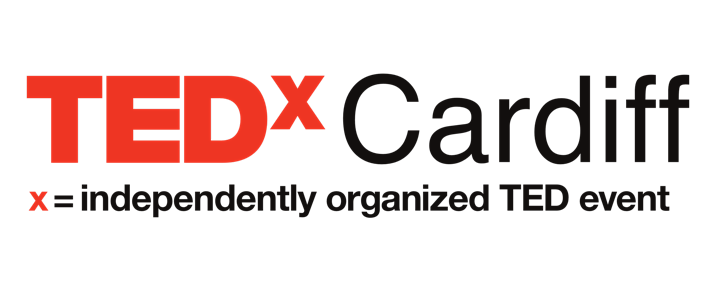 Event Details:
Doors open at 10:30am, packed lunch is provided and the final talks will end at approximately 4:30pm. TEDxCardiff After Hours will run in the same building from 4:30pm-7:00pm where we will offer a complimentary drink and a chance to discuss the content with speakers, the TEDxCardiff team and each other. We really hope you'll stay.
Both the TEDxCardiff team and our partners are working hard to reduce the impact of our event. Please bring a refillable bottle if you can, tap water will be available.
PLEASE NOTE: We limit ticket purchases to 2 tickets per person booking to try to ensure a fair opportunity for attendeees.
Venue Details
Both the inside and outside of this venue is no smoking. We would apprecaite this if you respect the buildings rules throughout the event.
___________________________________________________________________________________________________
Manylion y digwyddiad:
Bydd y drysau'n agor am 10:30am, darperir pecyn cinio, a bydd y sgyrsiau olaf yn dod i ben am oddeutu 4:30pm. Bydd TEDxCaerdydd Gyda'r Hwyr yn digwydd yn yr un adeilad o 4:30pm-7:00pm, lle bydd diod am ddim a chyfle i drafod y cynnwys gyda'r siaradwyr, tîm TEDxCaerdydd a phawb fu'n bresennol. Gobeithiwn eich gweld chi yno.
Mae tîm TEDxCaerdydd a'n partneriaid yn gweithio'n galed i leihau effaith ein digwyddiad ar yr amgylchedd. Dewch â photel i'w hail-lenwi os gallwch chi, bydd dŵr tap ar gael.
NODER: Dim ond dau docyn a ganiateir i bob person sy'n archebu, er mwyn ceisio sicrhau cyfle teg i lawer o bobl gael prynu tocynnau.
You can find the venue with the following details / Gallwch ddod o hyd i'r lleoliad gyda'r manylion canlynol:
School of Journalism, Media and Culture
Cardiff University
Two Central Square
Central Square
Cardiff CF10 1FS
TEDxCardiff is a not-for-profit event, organised and run entirely by volunteers. Neil Monteiro and Richard Strudwick co-organise TEDxCardiff.
What is TEDx?
https://www.ted.com/about/programs-initiatives/tedx-program
In the spirit of ideas worth spreading, TED has created a program called TEDx. TEDx is a program of local, self-organized events that bring people together to share a TED-like experience. Our event is called TEDxCardiff, where x = independently organized TED event. At our TEDxCardiff event, TEDTalks video and live speakers will combine to spark deep discussion and connection in a small group. The TED Conference provides general guidance for the TEDx program, but individual TEDx events, including ours, are self-organized.
This independent TEDx event is operated under license from TED.
______________________________________________________________________________
Digwyddiad nid er elw yw TEDxCaerdydd, a gaiff ei drefnu a'i gynnal gan wirfoddolwyr. Neil Monteiro a Richard Strudwick sy'n cyd-drefnu TEDxCaerdydd
Beth yw TEDx?
https://www.ted.com/about/programs-initiatives/tedx-program
Yn ysbryd 'syniadau sy'n werth eu rhannu', mae TED wedi creu rhaglen o'r enw TEDx. Rhaglen o ddigwyddiadau a gaiff eu trefnu'n lleol yw TEDx, sy'n dod â phobl ynghyd i rannu profiadau, yn debyg i TED. Enw ein digwyddiad yw TEDxCaerdydd, ac ystyr yr 'x' yw digwyddiad TED a drefnwyd yn annibynnol. Yn nigwyddiad TEDxCaerdydd, bydd fideos TEDTalks a siaradwyr byw yn cyfuno i ysgogi cysylltiad a thrafodaeth ddwfn mewn grŵp bach. Mae Cynhadledd TED yn darparu arweiniad cyffredinol ar gyfer rhaglen TEDx, ond caiff digwyddiadau unigol TEDx, gan gynnwys ein un ni, eu trefnu yn annibynnol.
Gweithredir y digwyddiad TEDx annibynnol yma o dan drwydded gan TED.