Virtual Event! What can citizens do to combat climate change and climate justice, or should we even act at all?
About this event
Join us online for a live debate with our expert panel members as we explore what role society can play, and why it matters. We welcome your curiosity, scepticism, and ideas to be part of the conversation.
You'll have your chance to put your questions to our panel members, and can expect some surprises as part of the debate!
We look forward to joining you live on 27th January, from 6pm for our first virtual gathering of the year. Enjoy the debate as you're cooking, dining, or hanging out with friends. If you haven't figured out your new years resolution yet, after this debate you might just have too many to choose from!
At TEDxGlasgow we'll continue to build our community and actions on ideas worth doing as part of our online events series - Conversations Worth Having, where you can learn directly from our experts. Sign up to our newsletter and follow our social media so you don't miss out.
Confirmed to be joining us on the 27th are...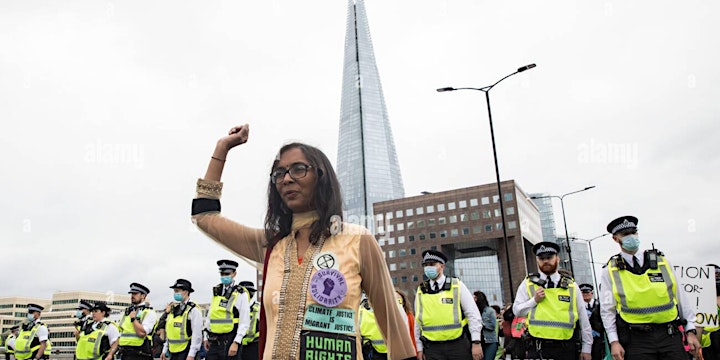 Bhavini Patel
Since realising her family history was a history of climate dislocation, Bhavini has become a dedicated activist strongly aware of the interconnectedness of social and environmental issues.
She advocates for racial, social and climate justice through her support for Extinction Rebellion, BLM community circles and Kill The Bill's campaign against the Police, Crime, Sentencing and Courts Bill.
Her achievements include co-creating an affinity group in Extinction Rebellion, XR Unify, to build diversity in the movement. Off the back of this, the group launched an inclusive protest against climate inaction, the Carnival For Climate Justice, to engage North East London's multicultural community in the climate crisis.
Through media interviews with outlets such as BBC Asian Network, Bhavini makes a concerted effort to ensure climate activism offers a welcoming space for people, no matter their background, ethnicity or faith.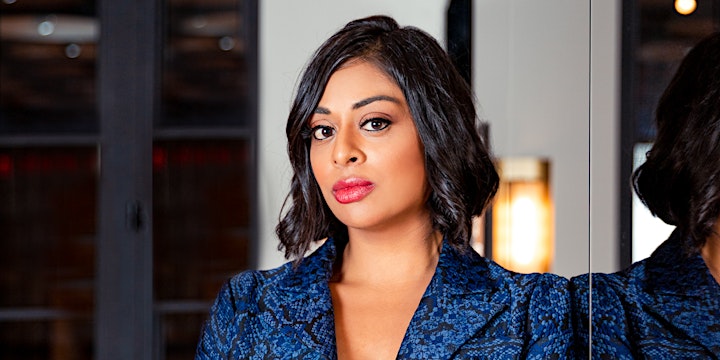 Dr. Sweta Chakraborty
A risk and behavioral scientist whose work is motivated by the need for clear, credible, evidence-based communication to urgently and proactively manage the risks that threaten human security and well-being from climate change to COVID-19. She is regularly interviewed on major, international news media outlets including CNN, the NYT, the BBC, Forbes, Fox News Channel, Sky News, CBS, and MSNBC to name a few. She has appeared on networks like Nickelodeon and Discovery+, where she was featured alongside Kamala Harris for an Earth Day 2021 special.
Sweta has written extensively in peer-reviewed journals, is a book author from her time as a postdoc at Oxford University, and is currently working on her second book on adaptation to global risks. She is a TEDx, SXSW, and globally recognized keynote speaker for companies like Goldman Sachs and Mercer.
Sweta is the US President for We Don't Have Time, the world's largest social network and review platform on the climate. She is a partner at Pioneer Public Affairs. She is also the founder and principle of Adapt to Thrive, a venture that seeks to better inform individuals, businesses, and government entities on the complex, interconnected challenges, such as food security and disease, already existing and emerging from a warming planet. She is an Independent Director at Lightbridge Corp. where she chairs the ESG committee, and is on advisory boards for Climate Power and EarthHQ--the media arm of Global Commons Alliance. She is a 2019 Millennium Fellow at the Atlantic Council.
Sweta has built her career around how to connect science, policy, and communication to change attitudes, empower audiences, and inspire action.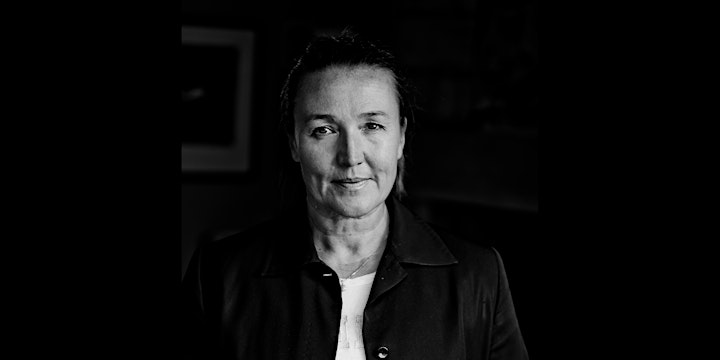 Gail Gallie
Gail started her career working for advertising agencies, before taking a role in marketing at the BBC where, over an 8 year period, she led the marketing of Radio 1, BBC News, Sport, CBeebies and BBC Three. As a consultant Gail worked to relaunch non-profit brands such as Children in Need, The Camden Roundhouse and Sports Relief. In 2010 Gail was appointed CEO of the ad agency Fallon, part of the Publicis Group.
After Co-Founding Project Everyone, Gail had a spell as CEO of the Jamie Oliver Food Foundation. In 2019 she launched Project 17, a consultancy alongside her non-profit work helping the private sector orient their purpose around the Global Goals.
Susie Cormack Bruce
Lastly to announce our host, we are delighted to be welcoming back our brilliant Make or Break conference host Susie.
With over 25 years media experience as a television producer, presenter, newspaper executive and magazine editor (Live at 5, GMTV, The BIG Breakfast, Sky News, CBS, Al Jazeera, Sunday Mail, i-on Magazine), Susie Cormack Bruce is one of Scotland's most trusted commentators.
Over her career she has interviewed everyone from Elizabeth Taylor and Richard Branson to the legends that are Sooty & Sweep. A busy event and awards host and presenter, clients include Royal Bank of Scotland, Action for Children, John Lewis, The Princes' Trust, Dakota Hotels and Space NK.
Having developed a crush on Instagram, a flirtation with blogging quickly followed with her Sincerely Yours, Susie website the resultant love child. The blog is aimed at, but not exclusively for, women 40+ who know chic happens at any age.
She lives just outside Glasgow with her husband, step-daughter and Cocker Spaniel, Ted.