Description
We're excited to announce our next event on Saturday 18th May 2019 at the Royal Festival Hall. Join us as we explore the next chapter of our theme #BeyondBorders.
Our mission is to uncover, support and promote ideas worth spreading. TEDxLondon 2019 will continue to seek out the most inspiring and innovative solutions that go beyond limitations, beyond labels, beyond boundaries to create the kind of world we all want to live in.
We are Beyond Borders. We are TEDxLondon.
View the full speaker lineup here.
---

Please familiarise yourself with our Terms & Conditions. TEDxLondon will be photographed, filmed and livestreamed. By buying a ticket, you consent to potentially be on camera as part of the audience.
Unfortunately, we do not offer refunds unless we are sold out and have a waiting list for tickets in which case we can offer refunds up to 7 days prior to the event.
Should you require information about accessibility, ticketing or have general questions about the event, please contact Rebecca at info@tedxlondon.com.
---

Seating
We operate unreserved seating at the Royal Festival Hall depending on your area selection (front stalls, rear stalls or balcony). Seats will be filled from the front to back on a first come basis on the day.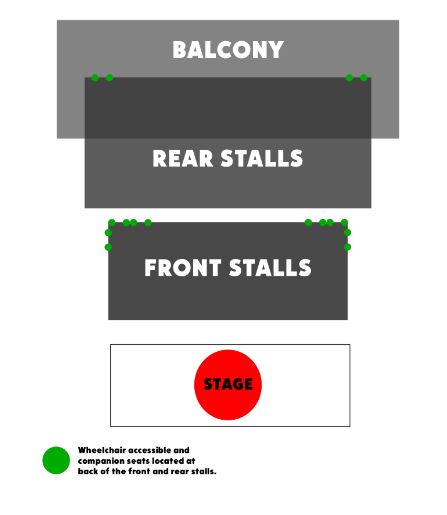 Organiser of TEDxLondon 2019: #BeyondBorders
In the spirit of ideas worth spreading, TEDx is a program of local, self-organized events that bring people together to share a TED-like experience. At a TEDx event, TED Talks video and live speakers combine to spark deep discussion and connection. These local, self-organized events are branded TEDx, where x = independently organized TED event. The TED Conference provides general guidance for the TEDx program, but individual TEDx events are self-organized. (Subject to certain rules and regulations.)