Description
What do we need to understand about young people's online lives in a digital age?
Social media, digital technologies and the internet are variously billed as the root of all societal ills and the silver bullet that will save the NHS. But what is the actual truth of the matter and what does this mean for vulnerable teens who have grown up with the internet?
This event brings together international experts in the field alongside the local voices of young people to explore this highly contentious and often misunderstood topic. Aimed at practitioners supporting vulnerable teens, innovators developing digital services for young people, policy makers and academics, this event will dispel common myths and engage with the nuance and complexity of young people's online lives.
Participants will have the opportunity to hear from world leading academics and practitioners in the field, as well as find out about how mental health services in Leeds have co-created digital services for young people in the city. Insights into young people's experiences will be explored through performances from the Leeds Playhouse Youth Theatre group.
Our speakers:
​Victoria Betton - Managing Director and Founder of mHabitat and Co>Space North - a qualified social worker with a background in the NHS, third and public sector, Victoria is co-author of Teen Mental Health in an Online World. She will take the role of chairperson for the event.
​Tom Riordan - CEO of Leeds City Council will give opening remarks and sum up at the end of the event.
Sonia Livingstone DPhil (Oxon), FBA, FBPS, FAcSS, FRSA, OBE is a professor in the Department of Media and Communications at the London School of Economics and Political Science. She has published 20 books including "The Class: Living and Learning in the Digital Age." She directs the projects "Children's Data and Privacy Online," "Global Kids Online" (with UNICEF) and "Parenting for a Digital Future", and she is Deputy Director of the UKRI-funded "Nurture Network." Since founding the 33 country EU Kids Online network, Sonia has advised the UK government, European Commission, European Parliament, Council of Europe, OECD and UNICEF. See www.sonialivingstone.net​
Dr Richard Graham is a Consultant Child & Adolescent Psychiatrist, and former Clinical Director of the Adolescent Directorate at the Tavistock Clinic. He is currently Clinical Lead for Good Thinking: London's Digital Mental Well-being Service (https://www.good-thinking.uk), and Director of Trust and Well-being at TalkLife (https://talklife.co). Over the last decade, his work has centred on the impact of technology on development and health. In 2010 he launched the UK's first Technology Addiction Service for young people at Nightingale Hospital in London. In June 2016, he was appointed the Executive Board of the UK Council for Child Internet Safety (UKCCIS is the British Government's principal advisory body for online safety and security for children and young people) and Co-Chairs the Digital Resilience Working Group. He also works with the BBC, as Digital Well-being Consultant to the Own It App Project (https://www.bbc.co.uk/programmes/p074q3jc)
Dr Jane Mischenko - lead commissioner for children's services in Leeds
MindMate Ambassadors - we will hear from young people about what they have learnt through their involvement with MindMate web services.​​​​
Dr. Simon D'Alfonso is a research fellow in the School of Computing and Information Systems at the University of Melbourne (CIS), with areas of interest including e-mental health, cyberpsychology and digital wellbeing. He also serves as tech lead and computing researcher of eOrygen, the digital mental health division of Orygen, the National Centre of Excellence in Youth Mental Health. Via this affiliation, he leads the Digital Technology and Artificial Intelligence for Mental Health research project in CIS.
---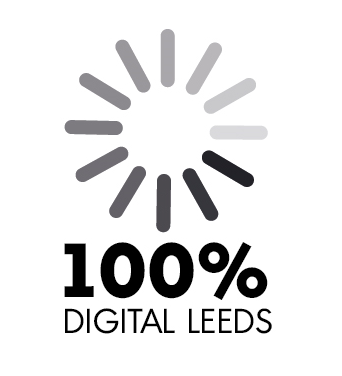 100% Digital Leeds is the health and care theme of the Leeds Digital Festival #LDF19.
Curated by mHabitat on behalf of the city, 100% Digital Leeds bring together international, national and local perspectives on current digital themes in health and care. From the ethics of AI, through to how we use personal data and the impact of social media on vulnerable teens, our events aim to stimulate debate and shine a light on the great stuff happening in our city. We are delighted to have BJSS as our headline sponsor at #LDF19 and we are also grateful to our individual event sponsors in helping make #100DigitalLeeds #LDF19 happen.
Most of our #100DigitalLeeds events will be run from the recently launched Co>Space North – a collaboration and co-working space on the fifth floor of Platform in the heart of the city. At Co>Space North we are creating a community of makers and doers passionate about digital health and tech for good. Anyone signing up to be a member of Co>Space North during the two week festival period gets their first month membership for free! Email us at cospacenorth@wearemhabitat.com to find out more and get involved.
Our city's Health and Wellbeing Strategy 2016-2021 sets out a clear vision that 'Leeds will be a healthy and caring city for all ages, where people who are the poorest improve their health the fastest'. This includes maximising the benefits from information and technology as a key priority. The health and wellbeing strand of the Digital Festival is a celebration of the diverse and innovative work taking place to help us achieve our shared, bold ambition for Leeds to be the best city for health and wellbeing.