Event Information
Refund policy
Contact the organiser to request a refund.
Eventbrite's fee is nonrefundable.
'Education as a Pedagogy of Hope and Possibility: The Role of Teacher Education in Leading Narratives of Change'
About this event
This year's TEESNet will take place online on Thursday 17th September 2020.
'Education as a Pedagogy of Hope and Possibility: The Role of Teacher Education in Leading Narratives of Change' will provoke exploration of, and address responses to, global challenges and the ways in which these challenges suggest different approaches or narratives.
For some, there is an urgent need to recognise these challenges in terms of crisis and catastrophe, and to prepare for significant uncertainty, change and 'deep adaptation'. For others, the emphasis is on cultivating a sense of hope and empowerment, especially amongst young people. Between these two is growing recognition of the need to shift from individual to collective responses, engage critically with our responsibilities towards each other and the planet, and foster creativity in imagining and adapting to new possibilities for human existence.
TEESNet 2020 seeks to address the pivotal role of teacher education in promoting collective, critical and creative responses.
TEESNet brings together national and international academics, researchers, educators and NGOs to discuss, explore, debate and collaborate.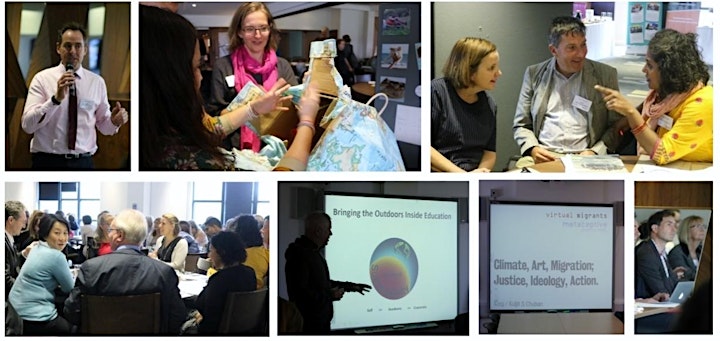 We are delighted to be welcoming contributions from:
Charles Hopkins is Chairholder of the UNESCO Chair in Reorienting Education towards Sustainability, York University, Toronto and has been an advisor to several ministries of education in Asia and Europe as well as universities and colleges in the Americas. He has numerous publications and has lectured worldwide on a range of topics from quality education to educating for global citizenship and educating for a sustainable future. Today, Hopkins is advisor to the United Nations University´s Global Network of Regional Centres of Expertise on ESD and Co-Director of the Asia-Pacific Institute on Education for Sustainable Development in Beijing, China.
Arjen Wals is a Professor of Transformative Learning for Socio-Ecological Sustainability at Wageningen University in The Netherlands. He also holds the UNESCO Chair of Social Learning and Sustainable Development. His teaching and research focus on designing learning processes and learning spaces that enable people to contribute meaningfully sustainability. A central question in his work is: how to create conditions that support (new) forms of learning which take full advantage of the diversity, creativity and resourcefulness that is all around us, but so far remain largely untapped in our search for a world that is more sustainable than the one currently in prospect?
Clover Hogan is a 20-year-old climate activist, researcher on eco-anxiety, and the founder of Force of Nature.
After graduating from the Green School in Indonesia, Clover worked with Impossible Foods founder Pat O'Brown to develop national youth strategy, led marketing campaigns for Leaders' Quest in London, and consulted companies at Volans alongside John Elkington, global authority on business as a force for good. In 2019, she launched Force of Nature to mobilise the emerging generation of leaders. Through thought leadership, in-school programmes, and targeted campaigns, they're helping young people overcome feelings of powerlessness and realise their potential to inspire change.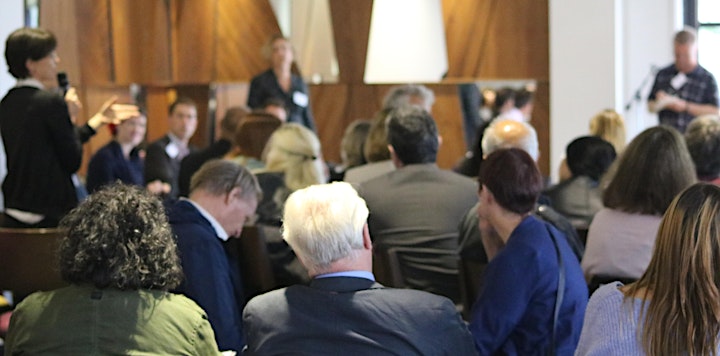 In addition to the above speakers, we will be offering a range of workshops, papers and creative & participatory interventions. The following list gives a flavour of just a few of the topics that our wider contributors will be exploring:
Inspiring Hope, Igniting Resilience: Using immersive pedagogies to build multiple literacies and encourage transformative learning
Artistic reconnections with land
Teacher Education's Role in the Displacement of Rote Learning
Developing a conversation culture to engage student teachers in critical thinking around global justice
Idealistic Discourses of Global Citizenship Education in Teacher Education Literature
Ethical global issues pedagogy: Research and Practice with secondary teachers in northern Europe
Navigating transformation of fashion education through pedagogies of human and planetary health
Watch this space for updates on what will be happening on the day...
Date and time
Location
Refund policy
Contact the organiser to request a refund.
Eventbrite's fee is nonrefundable.
Organiser of TEESNet 2020: Education as a Pedagogy of Hope and Possibility