Teithiau Ysbryd AR-LEIN Sain Ffagan | St Fagans ONLINE Ghost Tours
DIGWYDDIAD AR-LEIN | ONLINE EVENT
About this event
Ymunwch â Dark Wales Tours am Daith Ysbryd ar-lein fydd yn codi'r llen ar ddirgelion Sain Ffagan Amgueddfa Werin Cymru...
Join Dark Wales Tours for an online Ghost Tour that explores St Fagans National Museum of History from a completely different angle...
----------------------------------------------------
[Scroll for English information]
• Mwynhewch o gysur eich cartref wrth i ni gael mynediad arbennig i rai adeiladau hanesyddol liw nos am y tro cyntaf.
• Ymgollwch yn hanes pob adeilad wrth i ni adrodd y straeon iasol sydd wedi eu casglu dros y blynyddoedd.
• Ar ôl y daith, ymunwch â sgwrs holi ac ateb fyw dros Zoom gyda thîm Dark Wales Tours, i glywed mwy o straeon arallfydol.
Does dim gemau na thriciau ar y daith hon – mae'n daith rithiol wedi'i hymchwilio'n drylwyr ac yn driw drwy erddi ac adeiladu'r Amgueddfa. Bydd yn ymweld â'r union lefydd lle mae staff ac ymwelwyr yr Amgueddfa wedi gweld, clywed a theimlo pethau anesboniadwy dros y blynyddoedd.
Gwybodaeth Bwysig:
- Llwyfannir y daith hon drwy borth ar-lein Eventbrite a bydd manylion ymuno yn cael eu rhannu gyda chi mewn da bryd.
- Mae'r cynnwys wedi'i recordio a'i olygu ymlaen llaw i gynnig y profiad gorau i'r gwyliwr. Cynhelir y sesiwn holi ac ateb fyw dros Zoom, a bydd ar gael drwy borth y digwyddiad.
- Cynhelir y sesiwn holi ac ateb ym mamiaith aelodau Dark Wales Tours, sef Saesneg.
- Addas i: 12+
Darperir y daith rithiol hon drwy bartneriaeth rhwng Amgueddfa Cymru a Dark Wales Tours.
____________________________________________
• Take a virtual tour with exclusive access to some historic buildings that we haven't explored after dark before.
• Immerse yourself in the history of each building as we recount the ghostly tales that have been gathered over the years.
• After the tour, join a live Q&A session (via Zoom) with the Dark Wales Tours team, to hear more about the other-worldly stories
This is a "no-nonsense, no gimmicks" faithfully researched and delivered virtual tour of the Museum grounds and buildings. It will take you to the very spots where inexplicable things have been repeatedly seen, heard, and felt by generations of Museum staff and visitors.
Important Information:
- This event will be host via an Eventbrite portal and joining instructions will be shared with you shortly before the event.
- This tour has been pre-recorded and edited to give the best viewing experience. The live Q&A will be hosted via zoom and will be available via the event portal.
- The live Q&A will be delivered in Dark Wales Tour's first language: English.
- Suitability: 12+
This virtual tour is delivered through a partnership between Amgueddfa Cymru – National Museum Wales and Dark Wales Tours.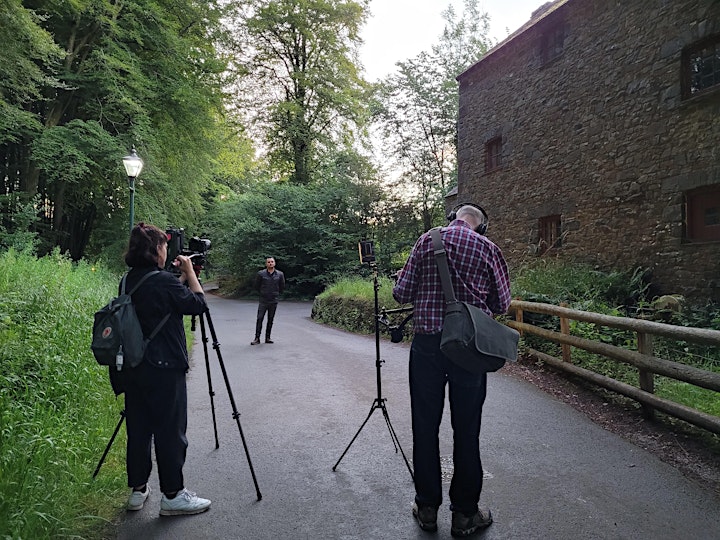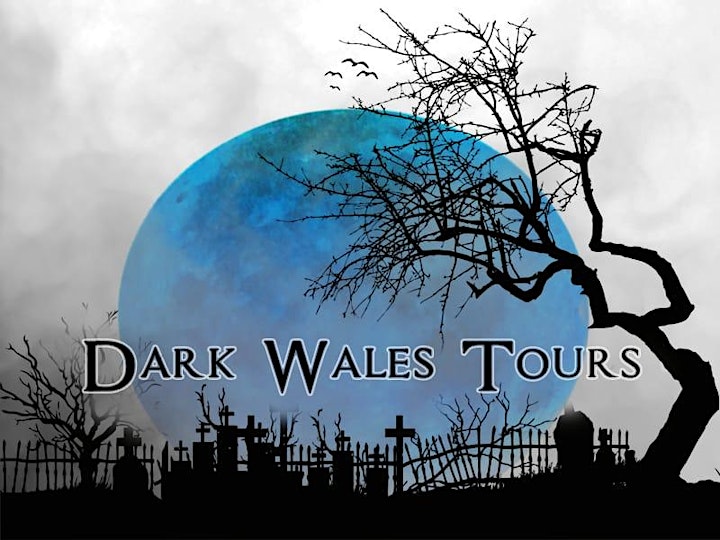 Organiser of Teithiau Ysbryd AR-LEIN Sain Ffagan | St Fagans ONLINE Ghost Tours