Get ready to explore the future of smart mobility and logistics with TekDelta!
About this event
Join TekDelta on June 22nd to explore the future of mobility and logistics and the challenges that lie ahead.
What's it all about
Ten years from now, the world of mobility and logistics will look radically different. Global trends and societal challenges are driving this change, such as digitization, sustainability, automatization, and the impact of the corona crisis. Moving people and goods will have to become more sustainable, safe, efficient, comfortable and reliable. Collaborations between different industries, governments, large and small enterprises are crucial to exploit the full potential of future innovations. TekDelta is happy to catalyze such collaborations through its events, so be part of the action and join us on the 22nd of June!
Besides pitches of innovative scale-ups that are changing the mobility & logistics sector, we also have inspirational talks planned for you. On stage we'll have Tom Selten from Lightyear present the companies scaling journey and how they are driving the development of clean mobility in the automotive industry. In addition, TNO Smart/Safe Mobility consultant Joelle van den Broek will share insights into what the world of mobility and logistics will look like in the next 10 years. Lastly, TekDelta director Anita and Innovation Manager at ANWB René Herrewijnen will explore how the ANWB deals with the changing world of mobility.
Please note that this event will be in Dutch.
Event info
Date: June 22nd
Time: 10:00-11:30
Language: Dutch
Free of charge
Contact: getconnected@tekdelta.nl
Program
Welcome: Anita Lieverdink, Director TekDelta
Keynote: Tom Selten, Business Development, Lightyear
Keynote: Joëlle van den Broek, Consultant Smart and Safe Mobility, TNO
Startup Pitch: Guido Sluijsmans, NEXTDriver
Startup Pitch: René Bruijne, Simacan
Startup Pitch: Alex Pap, XYZ Dynamics
Interview: René Herrewijnen, Innovation manager, ANWB
Startup Pitch: Christian Rood, Leyden-Jar – Technologies
END
For more information on the program and speakers check our website or follow us on LinkedIn for the latest updates.
* This plenary event is the prelude to our TekDelta Connects event on July 8, where we will set up 1-on-1 matchmaking meetups between TekDelta partners and our start/scale-ups.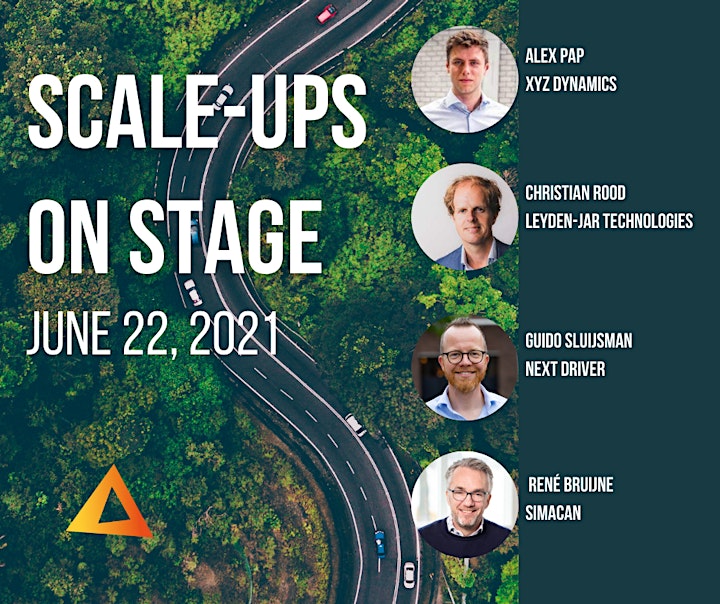 Organiser of TekDelta Warming Up: Towards the Future of Smart Mobility & Logistics