Description
This Breakfast Morning Networking event is located in Telford, Shropshire. The event is kindly hosted by gold Made in the Midlands member - Hexagon Manufacturing Intelligence.
Come along and see how Quality Drives Productivity.
Hexagon Manufacturing Intelligence helps industrial manufacturers develop the disruptive technologies of today and the life-changing products of tomorrow. As a leading metrology and manufacturing solution specialist, Hexagon metrology expertise in sensing, thinking and acting – the collection, analysis and active use of measurement data – gives their customers the confidence to increase production speed and accelerate productivity while enhancing product quality. To learn more about the company visit website.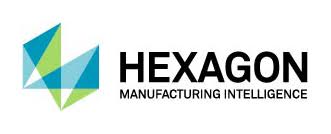 The event will be a morning networking session for Made in the Midlands members and a host of local manufacturing and engineering companies.
The event schedule is as following:
Arrive from 8.30 for 9:30 am start, networking, tea, coffee and breakfast

9.30 - Welcome from Made in the Midlands

Short presentation from the host Brett Green of Hexagon

Sixty second pitch from all attendees to showcase your company, highlighting areas for collaboration within the group.

Technology and Solutions Group tour

Further networking.
Our Breakfast morning networking events have become very popular. Please make sure you have booked your tickets early. These events are a great chance to meet Made in the Midlands members, MD's and CEO's of the manufacturing businesses in the Midlands area.