Event Information
Refund policy
Contact the organiser to request a refund.
Eventbrite's fee is nonrefundable.
Journey into the Dark Goddess...Your sacred space to dance as the Goddess you are!
About this event
Welcome to your monthly Goddess Embodiment Class, remembering the divinity and healing waiting for you in your body.
This workshop is beginner-friendly and guided throughout, as well as being open to those who have a regular sensual dance practice and will provide you with tools and guidance to start or deepen a healing home practice.
What is Sacred Sensual Dance?
Sacred Sensual Dance is a spiritual wild feminine practice where we allow our bodies to re-member and reclaim our divine feminine waves and emotions through sensuality as truly sacred and allow this energy to move and heal our bodies. The practice focuses on the FEELING of the dance instead of the external LOOK of the dance. It is a dance of self-worship, where we bow to our own divine feminine light as well as our sisters rising, throughout the dance.
In this process, we meet what arises in the body, and lovingly choose to dance with it – understanding that it is here for our highest expansion and healing. Every dance will hold different gifts for you, in this workshop you will be supported and guided on how to work with what's coming up for you and how to drop deeper into the dance. If any anxiety or worries come up during the event, you will be guided on how to work with this too - so don't worry! It's all part of the process!
What are the benefits?
- Meet the Powerful Wild Feminine Goddess Within + embody how to live from this space
- Uncover and meet your most sensual confident self
- Release shame towards your feminine body, emotions and sensuality
- Dance like you *dream* of being able to
- Reframe your s*$ual power as a form of healing and transformation
- Access deep body confidence from the inside out
- Access safe and powerful pleasure within your body, just as it is
- Step out of seriousness and survival state and access ease and play
- Understand your sacred body and you are on the same team
- Access your divine feminine energy and counteract being in busy/workaholic/more unbalanced masculine energy
- Connect to the feminine gift of slowing down
- Create a deeper connection to source/universe/your essence by finding the divine within your own body through dance
- Experience sacred dance as a powerful processing tool that makes life more sensual and easeful
NOTE: Cameras are OPTIONAL. This event is about YOU feeling comfortable! You are welcome to turn your camera off at any point during the event or for the practice, this is also encouraged to really understand the importance of feeling the dance instead of worrying about what it looks like.
Who is the Facilitator?
Farah Rising has guided hundreds of women on sensual dance journeys for many years after sensual dance profoundly transformed her relationship to her body, s*xuality and her emotional alchemy. Her journey was one of rising through many layers of ancestral and religious shame towards her own body and sensuality. It is her greatest passion to help women experience the liberation waiting within sensual dance. Her intention is to create nourishing slow and gentle containers for women to unravel, unrushed, going at the pace of their individual intelligent bodies – as she trusts every bodies' intelligence above all and is devoted to honouring that.
Tech Details: This even is online and will be held via Zoom, you will be sent the details. If you can't make the live, you will get a recording sent out to you.
We rise together, hand in hand, dance by dance.
____________________________________________________
BUY ONE GET ONE FREE! Here at The Temple of Dance, we are deeply committed to spreading healing through sisterhood. That's why you get one ticket free when you buy a ticket for yourself, to gift to a sister and tap you into the frequency of more abundance!
HOW TO GET YOUR FREE TICKET: Simply email the name and email address of the sister you want to invite to: farah@Farahrising.com and she will receive a link to the event 24 hours before the Temple of Dance.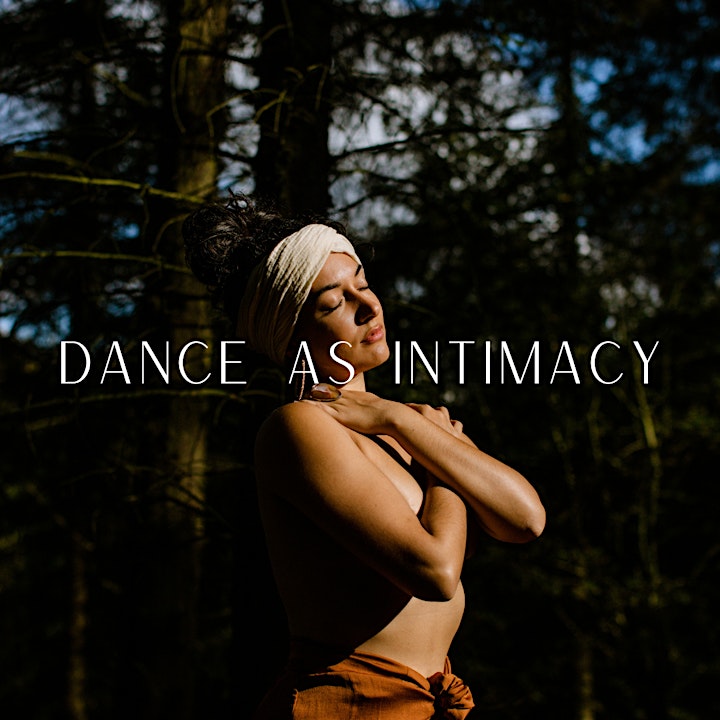 Date and time
Location
Refund policy
Contact the organiser to request a refund.
Eventbrite's fee is nonrefundable.