A social group ride along the Thames to Battersea Park
About this event
RIDE DETAILS
London's friendliest group of riders will be back on two wheels next Saturday with a simple yet stunning 20km route to Battersea Park, starting and finishing at the Temple Cycles London Brick Lane Store.
The talented team at Holy Ghost Bagels will once again provide some freshly baked goods, ready for us at the shop when we finish our ride.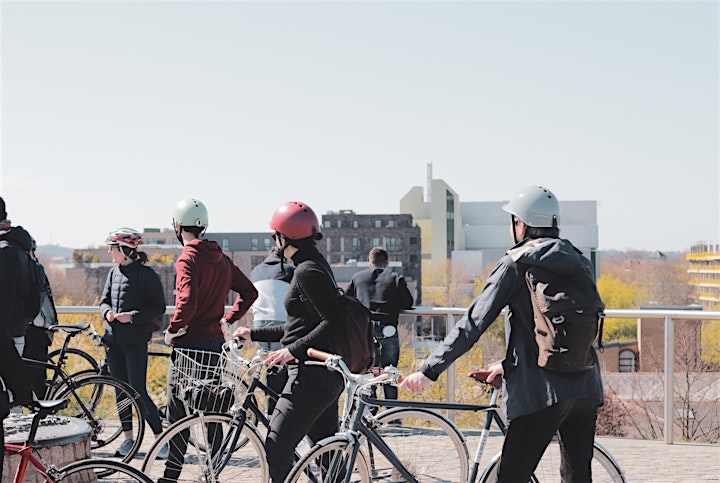 ROUTE INFORMATION
This ride to Battersea Park will transport us from the busy streets of Shoreditch, over to South-West London with ease. We will bypass the hustle of the city as we scoot along the excellent cycleway on the Thames' northern banks.
Once we cross beautiful Battersea Bridge, this loop will have us exploring the perimeter of the 200-acre greenspace, and perhaps some of the inner trails accessible to bikes.
You can preview the route on Komoot, and download the full route description from the Temple Rideouts webpage.
If you have any questions about the route do get in touch with the Rideouts team at rideouts@templecycles.com .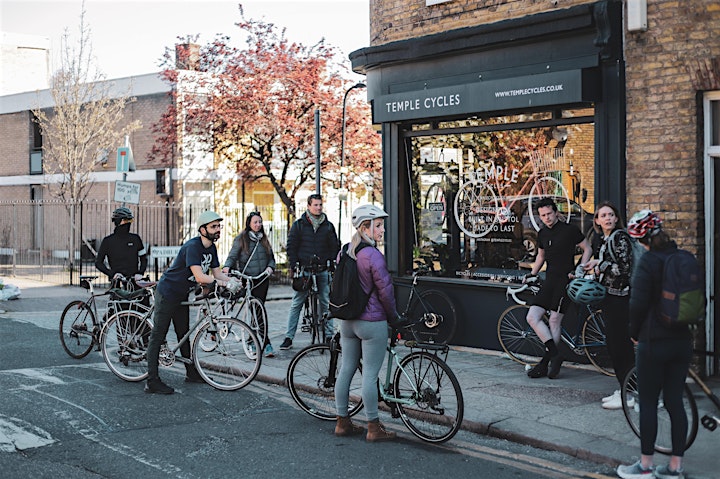 HOW IT WORKS
1. Become a Member
Before coming along to your first Rideout, you'll need to share some important information with us. Please fill out this form to become a Temple Rideouts member.
2. Book your place
Continue on to book a spot here on Eventbrite to reserve your space. Places on the Rideouts are reserved on a first-come-first-served basis.
3. Come along
We welcome cyclists of all abilities, and each of our rides are free. You just need a bike that is in good working order that you feel comfortable riding (it doesn't have to be a Temple bike!). Check out the FAQ's below for more information.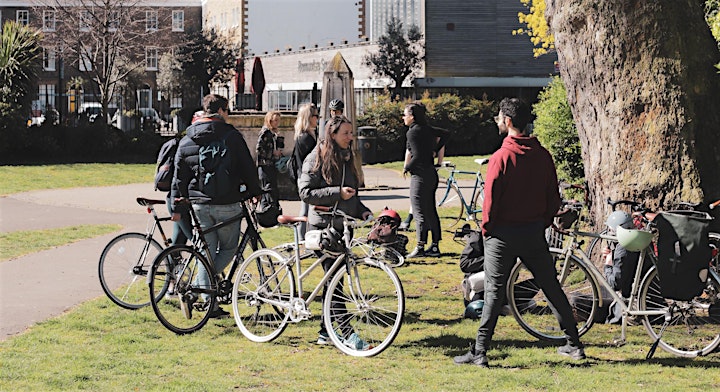 ABOUT TEMPLE RIDEOUTS
Temple Rideouts is a group of riders offering free and friendly regular group rides for all abilities, with an emphasis on having fun, exploring interesting places and meeting new people. Setting off every fortnight from Bristol and London.
To be the first to know about any upcoming events you can sign up to our newsletter here.
FAQ's
What are the rides like?
Our regular Rideouts leave from either our London Shop or Bristol Workshop every 2 weeks. They are designed to take around 2-3 hours and usually cover a distance between 20-30km with plenty of stop-offs along the way for food and drinks.
We aim to make each Rideout fun and safe, using quiet routes, bike lanes and car-free areas where possible. Each ride will be well described and communicated through email, so you can decide if you fancy it before turning up. Please register in the form above.
Each Rideout will have a set route which you can download the GPX file for.
We also have more specialist / longer / more advanced Rideouts which will be less regular and announced separately. These will be things such as gravel rides, epic day rides and even multi-day tours.
What bike/kit do I need?
Bike: You need to have a bike that's working well and you feel comfortable riding. It doesn't have to be a Temple, anyone can join! Ideally a road / hybrid / town bike.
Inner tube: We suggest you bring a spare tube in case of a puncture. Our ride leaders will have tools to fix any issues which may arise.
Kit: A helmet is recommended for city rides. We also recommend weather suitable clothing.
Where and when are Temple Rideouts?
Temple Rideouts will happen between March and September. Our regular rides start every other Saturday in London, and monthly in Bristol. Special rides will be announced separately.
Each Rideout will start and end at either our London Store or Bristol workshop.
You can view all upcoming rides on the Temple Rideouts webpage.