Ten Buildings that changed Post-War Britain - A talk by John Grindrod

Thursday, 15 October 2015 from 19:30 to 21:30 (BST)
Event Details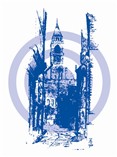 Wakefield Civic Society presens a talk by John Grindrod
For the second talk of our 2015 autumn season, we have invited John Grindrod, author of Concretopia: A Journey around the Rebuilding of Post-War Britain to give a talk. 
Ten Building that Changed Post-War Britain 
How did blitzed, slum-ridden and crumbling 'austerity Britain' become, in a few short years, a space-age world of concrete, steel and glass? Discover the story of Britan's post-war rebuilding in this whistle-stop tour of ten brilliant, curious or downright bizarre buildings that represent the story of this turbulent period of our history, from 1945 to 1979. Travel from the days of prefabs and the birth of the Welfare State through to the concrete brutalism and ambitious plans that changed towns and cities up and down the country. John Grindrod is the author of Concretopia, a witty and revealing history of our post-war rebuilding, described by the Independent on Sunday as 'a new way of looking at modern Britain.'
John Grindrod has written for the Guardian, the Financial Times, the Twentieth Century Society Magazine and The Modernist. He has also co-written and edited a book about TV, Shouting at the Telly, and contributed to a book on music, Hang the DJ. He grew up in Croydon in the 1970s and has worked as a bookseller and publisher for twenty-five years. He runs the website www.dirtymodernscoundrel.com and can be contacted on Twitter @Grindrod.
Tickets cost £6 each (£5 Concessions for unwaged/retired/students)
This is the Society's first event in Wakefield Town Hall since the building underwent an extensive refurbishment. There will also be an opportunity to visit the Society's new office at the Town Hall into which the Society will be moving during September 2015.
When & Where

The Kingswood Suite, Wakefield Town Hall
Wood Street,
WF1 2HQ Wakefield
United Kingdom


Thursday, 15 October 2015 from 19:30 to 21:30 (BST)
Add to my calendar
Organiser
Wakefield Civic Society is a regsitered charity (reg no. 236034), established in 1964. Run by volunteers who receive no payment for their work, the Society is dedicated to helping to make Wakefield a better place in which to live, work or relax. We do this through a focus on the architecure and built heritage of the city and we aim to encourage high standards of architecture and planning while also stimulating interest in, and appreciation of, the beauty and character of the Wakefield area and its amenities. 
Membership of the Society is open to anyone sharing our ideals and details of how to join can be found on the membership pages of our website http://www.wakefieldcivicsociety.org.uk/