TEN Chelmsford - 26th June 2019 with Roger Cheetham & James Bargeron

Wednesday, 26 June 2019 from 18:30 to 21:30 (BST)
Event Details
What is The Evolve Network? 

The Evolve Network is an expanding community of personal development networking events for those who wish to develop a growth mindset and become the very best they can be. The events provide you with the perfect balance between education, positivity, inspiration and motivation therefore enabling you to live a happier, more positive and fulfilling life.
The Evolve Network events help you get the most out of personal development, with two guest speakers at every event you will be learning about the best and latest ways of developing yourself, meeting local likeminded people all in a live, local enjoyable environment.
June's Guest Speakers...
Roger Cheetham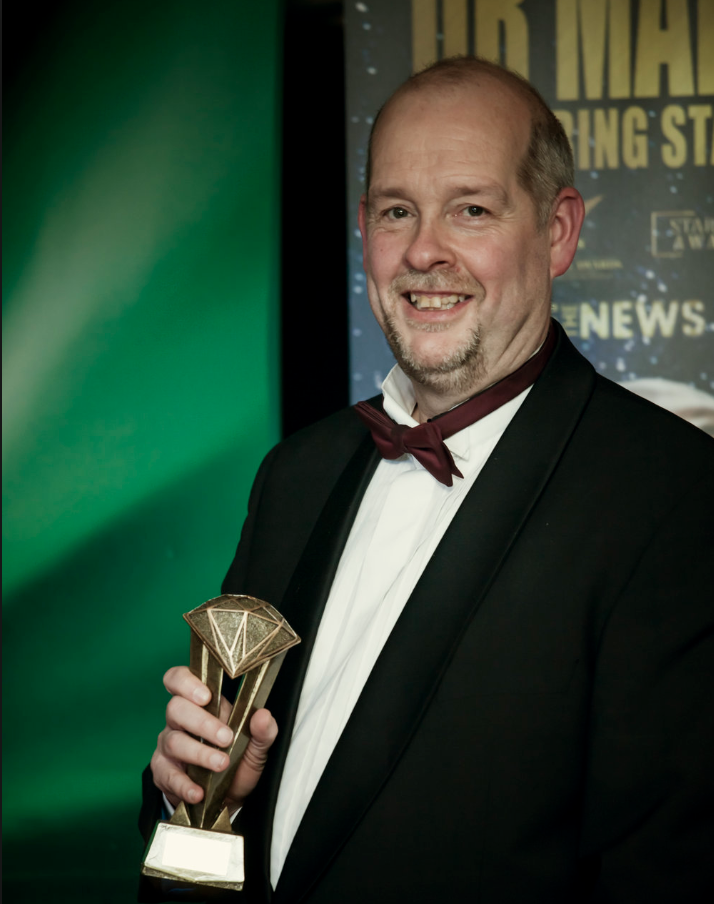 Since a life-changing event in June 2013 brought Roger's career as a pub landlord to an end, Roger has gone on to use his story of adversity to help so many others. Roger has created, "The Life You Deserve" programme to help other trauma survivors. He has written his first book, "The Life You Deserve: Surviving Trauma Through Empathy & Inner Peace" and hosts interview shows where his guests share their stories of surviving trauma, addiction or affliction, to help inspire others going through similar situations.
Whilst Roger finds that his book is the vehicle is for getting in front of the largest audiences, he believes there is nothing like sharing his story in front of a live audience, to make the connection with those he may be able to help, or those working with others, who may be helped, as a result of his talk. 
Roger also believes that we all have a book inside us and that we're doing the world a disservice by not getting our message out of our heads and hearts and out in front of others. To this end, Roger will be launching "The Author Club, Sheffield" in the Autumn of this year. 
Roger will be presenting his incredible talk 'The Empathic Life You Deserve' 
Roger shares his story of adversity with a focus on empathy running through it, like a river. Roger gives us an insight into how life was before, compared to how it is now, and the journey between the two. The underlying message of Roger's talk is that choose how dark things become, not only can you come out the other side, you can emerge a stronger, more positive and improved version of yourself. 
As a result of hearing Roger's talk "The Empathic Life You Deserve" you will:
Understand what empathy is. 

Find out how empathy can make a positive difference in your life. 

Receive Roger's 4 Step Process to living your life with more empathy. 

Be inspired by such a powerful story.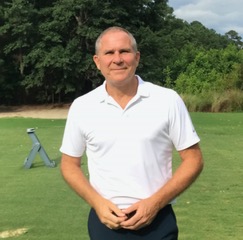 James Bargeron is a mindset expert and performance coach that helps optimise performance on and off the golf course.
He helps aspiring golfers develop the mental strategies, beliefs, attitudes and resilience needed to become a high performer and understands the difference between average and high performers, is the quality of their thinking and their mindset. 
It is the culmination of over three decades of experience working in the high performance arena and his own personal transformation from a life-changing sports injury. 
James has always loved sports and has a deep passion for the game of golf. Inspired at a young age by what makes certain people succeed, he became a student of psychology and personal excellence, which he continues to this day. 
He has worked with a rich variety of clients over the years in business and in sports including juniors, college golfers, professional and aspiring amateurs and loves working with those who wish to improve their mental game and mindset. 
He has lived in the both the UK and the USA, James is now based in Surrey, England. 
James will be sharing his talk on "Why people fail". 
Everyone is looking to succeed. Whether it is at work, business, sports, love or many others things. However, not everyone will get the results they hope for. We all face many challenges, problems and setbacks in life. Sometimes these seem to come all at once and everything seems futile.  
Sometime with dire consequences. 
This Is James' story of exactly that.  
Along with some humour and stories, here's some of what he'll be sharing:
Understanding failure and success 

3 questions we must ask ourselves to develop a winning mind  

The simple formula to changing your results 
His aim is that attendees will be able to take away something of real value that they can implement immediately for change. 
What Now?
Book your ticket now to secure your space as limited spaces available.
Teas and coffees included. Please arrive from 6:30pm for a prompt 7pm start.
Book tickets here... https://the-elite-network.co.uk/chelmsford
Do you have questions about TEN Chelmsford - 26th June 2019 with Roger Cheetham & James Bargeron?
Contact Make It Happen
When & Where

Chelmsford City Football Club
Salerno Way
CM1 2EH Chelmsford
United Kingdom


Wednesday, 26 June 2019 from 18:30 to 21:30 (BST)
Add to my calendar
Organiser
Make It Happen is a company that specialises in peak performance coaching. Our goal is to inspire people to fulfil their full potential in life and make it happen. We have a passion to serve and bring the best possible peak performance coaching, information, news, quotes, expertise, opinions and events to the people that need it most. Every thought, feeling and action Make It Happen are able to inspire is another step closer to our goal of positively influencing the lives of 1 million people. If you are new to self-development we recommend watching our youtube videos and reading our popular blog that we use to share key information in bite sized chunks. We share a lot of information on this website and on Make It Happen's social media free of charge that we hope will both educate and inspire you to take your life to the next level.