Description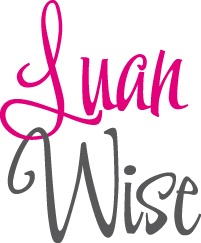 This session takes use of social media back-to-basics, reviewing why we're using social media and providing tips on how to do it better. Packed full of observations and examples, there will also be time for Q&A.
Luan Wise is an independent marketing practitioner, with 15 years' experience in full service agency, client side and consultancy roles. She has worked for clients of all sizes, from household names such as Royal Mail, Hilton, Panasonic and University of Cambridge to the kinds of companies that are big in their field, but unknown to the wider world.
As a freelance marketing consultant, Luan supports business owners who are looking for sustainable growth - from contracting as a key marketing resource to defining and supporting specific strategic marketing projects.
Luan is about to publish her first book: "Relax! It's only social media. A no-nonsense guide to social networking for you and your business." She is also working with LinkedIn to write and present an online learning course for Lynda.com.
Luan is passionate about best practice and knowledge sharing. She holds a number of industry ambassador roles and speaks regularly at events for the Chartered Institute of Marketing, Direct Marketing Association, Comms Hero and more.
www.linkedin.com/in/luanwise