Description
Un incontro a tutto tondo sulla realizzazione di videoclip musicali con Stefano Poletti, filmmaker e regista con all'attivo più di 150 produzioni di questo genere. Un viaggio in due puntate all'interno della produzione video, con un focus specifico sui videoclip musicali, la loro storia, la descrizione tecnica e i riferimenti agli aspetti commerciali collegati a questo settore multidisciplinare.
Poletti focalizzerà l'attenzione al videoclip musicale, partendo da una panoramica generale del mercato discografico, per poi concentrarsi sugli aspetti teorici e tecnici che contribuiscono a sviluppare un prodotto professionale. Nel dettaglio:
Analisi dell'attuale mercato discografico
L'importanza del videoclip nel mercato discografico attuale: dalle nuove realtà indipendenti alle Major. Differenze col passato, nuovi modi di promozione.
Canali di distribuzione dei videoclip musicali: Confronto con il passato, dalle vecchie reti televisive musicali alle nuove visibilità: YouTube, Facebook, Instagram, ecc..
Teorie del videoclip
Storia del videoclip: dalla nascita del Cine-box ai nuovi colossal moderni. Videoclip indipendenti e videoclip major.
Differenze e analogie con la video-arte: videoclip d'immagine e videoclip sperimentali
Visione e analisi dei videoclip che hanno fatto storia
Tecniche del videoclip
Dall'idea alla stesura di uno story board: come impostare l'idea. Metodi per l'ispirazione, analisi del target di pubblico, considerazioni in base al budget.
Produzione: ricerca location, casting, styling, scenografie.
Shooting: scelta del formato di registrazione, grammatica dell' inquadratura, fotografia del videoclip.
Post produzione/ montaggio: analisi del montaggio del videoclip: la messa a sinc, il montaggio a battuta, il montaggio a levare, transizioni, piano-sequenza, etc.
Post Produzione/ effetti visivi: Effetti grafici in 2D, effetti grafici in 3D, tecnica del chroma key.
Finalizzazione: analisi dei vari formati di compressione, upload on-line, etc.
Eventi gratuiti, registrazione obbligatoria.
---
IL RELATORE: STEFANO POLETTI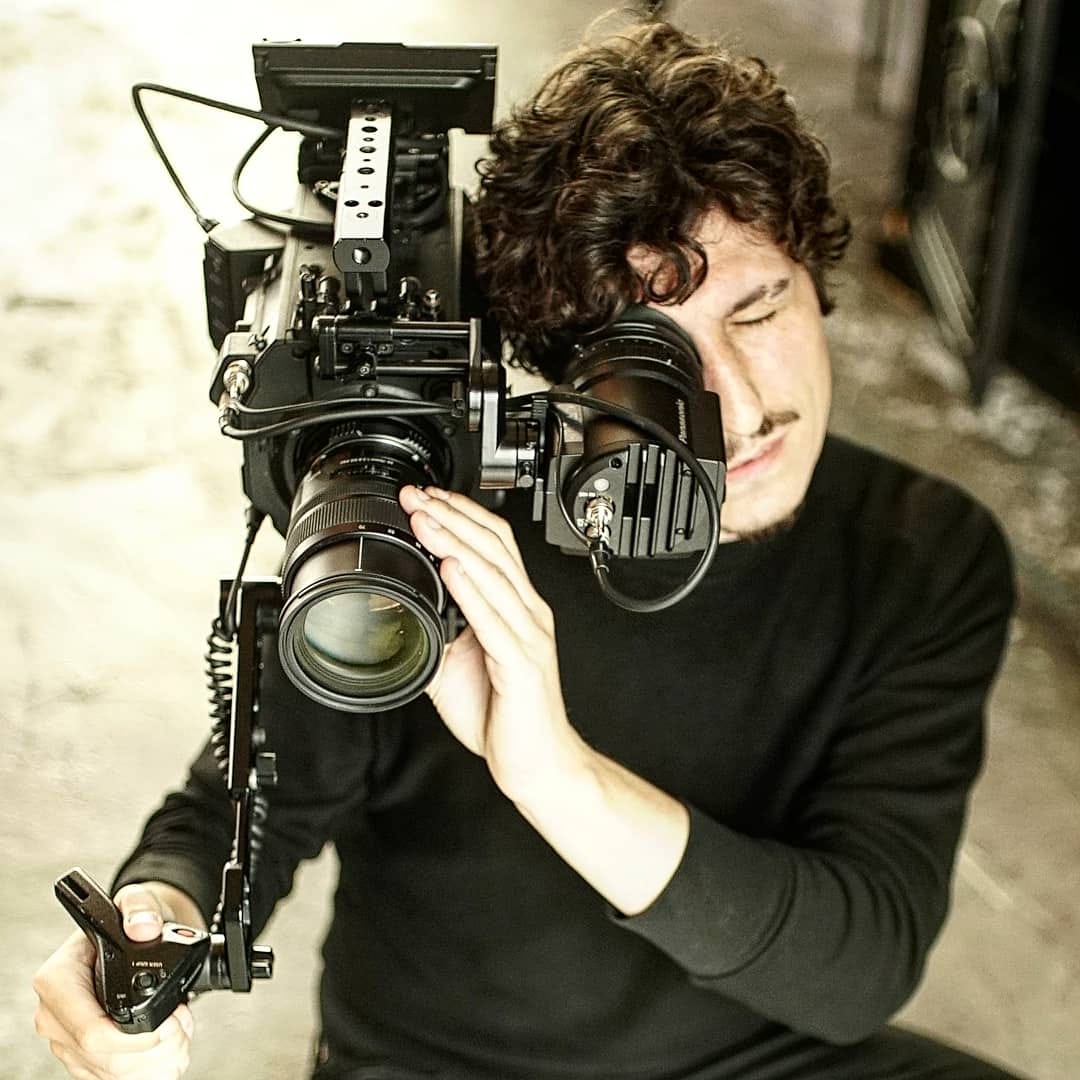 Stefano Poletti has graduated in Film Studies at the Cinema department of the University of Bologna in 2005. Since 2006 he has distinguished himself as one of the most prominent Italy's music Videos director. His works have been aired on TV Channels such as MTV, ROCK TV, DJ TV. In 2010 Stefano was awarded with the Best Music Video Director of the Year at MEI – Faenza – The most important Italian award for music promos.
He shoot more then 150 Music videos:
Some of the most famous:
Nek "Se Non Ami"

Baustelle "Charlie Fa Surf"
Motta "Sei Bella Davvero"
The Zen Circus "Ilenia"
Tricarico "L'America"
Jovanotti feat. Tre Allegri Ragazzi Morti "In Questa Grande Città"
Punkreas "Cuore Nero"
Marta Sui Tubi "L'Unica Cosa"
And many more
He is also very active in advertising and fashion. In fact, he has directed many commercials dedicated to prestigious brands (Heineken, Samsung, Rolex, and so on). In the fashion field, he has directed the videos for Trussardi, D&G, Armani and Alberta Ferretti and many more.
Awards:
. 2008 Premio Miglior videoclip per "Charlie fa surf - Basustelle al PIVI
. Premio Clipmusic 2009 nella categoria Emergenti-Indipendenti al Ravello Festival di Ravello
. 2010 Miglior Videomaker 2010 al Meeting delle Etichette Indipendenti di Faenza.
.2014 Let's all be Free Film Festival London
.2018 Los angeles Short Film Festival
SITO INTERNET: http://www.stefanopolettidirector.com