Description
TePee Plant Support Workshop
Course Details:
Come and make a beautiful plant tepee that can vary in size depending on your requirements and your car size! Hazel or much thicker willow can be used for the uprights to make a more sturdy structure, ideal for climbing beans etc and more substantial plants. Whereas a lighter, more refined tepee can be made using all willow, different varieties giving it a lovely two tone effect. These look beautiful supporting sweet peas or something similar.

Equipment required:
Gloves but you may find it easier to work without. All tools are provided.
Dates:
9th April 2018, 6 - 9pm

Tutor:
Mary Cross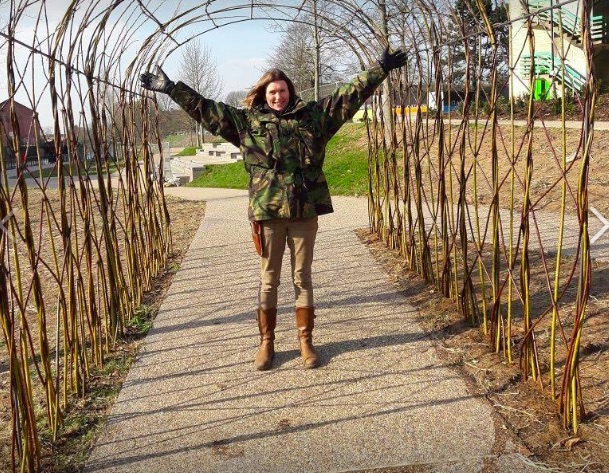 Mary started Organic Matters about five years ago to help people to grow vegetables in their own gardens. Initially to complement the vegetable gardening, she discovered the wonderful world of willow. After doing a few workshops herself she was completely hooked on the most versatile skill of weaving with willow. She's kept the name as she feels it also applies to the new direction she has taken. She believes it is equally important for us to work with organic materials, not just eat organically. So the willow craft has now taken over completely! Come along and try it for yourself but be warned, working with willow is highly addictive!
Ticket Price:
£45 per person including all materials and tools. Fresh coffee and a selection of ethical teas are available by donation. This course will run with a minimum of 5 people and a maximum of 6 so that everyone will get the tutor time they need to shine!