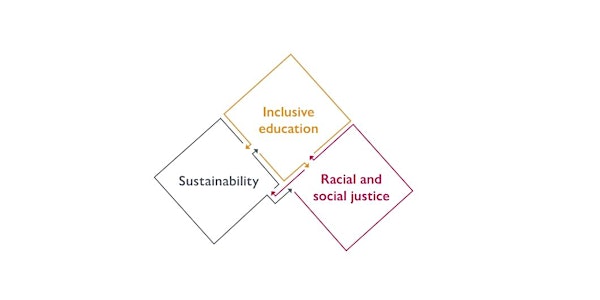 TESS Seminar Two: Championing Education for Sustainable Development
An opportunity to learn, via case studies, how Education for Sustainable Development is being championed within Higher Education
About this event
Dr Vrinda Nayak, Associate Dean for Students (Racial Equality and Inclusion), is hosting the second in her series of virtual seminars, exploring different themes associated with the University of Exeter's work on Transformative Education.
The Transformative Education Framework, developed by the University of Exeter, is aimed at embedding the principles of inclusive education, racial and social justice, and sustainability in the University's curriculum and teaching practices.
The second seminar will consider case studies on how Education for Sustainable Development (ESD) is being championed within Higher Education, aiming to inspire colleagues across the sector to integrate sustainability into their curricular and extracurricular activities.
Internal and external contributors will include:
Dr Vrinda Nayak, University of Exeter, on the Contribution of Transformative Education to meeting the University's Environment and Climate Emergency Commitments.
Professor Stewart Barr and Colleagues, University of Exeter, on the University's participation in the QS Future17 Program.
Dr Kristina Masuwa-Morgan, University of Greenwich, on Education for Sustainable Futures (ESF) - Engaging staff (QAA) and student learning
Dr Vasiliki Kioupi, Imperial College, London, on Integrating the UN SDGs in Higher Education programmes and assessing learning outcomes for sustainability in University students
The seminar is open to all academic and professional services colleagues at the University of Exeter, and members of their wider networks across the Higher Education, with an active role or research interest in ESD. There will be opportunities for discussion and sharing of good practice.