Textiles & Tech - Light sensitive soft circuits
About this event
Textiles & Tech A Mindful Resource by Feed My Creative CIC
This hour long online workshop will be hosted by Janet of Feed My Creative CIC.
E-textiles combines textiles and simple electronics. Using sewable LED's connected using special conductive thread you will create a light display with a simple soft circuit on a pre-printed design. A simple but very effective kit all sewn by hand!
Janet will guide you through creating a light sensitive soft circuit using conductive thread. You can watch and complete it in your own time by following the enclosed instructions or you can follow along in real time. There is no pressure and you can go at your own pace. I will be answering questions if you do get stuck at any point.
Included in the kit will be two sewable LED's, glow in the dark thread, conductive thread, embroidery needle, controller unit, 3V lithium battery and the printed design in a bamboo embroidery hoop. You will also recieve a metre of glow in the dark thread as an extra task to add to the stars.
By purchasing this kit you are supporting essential work that we do with vulnerable communities. There are two other designs that will be available to purchase soon.
The last date for ordering is 14th ```April 2021 to allow time for delivery.
For further details contact Janet
Email: info@feedmycreative.com
Te: 07950 171 864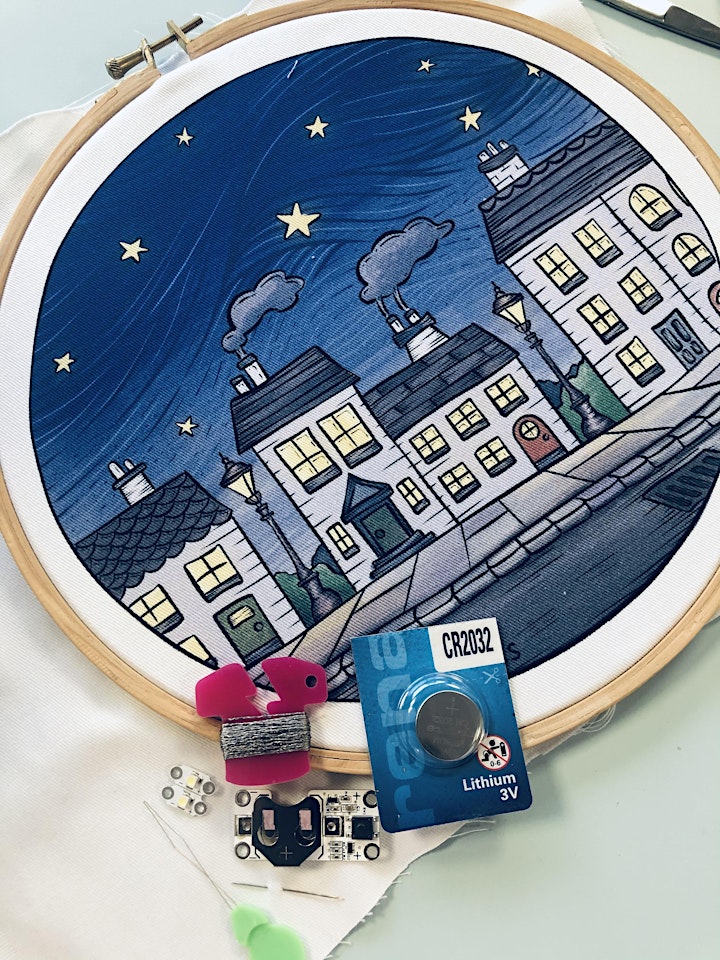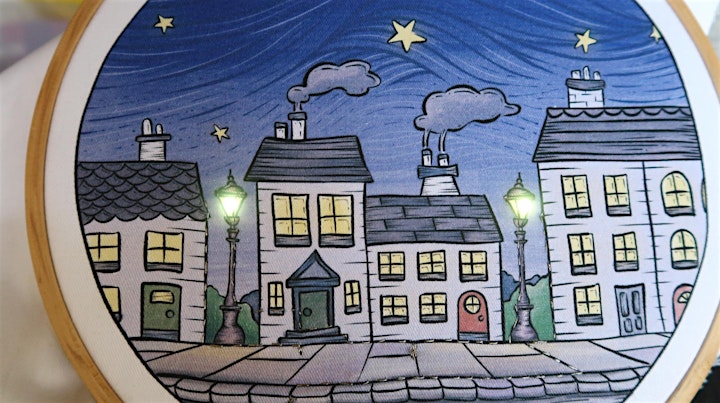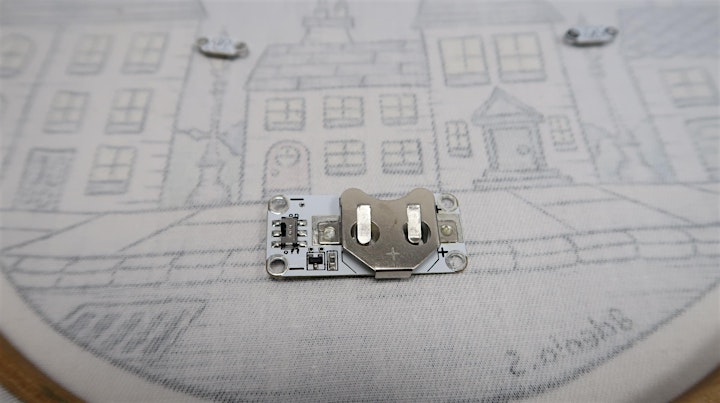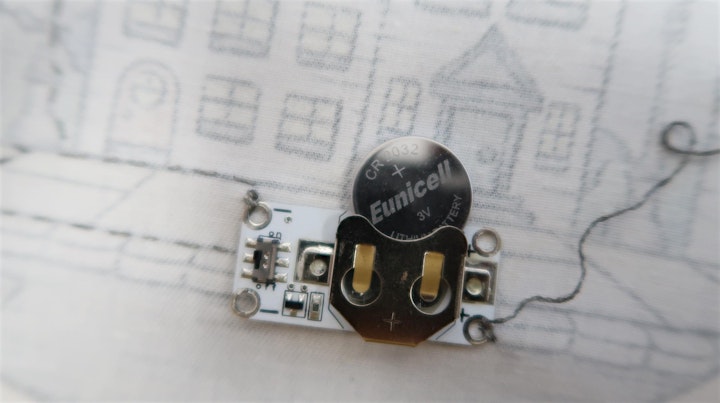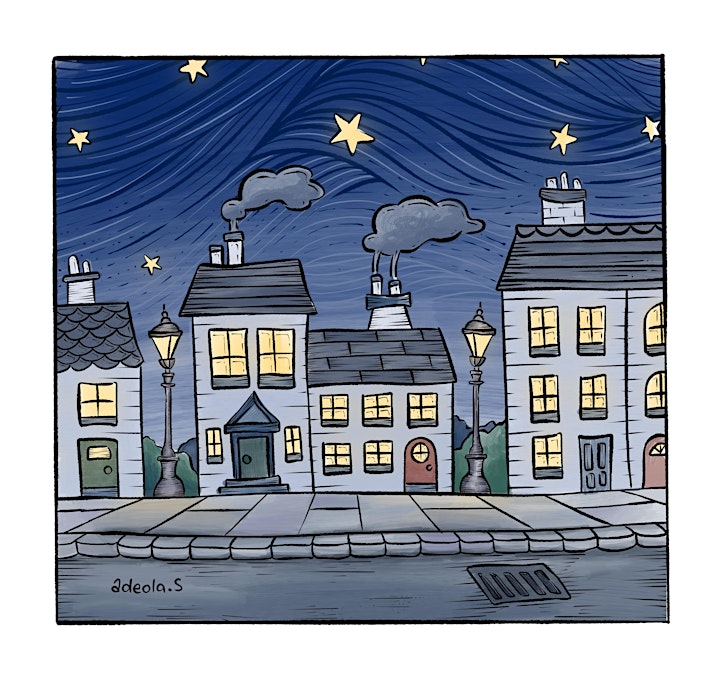 Organiser of Textiles and Tech