Sales Have Ended
Registrations are closed
Sorry you missed the breakfast. To keep informed about TFH events please sign up to our monthly newsletter at www.tfh.org.uk
Sales Have Ended
Registrations are closed
Sorry you missed the breakfast. To keep informed about TFH events please sign up to our monthly newsletter at www.tfh.org.uk
A breakfast for Church and Ministry Leaders in the Liverpool City Region
About this event
How amazing will it be to gather together in person again as leaders across the city-region!
TFH is planning a leaders event (church and ministry leaders) on Saturday morning 11th September , 8-10am for an in person buffet breakfast hosted by Roy and Danielle Farrrell at Victory Outreach in Fairfield. We are inviting people to make a contribution towards the cost of breakfast.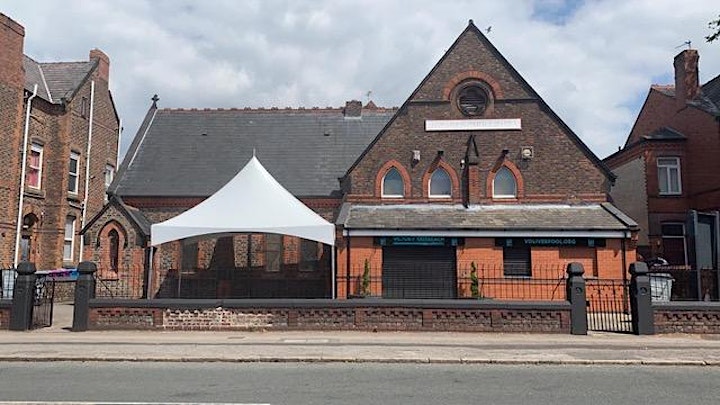 What to expect
We are looking forward to being together and sharing food and we have chosen a Saturday morning deliberately so that church and ministry leaders  who are bi-vocational and working in other jobs during the week will be able to make the event. Please do make this a priority after so many long months apart we want to celebrate what God has done and is doing among us. 
We are all asking questions about how we develop church post-pandemic and lockdown, and we expect to have multiple short contributions on that theme on the day. We will look at both the challenges and the opportunities that this unique season holds. We believe that our coming together will be fun-filled, food-focussed, and faith-forming! 
We have invited several leaders from across the region to come and share with us what they have learnt over lockdown and what they believe the next season may hold. There will be opportunities for us to expand that conversation together, celebrating the new opportunities we have found during the last 18 months as well as sharing ideas and plans for the season ahead. 
We will be taking time to pray together for our region, believing that as we pray we will see relational, social and spiritual transformation of our City Region. Join us as we pray both for our City Region and for one another. 
At our first in person gathering for nearly 2 years we will be taking this opportunity to introduce our new Chair of Trustees, Dr. John Sloan as well as sharing updates on the partnership with NPN (Neighbourhood Prayer Network) and the Year of Evangelism, in our dream of reaching and transforming the city-region with the good news of Jesus. 
Covid-19 Safety 
Whilst the restrictions have been lifted across the country we want to be considerate of the situation within our region. Therefore we are putting in place some Covid-19 safety measures during our time together. 
If you have any Covid-19 symptoms: a high fever, a new continuous cough or the loss of taste and smell, please do not attend the breakfast. Take a test and isolate as directed. 
We will be conducting temperature checks upon entry to the building, please be patient if it takes a little while to get everyone seated.
Hand sanitiser will be available on tables and there are hand sanitising stations around the building 
Organiser of TFH Leader's Breakfast