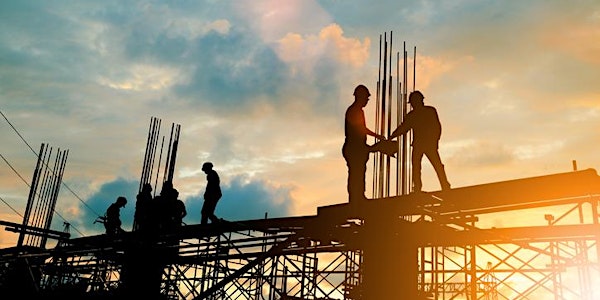 TFIN+ Workshop for Post-Doctoral Researchers- funding for small projects
The Transforming Foundation Industries Network+ has available funding for UK PDRAs for small projects of between 3 and 6 months duration
About this event
The Transforming Foundation Industries Network+ has available funding for small projects of between 3 and 6 months duration. The TFIN+ is keen to attract applicants who are currently UK based Post-Doctoral Researchers and who may wish to explore ideas that may have a transformative impact on the foundation industries (glass, metals, cements, ceramics, paper and bulk chemicals).
Research in any discipline will be considered. This short workshop will introduce the funding scheme.
Further information about this open call (which closes 15th July 2022) is available here: https://tfinetworkplus.org/early-career-researcher-open-funding-call
Agenda
Welcome from the Transforming Foundation Industries Future Leaders Group - Dr. Lucy Smith, Technical Collaboration Lead at the Materials Processing Institute
Introduction from Transforming Foundation Industries Challenge and the Importance of Supporting Early Career Professionals - Dr. Sarah Connolly, Innovation Lead - Transforming Foundation Industries
Introduction to the call - Dr. Neil Lowrie Transforming Foundation Industries Network+ Manager
Why social sciences are interested in FI - Prof. Vera Trappmann, Professor of Comparative Employment Relations, University of Leeds
How the KTN can help - Dr Neelam Mughal Knowledge Transfer Manager, Advanced Materials
Q&A
About Transforming Foundation Industries Network+
The TFI Network aims to assist the foundation industries to remain competitive whilst simultaneously facing challenges from environmental legislation and the drive towards net-zero carbon 2050. Launched in February 2021, the core aim of TFI Network+ is to co-create with the Foundation Industries new science and technology that can transform their sustainability and performance by coordinating and channelling a wide range of expertise throughout UK academia in themes such as energy efficiency, circular economy, new generation processes and manufacturing informatics.
TFI Network is funded by Engineering and Physical Science Research Council. The Network offers small project grants to support research, transformation and collaboration across the six sectors of the foundation industries. Becoming a member of the Network allows you to advertise your expertise or business requirements to other members, identify other members who may have similar research areas for collaboration and submit applications for small project grants. Visit https://tfinetworkplus.org/ to become a member.