The Thames foreshore is London's longest archaeological site
About this event
Join best-selling author Lara Maiklem (the London Mudlark) and archaeologist Mike Webber, with his encyclopaedic knowledge of London and the River Thames, for a walk along the Thames foreshore. Learn about London's past and how the Thames has shaped the history of our great city and discover how the lives of Londoners and visitors alike have been entwined with the Thames for thousands of years.
The walk will start in the courtyard at Southwark Cathedral (located on the north side opposite the River Thames) and will cross London Bridge to the north side of the river, where the foreshore walk will begin.
We will return to Southwark to see the Cathedral's current exhibition: 'Larking: The Thames and Beyond', which is curated by Mike and includes many of Lara's finds. This display includes commonly found Thames objects alongside more rare and unique objects, many of which are on public display for the first time and each one has its own story to tell. You are invited to join Lara and Mike at the Cathedral cafe afterwards to discuss your walk in more detail.
A signed copy of Lara's new book, A Field Guide to Larking: Beachcombing, Mudlarking, Fieldwalking and More, is included in the ticket price.
12.00pm - Meet at Southwark Cathedral
12.15pm - Leave Southwark Cathedral and start walk across London Bridge to the City of London and to the foreshore.
1.00pm - Access foreshore
3.00pm - Leave foreshore and return to Southwark Cathedral to see Larking: The Thames and Beyond exhibition (Optional) please note this time is dependent on the tide and weather.
Southwark Cathedral are grateful to Lara Maiklem and Mike Webber for donating their time for this walk, which will raise funds for the Cathedral. The income generated will help to:
• Rebuild and reimagine our ministry following the Covid-19 pandemic
• Safeguard our heritage and care for our fabric
• Maintain and develop our education and outreach
Lara Maiklem Lara Maiklem is a mudlark. She searches for lost and forgotten objects on the foreshore of the Tidal Thames, through central London and beyond. Among the thousands of things she has rescued from the mud are Tudor shoes, medieval pins, Roman pots, Georgian wig curlers and modern wedding rings.Her first book, 'Mudlarking: Lost and Found on the River Thames' (Bloomsbury, 2019), is the story of the river told through the objects she has found and is a tale of obsession, tide-watching, mud-walking and endless hours of searching in all weathers. Mudlarking was a Sunday Times Bestseller, an Observer Book of the Year, Radio 4 Book of the Week and Winner of the 2020 Indie Book Award for Non Fiction. Her second book, A Field Guide to Larking: Beachcombing, Mudlarking, Fieldwalking and More, is an illustrated practical guide for those who want to search for themselves, whether on beaches (beachlarking), in fields (fieldlarking), houses (houselarking), gardens (gardenlarking) and of course mudlarking in rivers.Lara grew up in the countryside, moved to London in the early 1990s and now lives a ten-minute walk from the beach on the east Kent coast. She has been mudlarking for almost 20 years and has spent a lifetime looking down for lost objects and interesting things. Lara has appeared on numerous radio and television programmes and has written about mudlarking for the Guardian, the Telegraph, The Financial Times, The Spectator and BBC Radio.
Mike Webber is a community archaeologist, educator, and curator. He co-ordinated the Thames Archaeological Survey 1995-2000 and now specialises in the archaeology of the River Thames. The focus for this work has been the artefacts, particularly pot sherds, found on the Thames beaches. Recent work with ceramic artists and makers has led Mike to explore the archaeological and historical evidence for the people who made these artefacts and the techniques that they used to manufacture and decorate them.
Important information and Health and Safety
Wear sensible footwear as the foreshore will be slippery so wellies or walking boots are advised.
It is essential your bring protective gloves to wear and hand sanitiser to use once you have left the foreshore.
Please dress for all weather conditions wearing clothes that you don't mind getting muddy.
Please note that access to the Thames foreshore will be via some steps that may be slippery and uneven. Please only book onto this walk if you are confident that you and your party can access the foreshore in this way.
We love all animals at Southwark Cathedral but please do not bring your dog with you.
This foreshore walk is taking place with the kind agreement and support of the Port of London Authority. Please be aware that only those who have a permit issued by the Port of London Authority can pickup and remove objects from the Thames foreshore.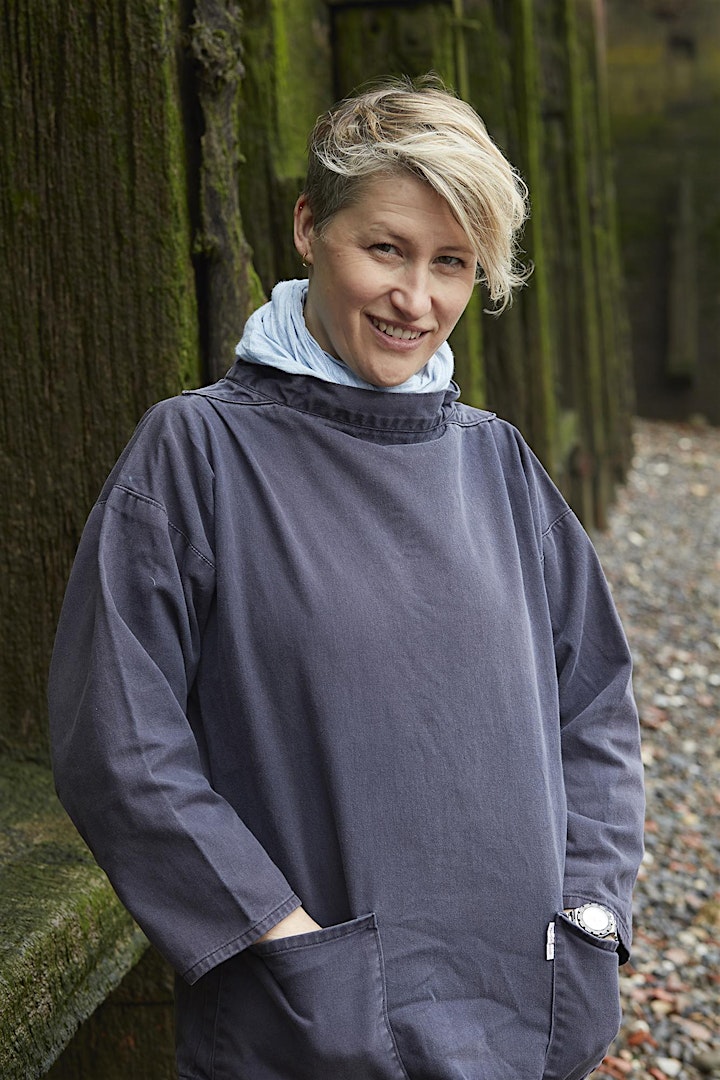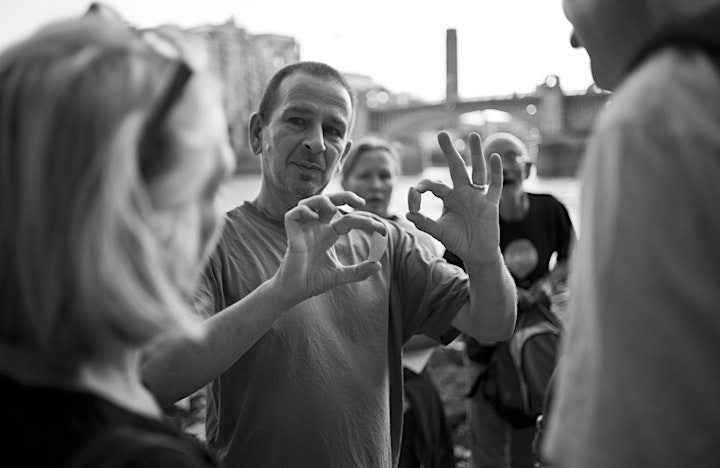 Organiser of Thames Foreshore Walk with Lara Maiklem and Mike Webber
Southwark Cathedral has been a place of Christian worship for over 1000 years. Established as a small convent, it grew over the centuries into a priory, which became a parish church and then, in 1905, the Cathedral for the newly created Diocese of Southwark which serves the whole of London south of the river.
The Cathedral's patchwork architecture bears testament to its past as do the many monuments and memorials inside and outside the church. These are reminders of the rich history of this part of London and our association with such major figures in our creative history, including Chaucer, Shakespeare and Dickens.
Southwark Cathedral is a place of worship, welcome and friendship, to rejoice in or find rest when you're weary. We are London's community Cathedral striving to live the example of Jesus, seeking to be a spiritual home for all and set at the heart of Bankside, buzzing with people and activity, a vibrant cultural and commercial destination.