Description
Join us for our monthly meeting where you can meet like-minded business women. Each month we have a business development topic delivered by a guest speaker.
This month's topic is: Managing your pipeline delivered by Vanessa Hunt.
Are you wondering how to get a steady flow of the right kind of customers or clients?
Do you know where to put your effort to gain and grow sales?
One essential component of your sales and marketing processes is often overlooked – managing your sales pipeline.
Vanessa Hunt is going to share her knowledge and expertise in our business topic for November to help us ensure we have the right focus as well as sharing some practical hints and tips around sales pipeline management.
She has identified the 3 ingredients for successfully managing your sales pipeline:
The right mindset

The right skills

The right tools
Don't miss what proves to be an interesting session packed with knowledge you can implement.
Our speaker: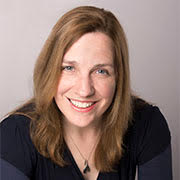 Vanessa worked as an independent CRM Consultant from 2006, before establishing Vanessa Hunt Consulting Ltd in January 2010. She's held training and management positions in software organisations and consultancies such as Maximizer Software Ltd, McAfee, Detica and CSC Computer Sciences. With 16 years' experience in training, marketing and CRM, she's very much at home in today's growing market of Social CRM. Vanessa is a keen linguist, fluent in English, French, German and Italian. She's worked on many CRM training projects, delivering training across Europe in multiple languages.
Book to-day to reserve your spot in what is sure to be a packed and lively meeting.
Member showcase:
Our member showcase will be delivered by one of our members who will share her business with us.
Remember as a member if you want to bring products, samples, promotional materials or items to display you can set them up in the room from 7:00 p.m. to 7:15 p.m.
Please note our visitor policy:
Visitors are welcome but please confirm that your business/profession is not already represented in our group. You can find a list of current members on our website www.tvwib.co.uk
On booking you will be asked to provide details of your business and we will contact you if we think your category is already filled. Your name will be added to our waiting list and you will receive an invite if your professional area becomes vacant.
Visitors can attend no more than 2 consecutive meetings before deciding whether to join the group and can not attend again for the next 12 months if they choose not to join at that time.