Hunt down global fashion icons, trends and faux pas of the past with the THATMuse V&A Fashion Hunt on November 24th, 2019 from 2pm - 5pm.
About this event
Kick off your Thanksgiving Week with a Fashion Treasure Hunt at the V&A! Scouting out fashionistas and thrill-seekers alike from 2pm - 4:30pm on Sunday 24 November. From Dior ensembles to Daoist priests robes, the V&A is chock-full of stylish designs from around the world. The museum will become a playground as you explore its fashionable collection for treasure, racing against the clock and other competitors. The object of the hunt is for teams to gather as many points as possible in the allotted time. To get points, teams must follow clues to find treasure (art pieces within the museum), then photograph themselves with the coveted pieces. Light-hearted bonus questions and challenges are also embedded in the clues, so be ready to put your pride aside and join your teammates in reenacting a mythical scene from a Kabuki Theater kimono or posing by the royal veil of Queen Victoria herself. The hunt will take about 3 hours, including time to tally points, and the winner will walk away with treasure of their own!
Ticket prices:
- £8 for kids under 12
- £12 for teens age 13-20
- £15 for adults
- £40 for groups of 4 or more (£10/person)
For more information and updates, email info@thatmuse.com, visit our site at thatmuse.com or check out our socials at @that_muse_.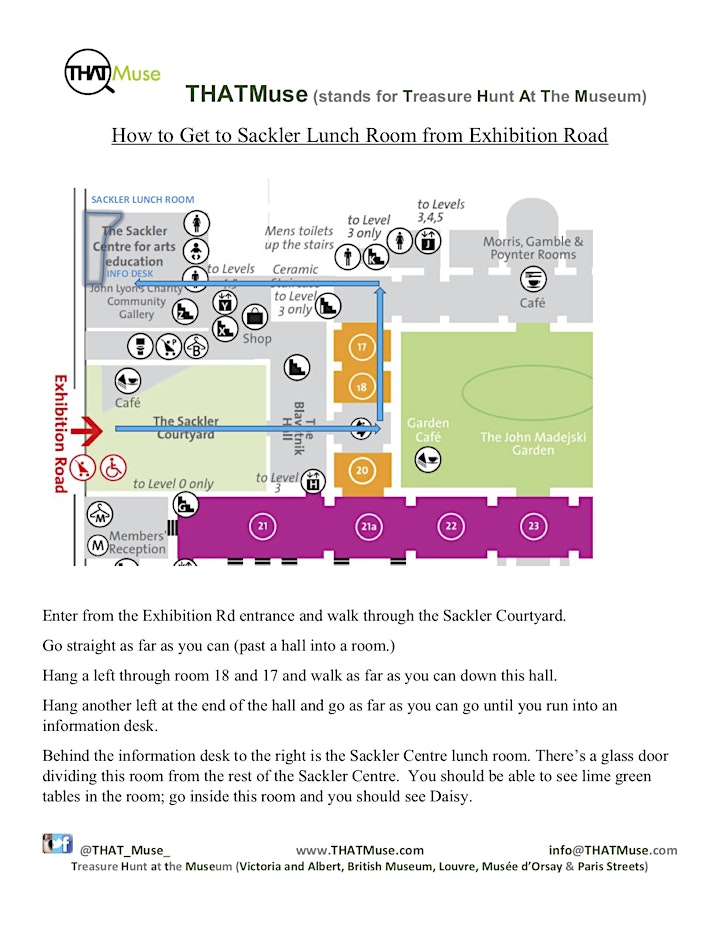 Organiser of THATMuse V&A Fashion Hunt
THATMuse stands for Treasure Hunt at the Museum.
Our mission is to engage hunters on their scout for treasure (the art of the museums), by injecting adrenaline, interaction, fun & learning into your museum visit (at the British Museum, Louvre, V&A, Musee d'Orsay & the Natural History Museum!).
More info? www.thatmuse.com