The 1001 Critical Days (2019)
Description
The 1001 Critical Days annual conference for Newcastle upon Tyne will be taking place in Infant Mental Health Awareness week as part of the national agenda for prevention and early intervention in mental wellbeing. The conference aims to promote the 1001 Critical Days agenda and will highlight local, regional and national work. People's experiences of receiving practice are being prioritised to help us think more about integrated, sustainable ways of working from the families' perspective. The popularity of the conference means that this year more space has been created for participation and this years' event is at the Civic Centre. We look forward to developing the story of early intervention and prevention with members of the workforce across all agencies who share this focus. The Continuing Professional Development (CPD) National Standards Office has awarded 6 (CPD) points for those practitioners who attend the full day's event. Children North East has been registered to provide certificates at the end of the event.
Biography 1
Biography 2
Further information
Please contact michael.wilson@newcastle.gov.uk
Food and Refreshments
Although food will not be provided at the conference, tea and coffee will be served on arrival and at the mid-morning break. There is a 'coffee cart' located in the foyer of the Civic Centre that sells snacks and drinks. Alternatively, there are numerous food outlets nearby where food can be purchased, or you could bring a packed lunch and use the seating available around the Civic Centre outdoor space during the lunch break.
Venue
The event is being held at the Civic Centre, Newcastle upon Tyne.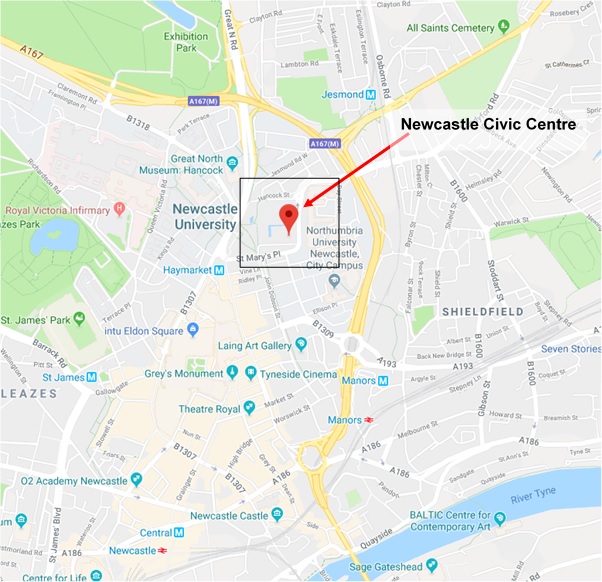 Please note that the entrance to the Civic Centre will be fron the rear car park entrance, you can access this entrance by following the road round from ceremonial way or via Sandyford Road. All paths will be sign posted.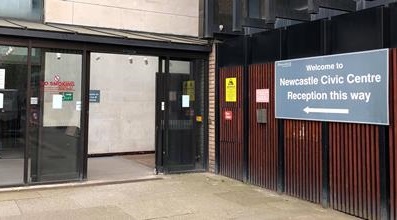 Parking
There is parking available at the Civic Centre but it is very limited, below are a few other suggested car parks.
Claremont Road Car Park

College Street Car Park

St.Georges Car Park

St James Park Parking

Morden Street Car Park

NCP
Secure Cycle Parking: monitored by CCTV is available.