Event Information
Refund Policy
Contact the organiser to request a refund.
Eventbrite's fee is nonrefundable.
The 12 day Mindfulness Journey
About this Event
Introduction to mindfulness over 12 days
MINDFULNESS MEANS KNOWING DIRECTLY WHAT IS GOING ON INSIDE AND OUTSIDE OURSELVES, MOMENT BY MOMENT
The more you reconnect with your own true nature, the less disturbed you will feel, and the more you will be able to engage with the reality of life. Creating simple rhythms and rituals that allow you to come home. It is important to remember that it's unlikely things will change on the outside - the world is as it is, but when you come home everything will feel different. You will feel like yourself again, and you will be able to engage in your everyday life with a passion you knew was yours all along.
What you will gain by learning the mindfulness 24/7 practice in your everyday life: -
(See photo with the benefits of mindfulness)
Lorraine is a certified Mindfulness Based Stress Reduction (MBSR)Practitioner trained by the Happiitude International team from their centre in Delhi, India.
What people are saying:
"Thank you Lorraine, it was a pleasure being part of this beautiful journey on Mindfulness. I am on a new confidence cloud" Suchita
"I felt blessed to share this experience with you… huge thanks to Lorraine" Trish
"From the beginning of our mindfulness course, I was touched by your positivity. Joining this has kept me on track especially with my thoughts. Thankyou for spreading positivity and keep shining" Engy
"Thankyou for showing us that it is possible to achieve our goals"Anjali
"Lorraine thankyou to you for showing us the way" Anjali
"Thank you, Lorraine, Brilliant is the word. My day in Puerto Rico has been a delight to begin your guidance through breathing"
"I've just finished the breathing exercise, completely in my Zen zone now, Stress? What Stress? Enjoying being in the moment and connecting to my body"
"Thank you, Lorraine, that was the best way to end my week"
"Loved this exercise, It really got me thinking, and I loved the realisation that I wear lots of masks in life for one reason or another, but this is encouraging me to see the much truer real me. Thank you so much Lorraine"
What to expect over the 12 days:
• A live welcome video in the Facebook group (which will be available to watch in replay) to explain more about mindfulness and how best to work through the 12 days
• Daily practices and attitudinal exercises looking at how to start the day, during the day and to finish the day
• A community sharing group called the "circle of success"
• The importance of journaling
• 60-90 minute Live call at the end of the 12 days which will be looking back over the 12 days, Gratitude and sharing, the here and now, connecting without speaking, the key concept of the week, an attitudinal exercise, a formal practice and celebrations
Other Information:
• The activities are delivered daily by means of documents, images, MP3 and MP4, plus the live call at the end of the week
Investment:
I am running this 12-day Introduction to Mindfulness all for only £47 pp (only £7 per day - less than the cost of lunch and a coffee) tickets via Eventbrite link
OR you could gift a place to someone in need during these challenging times – A gift of mindfulness to help support – If you purchase and then email below I can then offer a free place to anyone that would like to take up this offer – with you as their sponsor.
For more information or to book please email lorraine@youllknowwhenyougetthere.co.uk or call me on 07734463206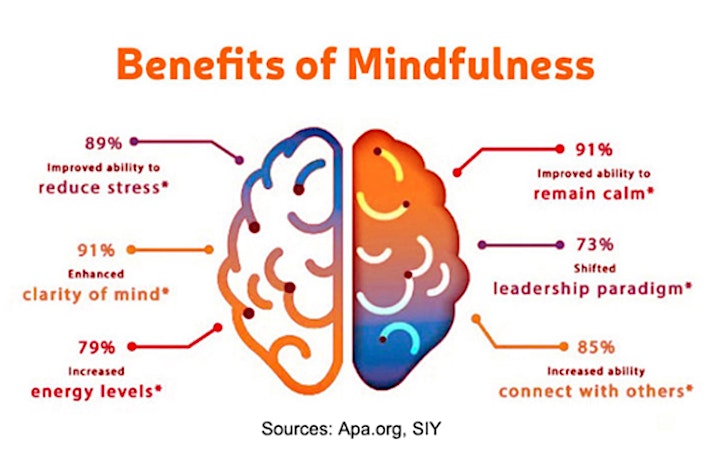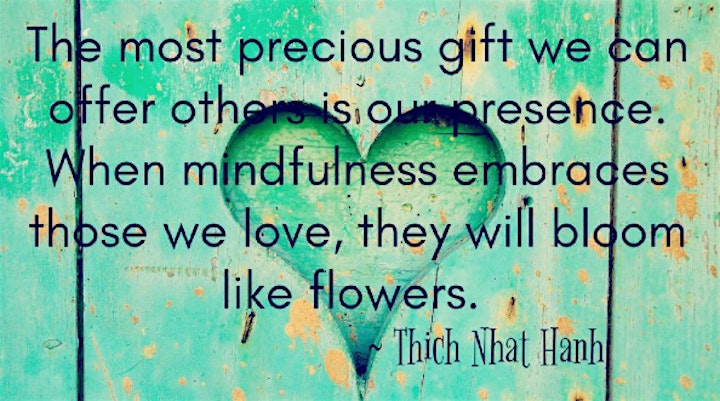 Date and Time
Location
Refund Policy
Contact the organiser to request a refund.
Eventbrite's fee is nonrefundable.