Description
With so much conflicting advice about the "black art" of SEO, it's easy to get overwhelmed and do nothing.
In this month's session experienced SEO guru Mike Loomey, of 3 in 1 Web Design, walks you through 12 of the most effective, free and easy to use SEO tools.
Mike explains in layman's terms, step by step, how each of them work and why exactly you need them. Attendees will acquire the confidence to use these tools on their own websites and blogs and in doing so gain higher placings on the Google results page.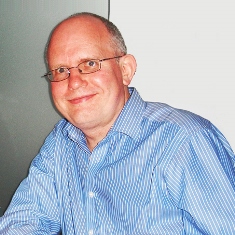 About your host
Mike Loomey has been self employed for over 30 years with a number of different businesses under his belt. He has successfully been a speaker for City Business Library since 2014 supporting the library's iniative to help develop small businesses and their websites.
---
Please note: Cancellations via Eventbrite may be made up to 9am on the day of the seminar.
As we do not admit latecomers, or allow refunds to those who are late, please allow extra time to locate the City Business Library, if this is your first visit.