The 15 Invaluable Laws of Growth - 7 Week Mastermind Group.

Monday, 8 September 2014 from 20:00 to 21:00 (BST)
Event Details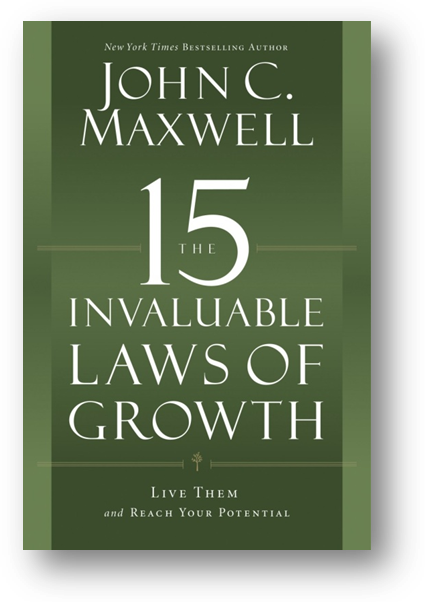 The 15 INVALUABLE LAWS OF GROWTH – LIVE THEM and REACH
YOUR POTENTIAL.
Mastermind groups across the world have regularly benefitted from the dynamics of being with other big thinkers in achieving clarity and strategy for advancement.
In this Mastermind group we will together enter a journey as we consider these 15 principles from John C Maxwell. Tony Lynch a certified leadership coach, trainer and speaker for The John Maxwell Team will lead you through this amazing course.
This is for you IF;
You want clarity for your life

A framework to identify and grow towards your potential

Understand the key principles that allow growth to take place
Purpose
ü  Identify the key areas that pertain to solid growth
ü  How to recognise self-limiting beliefs and how to overcome them
Framework
ü  Providing a structured approach for success
ü  Benefit from the dynamics of a Mastermind Group
Results
ü  Enjoy an energised and focussed life
ü  Benefit from living a successful, fulfilled and significant life
ü  Week 1.
Introductions
The Law of Intentionality – Growth doesn't just happen
The Law of the Mirror – You must see value in yourself to add value to yourself
ü  Week 2.
The Law of Awareness – You must know yourself to grow yourself
The Law of Consistency – Motivation gets you going – discipline keeps you growing
ü  Week 3.
The Law of Environment – Growth thrives in conducive surroundings
The Law of Design – To maximise growth, develop strategies
ü  Week 4.
The Law of Pain – Good management of bad experiences lead to great growth
The Law of Reflection – Learning to pause allows growth to catch up with you
Week 5.
The Law of the Ladder – Character growth determines the height of your personal growth
The Law of the Rubber Band – Growth stops when you lose tension between where you are and where you could be
ü  Week 6.
The Law of Trade-offs – You have to give up to grow up
The Law of Curiosity – Growth is driven by wanting to learn more
The Law of Modelling – It is hard to improve when you have no one but yourself to follow
ü  Week 7.
The Law of Expansion – Growth always increases your capacity
The Law of Contribution – Growing yourself enables you to grow others
Are you feeling stuck and want to take your life to a new level?
Do you want to understand the keys to unlock your growth? If so, book in now for this next course – NUMBERS will be limited.
When & Where

The Mandolay Hotel
36-40 London Rd
GU1 2AE Guildford
United Kingdom


Monday, 8 September 2014 from 20:00 to 21:00 (BST)
Add to my calendar
Organiser
Tony works with business owners to enhance their team engagement, performance, productivity and profitability. 
He has spoken in various countries for over 15 years. He has been featured by INC in the '100 Great Leadership Speakers For Your Next Conference' as well as being a recognised TEDx speaker.
As an Executive Director for The John Maxwell Team, Tony serves on the The President Advisory Council as well as being a teaching partner. The John Maxwell Team  has over 15,000 trainers and coaches.
Tony also serves as The Chairman for Simulcast Advisory Council for The John Maxwell Company.
The following titles are some of the training subjects that Tony can offer;
How to create Leadership Excellence – 7 Steps To Transform Your Leadership, team and business.
How To Enjoy Greater Influence, Impact and Income
Developing The Talents Around You
Creating Competitive Advantage for Estate Agents
How To Influence Yourself And Others To Amazing Success
Leadership Gold
Developing The Leaders Around You
15 Invaluable Laws of Growth
Put Your Dream To The Test
Becoming A Person of Influence
Everyone Communicates Few Connect
Intentional Living
Good Leaders Ask Great Questions
Tony also offers a 1-1 coaching/mentoring service as well as a 2 day vision retreat for a select number of clients.
To contact Tony, please send an email to tony@keepthinkingbig.com 
Tony is also the author of - Think BIG Leadership - '4 steps to influence yourself and others to amazing success'. To download his ebook click here -
www.amazon.com/author/tonylynch