The 15 Invaluable Laws Of Growth - Lunch & Learn
Description
Join me and others for a short lunch & learn on In The 15 Invaluable Laws of Growth. I will share with you in 30 minutes a brief overview of this outstanding material, providing time for questions and answers.
During our time together I will share with you how you can get the very best from this book and how it could impact your life.
John C. Maxwell makes the case that personal growth is the only vehicle by which individuals arrive at their full potential. Drawing from his own journey of self-development, John shares proven principles for upgrading your capacities to lead others and generate results. As he consistently makes plain, growth doesn't happen automatically. To get where you want to go in life, personal development cannot be overlooked, postponed, or taken for granted. Whether you're just starting your career or nearing its end, this book articulates truths you can apply immediately to make the most of your time, talents, and influence.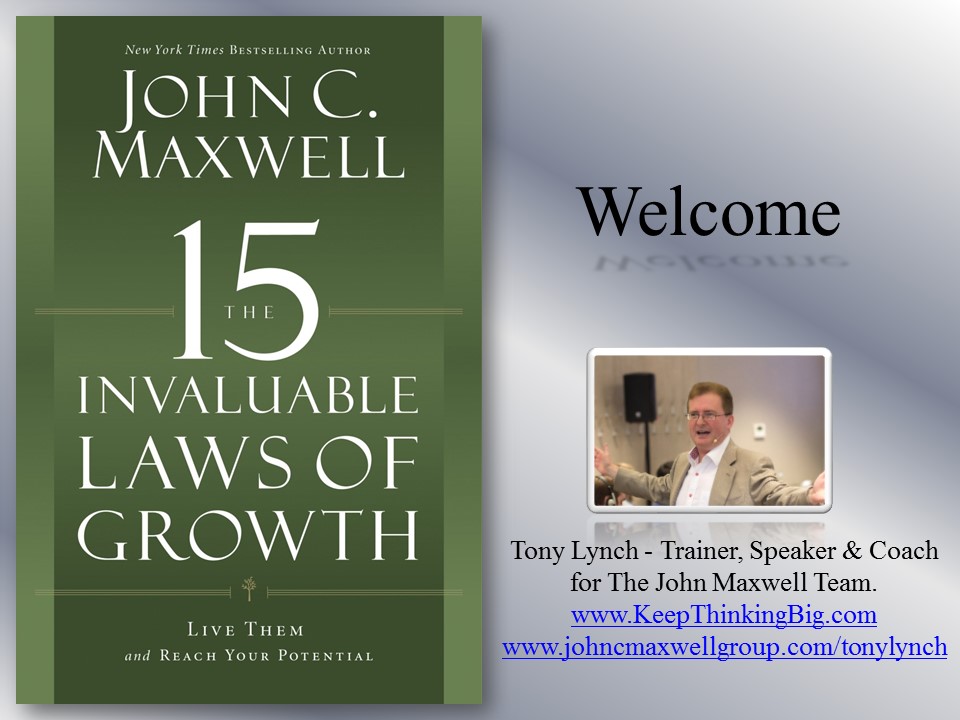 Organiser of The 15 Invaluable Laws Of Growth - Lunch & Learn
Tony Lynch is a Business Growth Consultant at Keep Thinking Big. I help business leaders develop strategic plans, closing the gap between expectations and results, with a process for greater effectiveness, team engagement, performance, productivity and profitability.
I am a regular speaker at events as well as being a TEDx speaker. I have also featured in Inc in the '100 Great Leadership Speakers for Your Next Conference'.
Tony can be reached at:
Keep Thinking Big
22-25 Farringdon Street,
London. EC4A 4AB
T: 0203 195 2905.
E: tony@keepthinkingbig.com
W: www.keepthinkingbig.com
L: www.linkedin.com/in/tonylynch1