Description
The 1st Leeds Precision Oncology Symposium: Developing the pipeline to clinical adoption and impact
Oncology is at the forefront of precision medicine. Stratified approaches to anti-cancer therapy are generating significant excitement amongst patients and researchers, stirred by evolving partnerships between industry, academia and the NHS.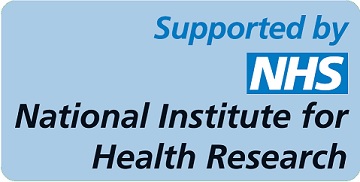 Establised by the NIHR DEC Leeds and the Leeds Centre for Personalised Medicine and Health, the inaugural Leeds Precision Oncology Symposium will outline the precision oncology pipeline formed by these partnerships and the evolving role of health informatics in supporting the evaluation of new precision oncology technologies. Key opinion leaders from industry and academia will be joined by health economists and representatives from both the NHS and NICE to address the challenges faced in the later evaluation, commissioning and adoption of new precision / personalised cancer approaches, including diagnostics and treatment with both radiotherapy and systemic agents.
GOLD SPONSORS:





The programme for the symposium is as follows:
09:30 – 10:00: Registration
10:00 – 10:30: Precision oncology: the current state of the 'push-pull' for rapid innovation (Peter Selby; Professor of Cancer Medicine, University of Leeds & President of the Association of Cancer Physicians)
10:30 – 11:00: The UK Precision Medicine Infrastructure (Penny Wilson, Innovation Platform Leader, Stratified Medicine, Innovate UK)
11:00 – 11:20: Coffee
11:20 – 12:30: Building the precision oncology pipeline: the Leeds Experience (Michael Messenger; Deputy Director, NIHR Diagnostics Evidence Co-operative Leeds)
Case Study 1: Personalised Haemato-oncology (Gordon Cook; Professor of Haematology & Myeloma Studies, University of Leeds)
Case Study 2: Home Clinical Monitoring of Patients receiving chemotherapy (Elaine Dunwoodie; Clinical Research Fellow, University of Leeds)
Case study 3: Biomarkers in colorectal cancer (Susan Richman; Research Fellow, University of Leeds)
12:30 – 13:30: Lunch
13:30 – 14:00: How can health informatics inform precision oncology development? (Geoff Hall; Associate Medical Director for Informatics, The Leeds Cancer Centre and MRC Medical Bioinformatics Centre, University of Leeds)
14:00 – 14:30: Calculating the costs of developments in precision oncology. (Chris McCabe; Professor of Health Economics, University of Alberta)
14:30 – 15:30: From the pipeline to adoption - key challenges
- The accelerated access review (Richard Stubbs; Interim Managing Director, Yorkshire and Humber AHSN)
- The NICE perspective (Sarah Byron; Technical Advisor, NICE Diagnostics Assessments Programme)
- The primary care perspective (Richard Neal; Professor of Primary Care Oncology, University of Leeds)
- A commissioner's Perspective (Andy Harris; Clinical Chief Officer, NHS Leeds South & East CCG)
15:30: Panel Discussion
16:00 – 16:30: Where next for precision oncology? (Myriad Genetics)
16.45: CLOSE
PLEASE NOTE: Due to generous support from both the NIHR and our sponsors this event is free to attend. Please inform us at least 48 hours in advance if you are unable to attend. Due to demand for tickets a fee of £50.00 may be applied if you do not provide notice that you will not be attending.