Sales Have Ended
Ticket sales have ended
Thank you for booking with us! We'll see you Sunday.
Sales Have Ended
Ticket sales have ended
Thank you for booking with us! We'll see you Sunday.
Social Style dining on a Sunday at 68 Market Street
About this event
Sunday lunches hold a special place in many of our hearts, certainly ours!
We have given a lot of thought about how we can provide for you the perfect blend of food and relaxation, whilst giving our chefs run of the produce and ensuring we hold true to our commitment to zero food waste here at 68 Market Street.
We call it the our SUNDAY SPREAD and we'll be running it weekly..
Restaurants often have beautiful food made for their main service menu left at the end of the week, and we propose a way to ensure you get a good feed placed right in front of you - with no decisions to be made, aside from which wine to have.
Served to you 'social dining style' with platters in the centre of the table to help yourself from, this is an exciting way to try the bits of our menu that haven't been 86'd.
A 'mop up' and 'top up' we'll make sure your table is completed with Roasted Roots and some stunning 'off menu' sides, made that day from what we have in. -Lots of "Pass the Veg" and conversations about the lovely fayre to be had-
Whilst we can't guarantee you'll get a bit of everything we normally serve on your table, we CAN guarantee something a bit special.
Bookings for this will be essential due to our commitment to zero food waste and will only be serving out to a maximum of 68 people on this day. And booking close at 8.00pm on Saturday night the day before.
*We'd be really grateful if you let us know of any allergies or special dietary requirement, at time of booking so we can ensure you get what you need. We'll send you a confirmation email when you pay your deposit with a few quick questions to reply to.
Pricing for this stands at £12.50 per adult and £7.50 per child under 12
Deposit of £5.00 per head required at time of booking (which will be offset against your bill when you come to pay)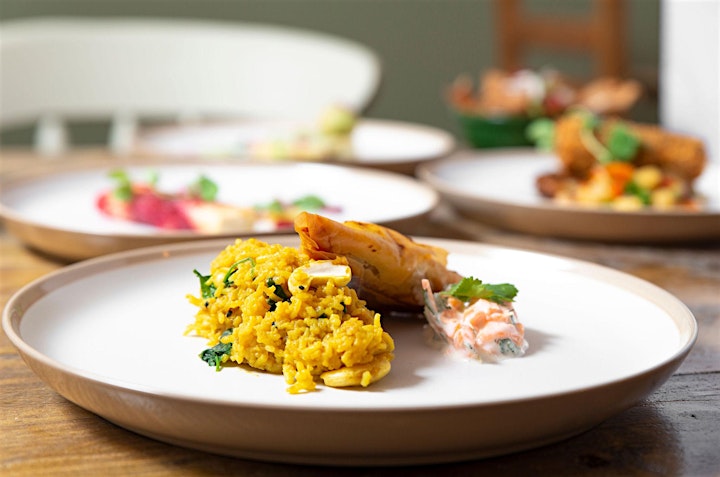 Organiser of The 1st Weekly 68 Sunday Spread!
68 Market Street seeks to celebrate our region's seasonal produce whilst delivering delicious, creative dining.
We're looking to spread the idea that eating within seasons is; healthier, tastes better, and is better for you.
It supports farmers and producers, and their staff and families, within our region. Supporting our local community is at the forefront of our minds, and we'll be working closely with the other independent local businesses, retailers and our good friends in the produce, hospitality and service sector.