Description
With our ideal location on the first floor of an elegant Grade II listed building overlooking the start of the races, exceptional company and delightful catering, all the elements are in place for another great Society Boat Race party.
From 3pm we will socialise in our Victorian-style drawing room ("the Wolsey Room") on the Surrey Side. Towards 4:35pm we will throw open our windows to see the tension building before the Women's Race. As the women power off beyond the first stretch, we will turn to our large television screen to watch the whole race unfold. This will be followed by the women's and men's reserve races, before the firing of the starting gun for the men's contest at 5:35pm.
After all the excitement we will sit down for a three-course dinner and with four races the odds are good for us to have an excuse to open the champagne. After dining the room will remain ours, so "ongoing festivities" are guaranteed. As always, our Cambridge members and their friends will provide the most stimulating company.
The booking fee covers entry and food. The main menu will be carnivorous, so when you book please indicate if you are vegetarian or have other dietary requirements. In fairness to all there will be a cash bar throughout so that each can imbibe according to his or her wishes (and means).
Not to be missed! One guest ticket may be bought for each member attending. Early booking is strongly recommended.
Alastair Gourlay - Committee Member
Cambridge Society of London
www.camsoclon.org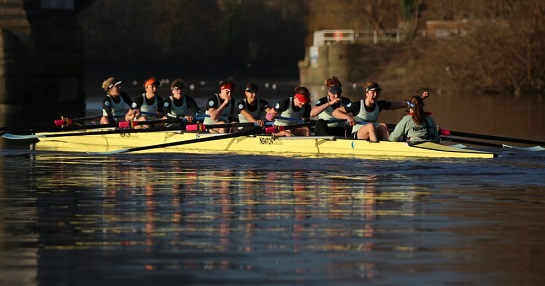 Victorious Cambridge Women
Victorious Cambridge Men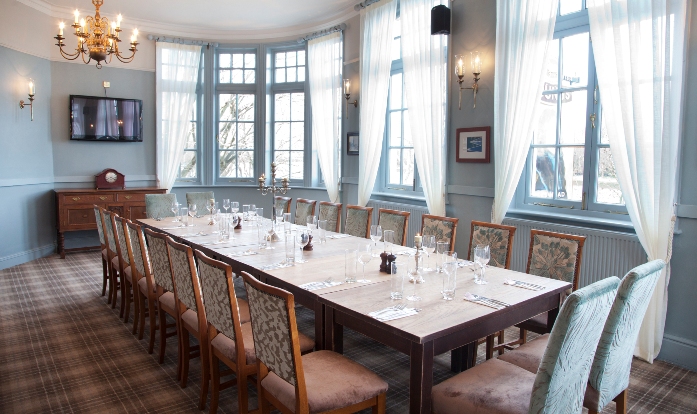 The Wolsey Room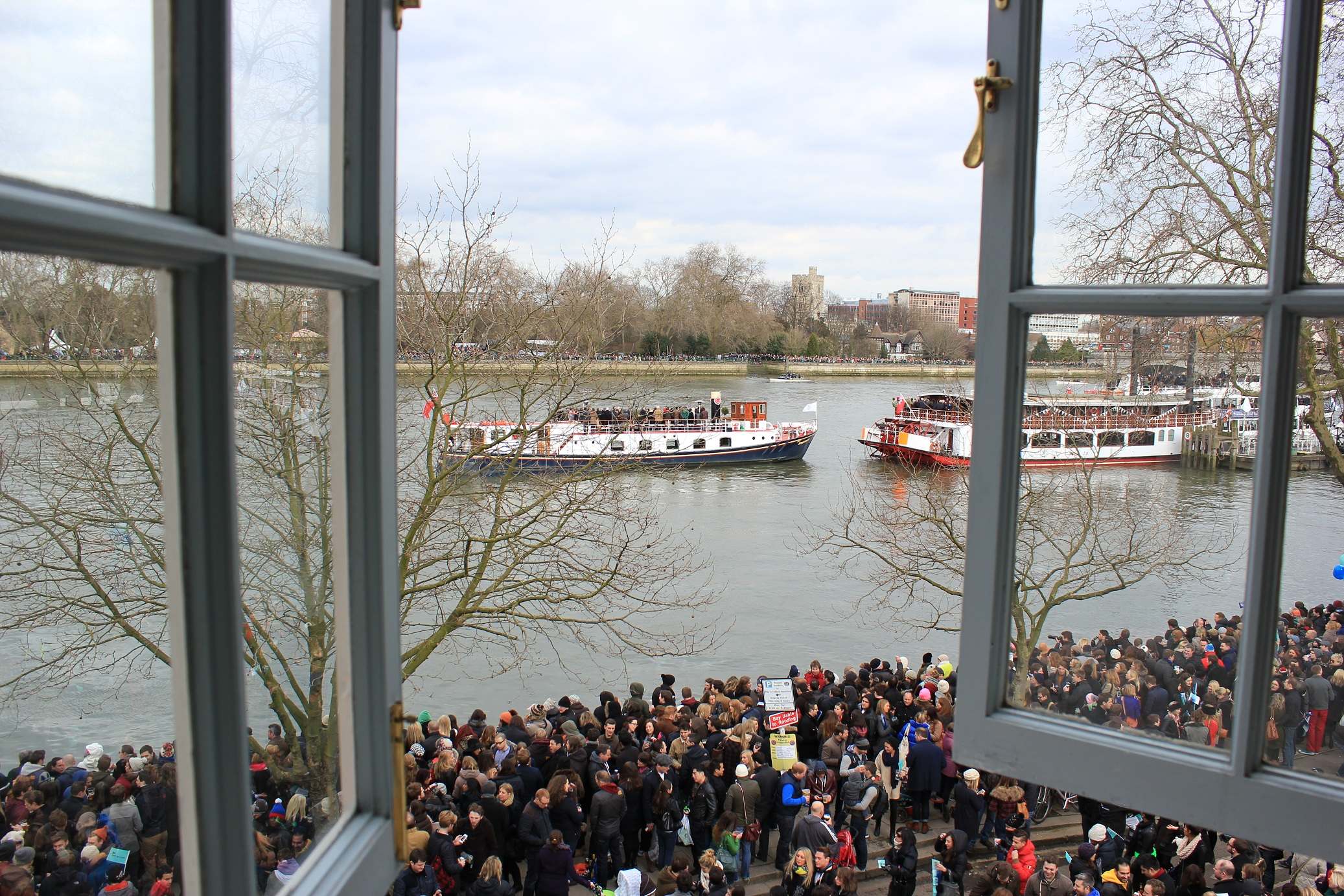 The view from our private room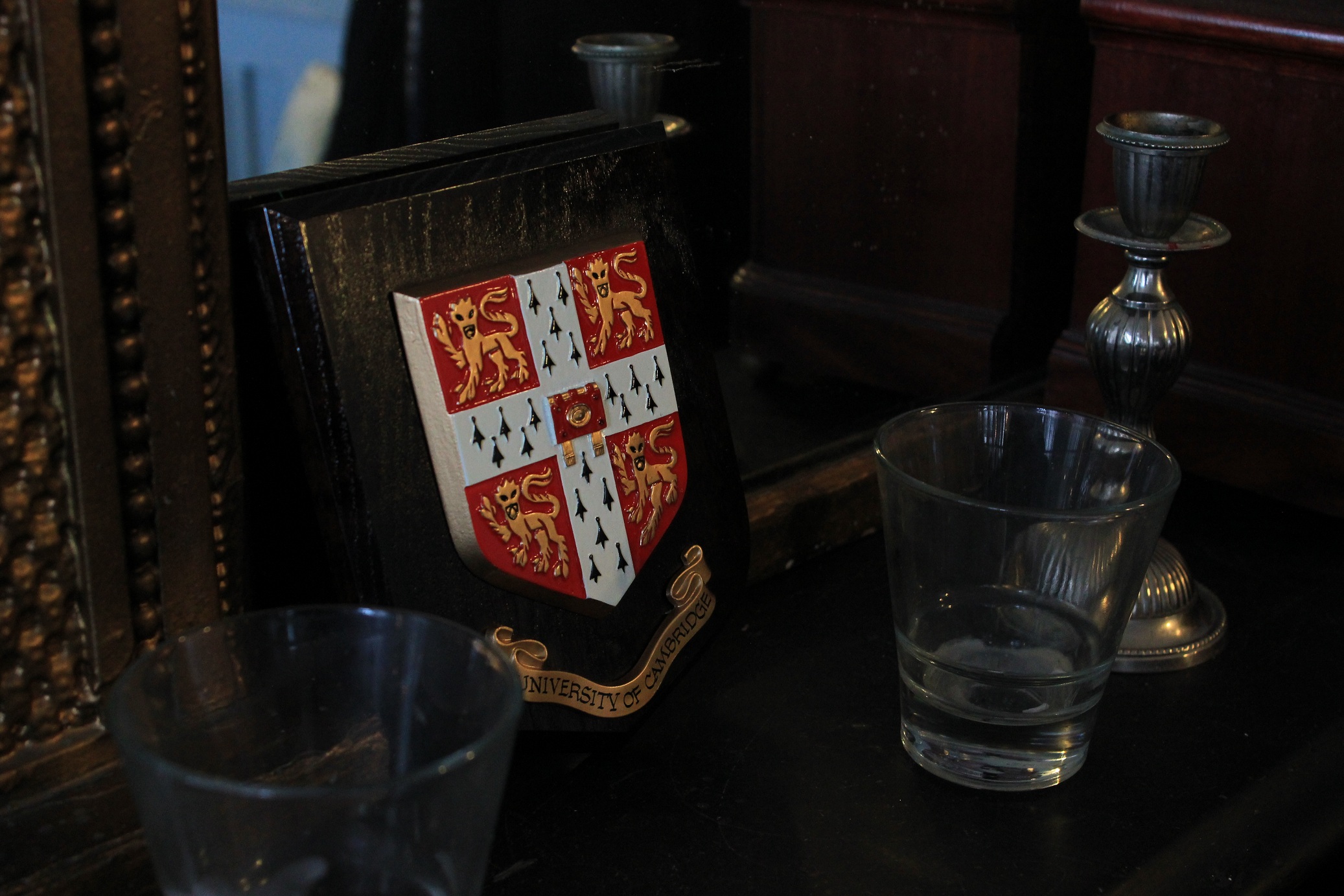 Cambridge coat of arms on the mantelpiece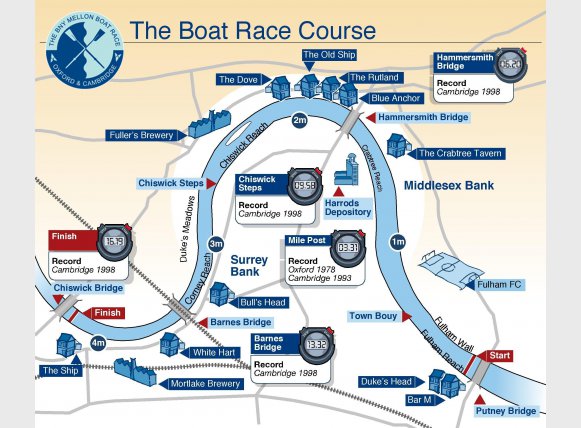 The Boat Race course, identifying the Duke's Head (near the bottom right)
Cambridge Society of London Transfer and Refund Policy
i) At least 14 calendar days before the event: We will provide full refunds. Alternatively, if you have found a suitable replacement, we can change the name on the ticket on the understanding that you will reclaim the ticket price from them separately.
ii) Between 4 and 14 calendar days before the event: Our arrangements with our hosts are always finalised 4 calendar days before each event. With more than 4 calendar days' notice we can still change the name to someone named by you on the understanding that you will reclaim the ticket price from them separately. Alternatively, we MIGHT be able to sell it to someone else; there is no guarantee of that but we will do our best and then refund you if successful.
iii) Less than 4 calendar days: We regret that we cannot offer refunds if given less than 4 calendar days' notice.